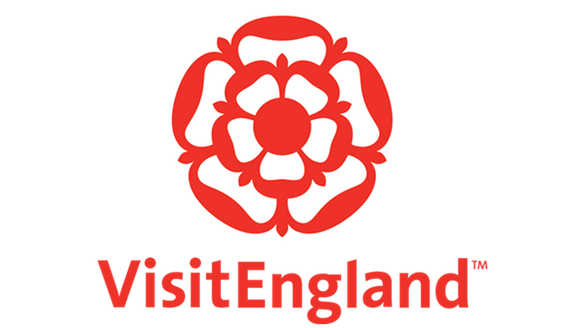 ---
Make 2020 the year you take a Microgap, whether it's learning a new skill, giving back to a community or the environment, taking time out from the humdrum of everyday life or pushing yourself to the limits. Whatever your interest England is full of experiences and we've compiled our top 20 for 2020 with lots of new experiences and those too good we had to include!
Switch Off
The R&R Pop-Up, Carousel, London –  8-10 January 2020
Kick off the New Year on the right foot with some much-needed RRR, restore, relax, rebalance at The R&R Pop-Up in London's Carousel.  Promising four days of health, wellbeing and handy life hacks from yoga sessions, to chair massages, talks and seminars to make those New Year's resolutions stick; it's the perfect way to switch off in the city. Tickets cost £2.00 with all proceeds going to Mind Mental Health Charity.
https://carouselspaces.com/carousel-seven-dials-pop-up-cafe/
These Boots Were Made for Walking, mindfulness walking weekends
Join Kite Adventure for mindfulness walking weekends in the Lake District and Peak District. Take time out for you with refreshing walks, breath-taking scenery, meditation and reflection, leave feeling revived and reaping the rewards of being in touch with nature.
NEW Feel Good Friday's in the Lake and Peak District – last  finish off your working week with fresh air in your lungs, beautiful scenery, and a little pint along the way with Kite Adventure's Top 10 Walks to the Best Pubs in the Peak District. –
Events scheduled each month, price £10.00 per person. Walking weekend prices vary.
NEW 'Soothe The Soul' package in the Forest of Dean
Check into Tudor Farmhouse in the Forest of Dean for an experience guaranteed to leave you feeling revived. Start with the Japanese art of Shinrin-yoku (Forest Bathing) with certified Forest Therapy Guide in a remote forest setting, returning to the hotel to start your Gratitude Journal with lots of tips to help improve your mental health and well-being. There's the option of adding an in-room massage or making the short journey to Float in the Forest; a giant floatation capsule. Round your day off with a restful night's sleep and pillow spray to ensure you reach the land of nod in no time!
www.tudorfarmhousehotel.co.uk  Two night break £595.00 based on two sharing
Life in the Slow Lane – vintage car tours in the Peak District
Get out of the fast lane & slow the pace down in a 1929 vintage car trip through the Peak District, with tours tailored to your interests from exploring Mr Darcy's Dales stopping at Chatsworth House, to unspoilt country lanes and disused railways. Stop off at local pubs and cheese shops and enjoy a picnic hamper packed full of local artisanal produce to enjoy on one of the many stops along the way. Prices start from £129.00 for up to four people
http://www.vintageadventuretours.co.uk/
Starry, Starry Night at Battlesteads Dark Sky Observatory, Northumberland  
Switch Off and take in the wonder and splendour of the starry sky above at Battlesteads Dark Sky Observatory, with events ranging from stargazing to moon-watching using powerful telescopes to help detect the magnificence of the skies above. Perhaps Aurora Hunting (Northern Lights) is more your interest with events offering insight and tips on how to find and photograph this majestic site. Prices from £19.50 per person
https://www.battlesteads.com/observatory
Go Wild
Dive with Sharks – in Birmingham…
If you're up for the wildest of adventures then diving into a tropical tank with 800 sea creatures including sharks and rays might be the experience for you. As well as testing your adrenaline levels, you'll leave with a PADI beginner's certificate and your dive will generate a donation to the Shark Trust.
https://www.beargryllsadventure.com/birmingham Price £120.00 per person
Take me to the Water with kayak tours along Studland Bay
If you're looking an outdoor water adventure though looking for a softer, more tranquil experience, then a Kayak tour along Studland Bay will do just that. Paddling beneath the cliffs and through sea caves while keeping an eye out for local wildlife: seals, dolphins, peregrine falcons and seahorses! You can also tie this in with a costal foraging session and learn to make the most of Dorset's natural larder.
https://www.foreadventure.co.uk Prices from £50.00 per person
Dancing With The Wolves in the Lake District
With an expert handler, navigate through woodland and countryside of the Lake District and discover the evolution, physiology, social structure of wolves and the vital role they play in the eco system. Be part of the pack, hear them howl and immerse yourself in the wild life of a wolf.
http://www.predatorexperience.co.uk/walking-with-wolves/ Price £95.00 per person
NEW Fly Like A Bird at Honister Slate Mine new Zipwire – Later in 2020
Whizz above England's last working slate mine at Honister following the path of old industrial workings, transporting slate along the side of Fleetwith Pike via a mile-long aerial wire. An adrenaline-fuelled descent for people climbing the Via Ferrata and a way to bring walling slate, piled up by previous generations of miners, down the mountain. https://honister.com Prices to be announced
Coasteering off the Jurassic Coast
Fancy leaping from rocks into the sea, climbing though hidden tunnels and exploring smugglers caves? A morning or afternoon session with qualified experts will give you the chance to discover hidden secrets of the coast and marvel at the views and yourself for taking the plunge!
https://www.cumulusoutdoors.com/ Price £50.00 per person
Learn More
A Barrel of Apples, Cider Making, Devon – Takes place during harvest season, 6 – 13th October
Learn the skills behind Killerton's award-winning cider on a National Trust Working Holiday in Devon. Help to harvest their 50 varieties of apple, press the juice and get involved in the processes in making the deliciously moreish cider. You'll of course finish your hard day's work off with tastings..
htts://www.nationaltrust.org.uk/holidays/working-holidays/cider-making/19atz237 Price £220.00 per person
Stargazing is Free – Astrophotography Courses with Habitat Escapes – 10-11 September 2020
A free astrophotography course is on offer to guests staying at Habitat Escape's Silverlake lakeside holiday destination in Dorset. The free course covers how to take dramatic night sky photography and how to edit your imagery, and the private estate is a beautiful spot from which to gaze at the night skies. Suitable for most levels of photographer. Spaces are limited and will need to be pre-booked when booking a Silverlake holiday through Habitat Escapes.
NEW Sharpen Your Pencils –  7- 10th February
Unleash your artistic flair with a weekend of art tuition led by acclaimed artists Jacque Nimki and Stephanie Douet. Drawing inspiration from the stunning surroundings of Wolterton Park in North Norfolk, the weekend offers one to one mentoring and technical exercises to help you create your first masterpiece.
www.WoltertonPark.co.uk  Price £800.00 per person
Become a Master in…..Sausage making to wool spinning on offer in the Wye Valley
If you are interested in the fine art of beekeeping, wool spinning, forest foraging or learning how to make natural dyes to create your own block print, then a day at Humble by Nature Farm in the Wye Valley is the perfect place for you!
NEW – 2020 will see the launch of new workshops in natural curing and sausage making and building with lime. https://www.humblebynature.com/ Prices from £135.00 per person
Eat Off The Land at Fire + Wild, Sussex
Join Fire + Wild to learn the art of wild food and fire cooking, with events including forage walks, wild cocktail workshops and game butchery. Celebrating seasonal ingredients learn how to forage for your supper and the techniques for cooking over an open fire and for those who want to make a night of it there's wild camping!
https://www.fireandwild.co.uk/ Prices from £150.00 per person
Give Back
Food For All – throughout the year
Offer your time to Incredible Edible a community Benefit Society offering good local food for all run entirely by volunteers with no funding. The organisation grows fruit, vegetables and herbs for everyone to help themselves, and runs cookery demos, workshops and community events.
https://www.incredible-edible-todmorden.co.uk/
No Kidding Around – Shepherding Skills on the Isle of Wight – takes place in October (date to be confirmed)
Put your shepherding skills to the test and join a team of volunteers and staff to round up the wild goats on St Bonaface at Ventnor Downs on the Isle of Wight. Tackling overgrown gorse, bramble bushes all kinds of weather conditions to herd the goats for their annual count and health inspection before tagging and releasing the goats and kids back into the wilds.
https://www.nationaltrust.org.uk/ventnor-downs/features/our-annual-goat-round-up-on-ventnor-downs
Volunteer at a Donkey Sanctuary, Isle of Wight
Volunteer at Isle of Wight Donkey Sanctuary; spend quality time with the donkeys and build their confidence. Help with grooming, exercising, feeding and cleaning up after the cutest and gentlest of animals. Rewarding not only for the donkey but also for you, research highlights donkeys have a positive influence on people and how they feel!
https://www.iowdonkeysanctuary.org/
On the Grapevine  – (Harvest takes place October, dates confirmed closer to the time). 
Join the community harvesting days at English Organic Wine, meet new people, learn new skills, and a morning of grape harvesting finishing up with a ploughman's lunch and a bottle to take away for all your hard work. Sedlescombe Organic Vineyard is one of the main tourist attractions in the '1066 Country' region in and around Hastings, attracting some 5,000 visitors per annum to its Vineyard & Woodland Nature Trail and Wine tasting.
https://www.englishorganicwine.co.uk/
Clean up the River and Waterways – takes place last Saturday of every month
Join the Canal and River Trust Towpath Taskforce in the historic city of Chester and make a positive impact in the local area and environment by helping to change to the welfare of the waterways.
https://canalrivertrust.org.uk/volunteer
For more information on Microgap or 2020 news visit: www.media.visitengland.com
https://www.visitbritain.com/gb/en/campaigns/mymicrogap
About VisitEngland
VisitEngland's focus is on the development and delivery of the new Discover England fund, for product development to ensure that bookable regional product is being sold in international markets. This activity will also benefit the domestic industry by building engagement and partnerships between and across regions and developing product that will be attractive to both domestic and international markets.
Our work is underpinned by robust research and customer insights. You can access the latest in-depth market intelligence and statistics on visitengland.org/insight-statistics.
Tourism in England is worth £106 billion, and supports 2.6 million
Follow and Share with Jetsettersblog.