20 New Trips For 2020, From Finland To Albania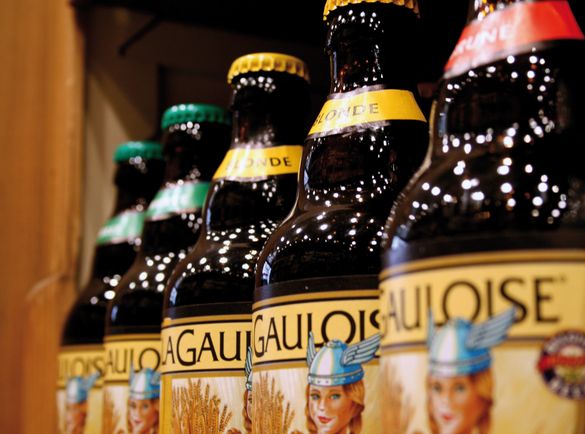 1
---
From a beer-themed cycle in Belgium to a revived, ancient route in Sicily and a hike through the 'Accursed Mountains' in the Balkans, European active holiday specialists UTracks and Sherpa Expeditions choose below their top 20 new trips launching in the UK and Europe in 2020…
Cycle the wine regions of Tuscany >>> A brand new itinerary dotted with prestigious wineries! Pedal through fields of sunflowers and past rolling hills covered with vineyards to the heart of the Brunello wine district and cheer with a glass of the famous local Vino Nobile at Montepulciano.
NEW! Cycle the wine regions of Tuscany with Sherpa Expeditions (8 days) launches 26 March, from £1,060 per person
Lake Bled and the Julian Alps >>> Experience breathtaking scenery of high mountain lakes and rugged limestone peaks, visit the impossibly picturesque town of Bled and hike along the Emerald River Trail. Slovenia is blessed with natural beauty and this two-centred trip explores the highlights.
NEW! Lake Bled and the Julian Alps with UTracks (7 days) launches 1 June, from £1,040 per person
Sicily – Magna Via Francigena >>> An ancient route that reopened in Sicily in 2017. Extending from Palermo in the north to Agrigento in the south, it celebrates the island's rich historical and cultural legacy as a trade route connecting Africa and the Middle East to Europe over the centuries.
NEW! Sicily – Magna Via Francigena with UTracks (8 days) launches 1 March, from £820 per person
Rhodes Cycle >>> A circuit of the northern half of Rhodes that showcases that there is more to the popular Greek island besides the busy beach resorts. From the medieval Old Town, stops include the Embonas wine village, the eucalyptus avenue at Kolimbia and the restored baths of Kalithea.
NEW! Rhodes Cycle with UTracks (7 days) launches 19 April, from £870 per person
High Trails of the Balkans >>> A culturally immersive hike through the 'accursed' Prokletije Mountains. Follow in the footsteps of early British traveller Edith Durham (author of High Albania), visit Montenegro's old royal capital and stop at the UNESCO-listed Monastery of Decan in Kosovo.
NEW! High Trails of the Balkans with UTracks (8 days) launches 5 July, from £1,150 per person
Poland: Pieniny and Tatra Mountains Walk >>> Joining in Krakow, a new walk in Poland's stunning Tatra Mountain range in the West Carpathians. Learn about the region's highland traditions and keep your eyes peeled to spot active wildlife: foxes, lynxes, wolves and bears still live here!
NEW! Poland: Pieniny and Tatra Mountains Walk with UTracks (8 days) launches 1 May, from £595 per person
Finland Coastal Cycle >>> Discover Finland's Baltic Sea coastline dotted with lighthouses, islands and scenic bays. Joining at Finland's southernmost city, the route showcases rural idyllic lifestyle with opportunities to see local artisans at work, restored ironworks and medieval castle ruins.
NEW! Finland Coastal Cycle with UTracks (7 days) launches 24 May, from £1,120 per person
Belgium Beer Cycle >>> Belgian brewing traditions date back to the Middle Ages and are still in use today. Highlights of this new cycle include a visit to Europe's largest beer brewery museum and sampling 'Trappist beer', which is made by or under the supervision of Trappist monks.
NEW! Belgium Beer Cycle with UTracks (8 days) launches 4 April, from £840 per person
Lyon and Provence Bike and Boat >>> The Rhône holds an important place in French history as a trade route. From the culinary capital of Lyon and on to Arles, cycle past fragrant orchards and splendid cathedrals, visit Provençal villages and sample wines from the Côtes du Rhône vineyards.
NEW! Lyon and Provence Bike and Boat with UTracks (8 days) launches 21 March, from £1,650 per person
Cotswold Way >>> Walk from Chipping Campden to Bath through a patchwork of rolling hills dotted with picture-postcard villages. The Cotswolds is one of the most quintessentially English parts of the country, with a wealth of castles, manor houses, abbeys and Roman villas.
NEW! Cotswold Way with Sherpa Expeditions (12 days) launches 16 March, from £880 per person
Camino dos Faros: The Lighthouse Way >>> A trail that aims to connect all the lighthouses of Galicia's dramatic Coast of Death. Staying as close as possible to the rugged coast, it follows a series of small footpaths and dirt trails along stunning cliffs and beaches that cannot be reached by car.
NEW! Camino dos Faros: The Lighthouse Way with UTracks (8 days) launches 15 April, from £650 per person
Highlights of the Dolomites >>> The gigantic Dolomites are among the most striking of all European mountains. Rising in steep spires coloured in weathered hues of rose, yellow, white and grey, panoramas unfold with each turn of the paths and crossing of the passes.
NEW! Highlights of the Dolomites with Sherpa Expeditions (5 days) launches 15 June, from £740 per person
Via degli Dei: Bologna to Florence >>> A route steeped in history, the 'Way of the Gods' connects two of Italy's most important art cities. It owes its name to the surrounding mountains such as Mount Adonis, Mount Jupiter, Mount Venus and Mount Lunario (after Roman goddess Lua).
NEW! Via degli Dei: Bologna to Florence with UTracks (8 days) launches 1 April, from £690 per person
Croatia to Albania Coastal Cycle >>> From the walled city of Dubrovnik, cycle the glittering Adriatic coast, follow a disused railway line towards the Bay of Kotor and continue on to Albania. The return leg offers splendid panoramas over southern Europe's largest lake, Skadar.
NEW! Croatia to Albania Coastal Cycle with UTracks (8 days) launches 1 April, from £995 per person
Peloponnese Family Bike & Sail >>> A new itinerary ideal for gentle exploring. Joining in Athens, stops include the lesser known islands of Poros, Spetses, Hydra and Aegina, home to the Temple of Aphaia, as well as the nearby Peloponnese coast and Nafplio, the former capital of Greece.
NEW! Peloponnese Family Bike & Sail with UTracks (8 days) launches 11 July, from £1,390 per adult/£1,040 per child
Via Dinarica: Bosnia to Montenegro >>> Follow one of the original and most breathtaking stretches of the long-distance mountainous walking trail that spans seven Balkan countries. Through primeval forests, take in natural sights along the way such as the heart-shaped Trnovacko glacial lake.
NEW! Via Dinarica: Bosnia to Montenegro with UTracks (7 days) launches 28 June, from £1,090 per person
Tuscany Bike and Sail >>> Discover the islands of Elba and Giglio and the dramatic Tuscany coastline aboard a resplendent tall ship. As you ride your bicycle between ports, encounter cypress trees, vineyards and olive trees and visit picturesque medieval towns with small cobbled streets.
NEW! Tuscany Bike and Sail with UTracks (8 days) launches 19 September, from £1,690 per person
Burgundy Bike and Barge >>> Travel by barge along meandering rivers, past scenic vineyards and through serene countryside. See for yourself why Burgundy is also known as 'The Land of Good Living' and sample some of the best ciders, cheeses, honey and of course wines along the way!
NEW! Burgundy Bike and Barge with UTracks (8 days) launches 2 June, from £1,350 per person
The Cumbria Way: Crossing the Lake District >>> From the historic town of Ulverston to the 'Great Border City' of Carlisle: cross through the heart of the Lake District as you walk the full 74-mile length of the well-established path, providing a complete south-to-north crossing of the county.
NEW! The Cumbria Way: Crossing the Lake District with Sherpa Expeditions (10 days) launches 14 March, from £750 per person
Dutch Tulips by Bike and Boat >>> Experience the highlights of springtime in Holland. Cycle through blooming bulb fields to visit Keukenhof, the largest flower garden in the world, and explore the Flower Auction in Aalsmeer, where 20 million flowers are sold every day.
NEW! Dutch Tulips by Bike and Boat with UTracks (5 days) launches 31 March, from £620 per person
For more information and bookings please contact UTracks (www.UTracks.com, 0800 0744 135) and Sherpa Expeditions (www.sherpaexpeditions.com, 0800 008 7741).
Quoted prices are inclusive of accommodation, most meals, equipment rental, experienced guides, luggage transfers between hotels (where applicable) and clear maps with images. Flights from the UK are not included but can be booked on request.
– European active holiday specialists UTracks and Sherpa Expeditions are a division of World Expeditions, an independently owned and a truly global company, with seven offices around the world, including the UK, Canada, Australia and New Zealand.
– Covering over 35 countries, more than 450 stand-alone, off the beaten track itineraries are available across the UK and Europe, from short four-day breaks to month-long trips.
– Whether escorted or self-guided, on foot or by bike, holidays range from introductory to challenging level, with a selection of family friendly itineraries, boat or barge based journeys and snowshoeing experiences also on offer.
Follow and Share with Jetsettersblog.