2020 Travel Trends & Openings by LOTUS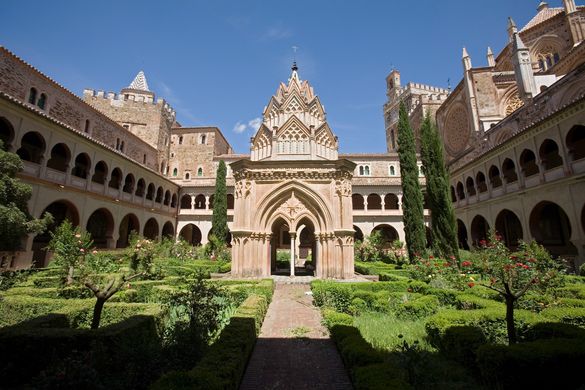 ---
The number of people in the UK taking a holiday is at its highest since 2011, according to ABTA's Holiday Habits 2019 report. So, as we prepare to enter a new decade, LOTUS has highlighted some enticing reasons to travel somewhere new and interesting in 2020.
EUROPE
Chernobyl: Exploring the dark tourism trend, February – September
Dark Tourism is a travel trend which has crept on the radar in 2019 and is set to only get more popular in 2020. Following the success of HBO's mini-series about Chernobyl, the tragic history of the nuclear meltdown has spiked further interest from people interested in seeing the devastation first-hand.
Exodus Travels' new Chernobyl & Kiev Long Weekend is a three night escorted tour starting from £999 per person, including flights, launching February 2020 with departures up until the end of September. www.exodus.co.uk
Guernsey: Celebrating 75 years of liberation, April – October 2020
The Islands of Guernsey will be celebrating the 75th anniversary of their liberation from German occupying forces in 2020. From April to October, visitors to Guernsey and its sister islands of Herm, Sark and Alderney will be able to join islanders to partake in one of 75 unique heritage-themed celebrations, part of Heritage75. From themed tours, guided walks, and exhibitions to outdoor and family-focused events, the island-wide Heritage75 festival will be a seven-month programme of events and festivities, culminating on 9 May at the official Liberation Day anniversary.
www.visitguernsey.com/see-and-do/events-festivals/heritage75
Holland: Ride a brand-new family-friendly rollercoaster, spring 2020
Efteling, the fairy tale theme park in the south of Holland, is opening a new family dual-tracked rollercoaster called Max and Moritz. The new ride will capture the mischievous behaviour of Max and Moritz, two boys in the well-known German tale by Wilhelm Busch. The ride will be perfect for families, but most exciting for those aged between four and ten years old.
Italy: The 500th anniversary of the death of Raphael
To mark the 500th anniversary of the death of Renaissance master Raphael, there will be a series of special exhibitions across Italy. Art lovers can celebrate his life and work by taking a trip to Florence and Rome to see the same streets and landscapes he painted, including a visit to a major exhibition of Raphael's work at the Scuderie del Quirinale in Rome from 5 March to 14 June.
Citalia's Florence and Rome itinerary is seven nights starting from £945 per person, including flights. www.citalia.com
Italy: Prosecco regions first year as a certified UNESCO Heritage Site
In July 2019 Italy's Prosecco hills, located in the north-east of Venice, were added to the World Heritage list by the UN cultural organisation. The Prosecco sparkling white, which has the highest classification available to an Italian wine, is produced in a territory spread over nine provinces in Italy's north-east and is dotted with beautifully picturesque Italian villages.
Headwater's seven night Taste of Prosecco Cycling self-guided tour launches in 2020 and is priced from £1,555 per person, including flights. www.headwater.com
Greece: Four underwater museums to open in 2020
The ancient shipwreck of Peristera found next to the island of Alonissos and known as the 'Parthenon of Shipwrecks' with over 4,000 well preserved amphoras or wine vases, will be the site of the first of four underwater museums to open in Greece. The three other underwater museums due to open are also in the Greek region of Thessaly's Magnesia prefecture and are the Byzantine wreck on the islet of Kikinthos (dating from the 9th to the 13th century), the shipwreck at Akra Glaros (Byzantine period) and the wreck at Telegraphos (4th century AD).
Spain: New rail journey though Green Spain
A new rail journey through Green Spain, from Bilbao to Gijón (or vice versa) is being launched by RENFE in May 2020. The new rail journey entitled 'Costa Verde Express', offers a unique six-day, five-night programme aboard the luxurious and historic Costa Verde Express staying in a Gran Clase Room. The new launch maintains the philosophy of RENFE's Luxury Tourist Trains, highlighting the gastronomy, landscapes, excursions, and magnificent trains, visiting Bilbao, Laredo, Santoña, Santander, Santillana del Mar, Llanes, Covadonga, Oviedo and Gijón. The Costa Verde Express is priced from £2,390 per person including luxury accommodation, all meals, gala dinner, activities on board, excursions and scheduled tours, tour guides, and other extras.
Spain: Year of Saint Guadalupe 2020
The Monastery of Guadalupe has, since the 14th century, been one of the most important pilgrimage sites in Europe and so significant efforts have been made to preserve and protect these routes. One such project is 'Itinere 1337' which has managed to recover 12 historic pilgrimage routes and create a network of routes that lead to Guadalupe. Among those routes are the Royal Route (from Madrid), Road of the Montes de Toledo (from Toledo), Road of the Miners (from Ciudad Real) and the Path of the Discoverers (from Caceres and Trujillo). In 2020, the Holy Year of Guadalupe will begin on Sunday 6 September to coincide with the day of the patron saint of Extremadura.
CENTRAL AND SOUTH AMERICA
Rio de Janeiro: The new World Capital of Architecture
UNESCO has announced that Rio de Janeiro will be the 2020 World Capital of Architecture. The title will allow Rio to demonstrate the crucial role of architecture and culture in sustainable development, as well as giving the Brazilian city the opportunity to put some of its architecture on display. There will be a series of events under the theme 'All the worlds. Just one world', which will include the 27th edition of the World Congress of Architects.
Hayes & Jarvis' Best of Brazil & the Amazon holiday is ten nights starting from £4,199 per person.
Sao Paulo: Virgin Atlantic launches first South American route, March 2020
Virgin Atlantic will be launching flights between London Heathrow and Sao Paulo as of 29 March 2020. The flight will take around 11hr 55min westbound and 11hr 25min eastbound. The airline will operate the flight with a Boeing 787-9, featuring 258 seats. This includes 31 Upper Class seats, 35 premium economy seats, and 192 economy seats. www.lata.travel
ASIA
Japan: Host of the 2020 Olympics, July – August 2020
The sporting world's eyes are firmly on Japan with the 2019 Rugby World Cup proving a huge success and in 2020 the Olympic and Paralympic Games will head to Tokyo. But it won't just be sport-lovers flocking to the country in 2020 – the Post Office recently named Tokyo as the best-value long haul destination for next year.
With all eyes on Japan, Exodus Travels is launching a seven night Highlights of Japan escorted tour for 2020, starting from £4,299 per person, including flights. www.exodus.co.uk
AUSTRALASIA
Australia: 250th anniversary of James Cook
2020 marks the 250th anniversary of James Cook's first voyage to Australia in 1770. To celebrate this anniversary, visitors can visit Cooks Cottage,' the oldest building in Australia. Originally located in Yorkshire and built by the parents of Captain James Cook, the cottage was brought to Melbourne, Victoria by Sir Russell Grimwade in 1934. Each brick was individually numbered, packed into barrels and then shipped to Australia where an exact replica was built.
Austravel offers a 16 day Victoria's Hidden Gems itinerary starting from £5,449 per person. www.austravel.com
NEW HOTEL OPENINGS FOR 2020
Italy: Palladium Hotel Group
Palladium will be opening two new five-star hotels on a ten-hectare resort in northern Sicily. The luxurious resort is located on the beachfront of the traditional Sicilian town, Campofelice di Roccella. Grand Palladium Garden Beach Resort & Spa and Grand Palladium Sicilia Resort & Spa will be designed for all types of travellers, including couples, families and group.  Facilities include tiered kids' clubs, multiple swimming pools, three à la carte restaurants and a Zentropia Spa and Wellness, featuring a thermal water circuit, saunas, steam rooms and treatment rooms.
Rooms are priced from £204 per night based on two sharing on all-inclusive basis. www.palladiumhotelgroup.com
Menorca: Palladium Hotel Group
Palladium Hotel Menorca is set to open in summer 2020. The four-star hotel is located above Arenal d'en Castell bay on the Balearic Island's north-eastern coast, overlooking dramatic cliffs, lush pine forests and the sandy beaches that make up the Menorcan landscape. Highlights include two pools, Zensations by Zentropia Palladium Spa & Wellness, entertainment for all the family, and gastronomy drawing on inspiration from cuisines from around the world, including traditional dishes from Menorca and the Balearics.
Rooms are priced from £126 per night based on two sharing on all-inclusive basis. www.palladiumhotelgroup.com
Follow and Share with Jetsettersblog.