3 Great Sunny Winter Walks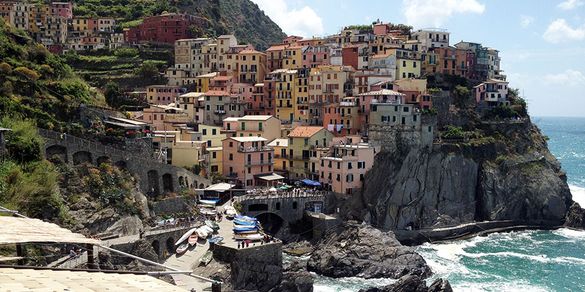 ---
Winter might be approaching but don't hang up your walking shoes just yet. Escape the winter blues with these fantastic winter walks where the sun shines all year round:
VOLCANIC LA GOMERA
Where: Canary Islands, Spain
Available all year round
Duration: 7 nights
Price: from 785 per person sharing
Distance: 95kms, Medium plus difficulty
The Canary Islands are an all-time favourite winter sun destination. La Gomera island is one of the Canaries best kept secret with amazing walking trails, breath taking volcanic scenery and balmy temperatures all year round. With average temperatures around 20C from November to February, La Gomera is a hiker's paradise and perfect for a winter walking escape.
More details: La Gomera
SPECTACULAR CINQUE TERRE
Where: Italy
Available all year round
Duration: 5 nights
Price: 490 per person sharing
Distance: 45kms, Medium difficulty
Cinque Terre, in the Italian Riviera, is possibly the most spectacular coastal walk in Europe. Five colourful medieval villages perched over the Mediterranean Ocean make up the Cinque Terre National Park. Expect magnificent tracks across vineyards and terraced fields, superb views of the coastline and tiny sandy coves without the Summer crowds.
More details: Cinque Terre
WILD VIA ALGARVIANA
Where: Algarve, Portugal
Available all year round
Duration: Up to 15 nights
Price: 1386 per person sharing
Distance: 300kms, Medium plus difficulty
Hikers on the Via Algarviana trail in Southern Portugal will discover a very different and wild Algarve. Away from the popular coastal resorts, the Via Algarviana paths cross natural parks, pine forests and friendly little villages. Average temperatures of 15C in the winter months are perfect for hiking this fascinating and rural part of the Algarve.
More details: Via Algarviana
*Price includes: accommodation, breakfast, luggage transfers, holiday notes.
*Additional services available: airport transfers, dinner, hotel upgrades.
For all routes, visit: caminoways.com, francigenaways.com and trekkingbug.com
For more information about winter walks or to book your trip, contact our travel specialists info@caminoways.com