4 Budget Booking Tips for Family Holidays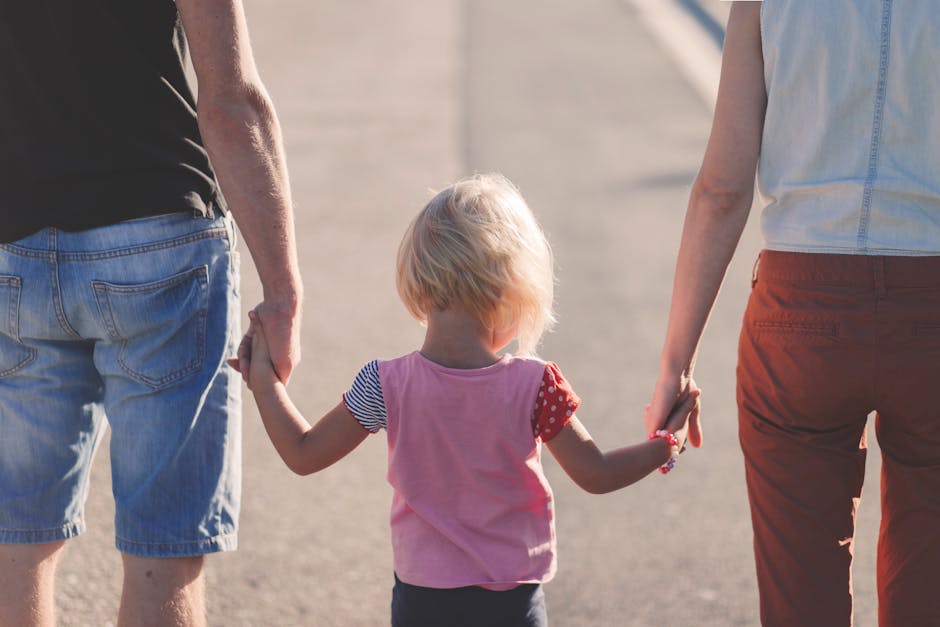 Travel, even as a solo traveller or couple can be an expensive hobby – yet when travelling with children expenses can very quickly spiral out of control.  It can be hard to resist your children's big wide eyes as they pass the ice cream counter or waterpark entrance; and whilst you might be happy to go for a nice walk and curl up with a good book… kids are less easily satisfied… and require a lot more activity within their holiday, which, of course, means spending more money.
This article uncovers five fundamental tips on how to save money on your next family holiday in order to enable you to squeeze the most out of your trip.  These are practical and highly applicable tips for most families, but if you're looking for a bit of a curveball, you could always learn more about treasure hunting trips where you can find undiscovered treasure that could completely change your fortune!!
PREPARE FOR YOUR TRIP
There are many things you'll need to consider before taking a trip with your family; such as travel insurance and making sure that you have any medication you require – as it's not always available abroad (particularly if you require a subscription).  One of the cheapest ways to obtain pharmaceutical products, particularly in terms of items such as malaria tablets is to use an online pharmacy that can deliver products to your door, often with next day delivery.
The other aspect to consider is packing light as whilst you may be able to find cheap flights, particularly with airlines such as Ryanair, the cost of baggage might be more expensive than the flight itself.  In short, you can save a substantial amount of money with just a little bit of preparation and not leaving things to the last minute – as the last thing you want, is to get to the airport and be charged for excess baggage.
FIND CHEAP HOTELS
There are many comparison sites like travelsupermarket.com that compare hotel listings from multiple providers, in a similar way to how car insurance price comparison sites find quotes on different insurance policies.  The best thing about these sites is that they search through hundreds of properties on multiple websites. As an example, let's say the ABC Hotel is $89 on Expedia but only $64 on Hotels.com – it will show you the price difference; meaning you can quickly and easily get the same hotel at the lowest possible price.
FIND CHEAP CAR HIRE
Similar to the above, there are a number of car hire comparison websites that will search for the best deal on car hire… and many offer the additional benefit of free cancellation which can be very helpful in the event of a change of plans.  
The one thing to consider here is that many car hire companies won't accept debit cards – they require credit cards to secure the deposit, and often times, particularly with the cheaper car hire companies, such as Goldcar in Italy and Spain the deposit will be upward of £1,000.  If you don't have the funds available then the car hire company will most likely decline the hire but you will still have to pay for the car.
For this reason, it can sometimes be a safer bet to go with a company like Avis, who tend to require just a £200 deposit and have a more reliable reputation in terms of customer service than some of their cheaper competitors.  They also tend to provide cars that are less than six months old, which is something many families consider to be important given the safety and reliability aspect.
FIND CHEAP FLIGHTS
If you're looking to travel internationally, then flights can take a large chunk of money from your travel fund.  However, if you can be flexible with your flight dates then searching for cheap flights via comparison engines such as skyscanner or the Google Flights app that compare hundreds of flights by almost every airline in the world to present you with the cheapest deals for the dates and destinations you are looking for can save you a heap of cash.
The other thing to consider, on the topic of IP address, is to refresh your cookies, as sometimes flight prices will go up if a website knows you keep coming back to a particular flight – so refresh your cookies or consider browsing in an incognito window.  This is a rare practice nowadays, given its questionable ethics, but it has been known to happen.
In summary, the more flexible you can be in terms of time and location, the cheaper the flights you will be able to find.  The challenge, when travelling with a family is that prices tend to hike up in the school holidays… which is where having a little flexibility, even if it's just a day or two, can make a significant difference if you're on a budget.
Follow and Share with Jetsettersblog.