5 Reasons to Visit Primorye, Russia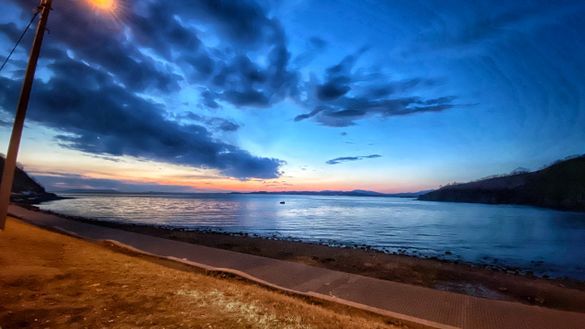 ---
Primorye, or Primorsky Krai (literally translated as "Maritime Territory") is the most southerly area of the Russia's Far East. And one of the most fascinating! If you are fed up with all these clichéd destinations, boring routes and touristy sights, you will certainly appreciate a journey to this remote corner of Russia. Primorsky Krai (with the capital at Vladivostok – I'm sure you know this city!), attracts travellers from over the globe. And for good reason (even for 5)!
Let's take a closer look.
Pure sea and beach recreation areas
The Russian coastline of the Sea of Japan is certainly the best sea resort area in the eastern part of Russia. The region boasts magnificent landscapes, pure air and crystal-clear water not yet spoiled by crowds of tourists… The remoteness of the area protects it from the adverse impact of civilization – and makes it an attractive choice for true nature lovers! The region abounds in picturesque bays and unusual beaches (you can check the list here). Have you ever seen a black-sand beach? I've personally spent my childhood on these shores… In real life, it looks even more impressive than on the picture, believe me!
Nature wealth
Primorye is known for the diversity of its nature. You can visit one or more of the numerous nature reserves. For example, the Far East Marine Reserve which is the Russia's only marine biosphere reserve of this scale – it covers about 63,000 ha of sea area! But, besides the marine resources, the region abounds in picturesque waterfalls, mountains and caves (you can check the list here). In Safari Park, you'll have a unique chance to see the rarest (and the largest) Amur tiger with your own eyes. (Here you can make a virtual 3D tour to the Park.)
Eco-tourism
With its varied and rich wildlife, Primorye is a real paradise for those seeking uncommon travel experiences. You're a nature tourism enthusiast? Imagine living in tents, waking up on the seashore and watching beautiful sunrises and sunsets… The region gives you such an opportunity! If you like fishing or sporting activities, you will definitely find something to your taste, whether it be diving, climbing, cross-country jogging, or mountain biking.
Regional food
Freshly caught shrimps, squids and sea fish, claims and scallops, red king crab (also known as Kamchatka crab)…The Sea of Japan is a "goldmine" of gastronomic treasures. Why not treat your taste buds with delicious local meals? Are you brave enough to taste a raw sea urchin or a scary-looking sea cucumber? Or maybe dark chocolate with seaweed for dessert?
A number of gastronomic festivals take place in Primorye each year. In 2020-2021, the following events are planned:
Scallop Festival (1–15 July 2020)
Taigafest (26 September – 11 October 2020)
King Crab Russia Festival (15–30 October 2020)
Smelt Festival (21-31 January 2021)
Vladivostok and its vibrant urban life
Due to its favorable location and the status of the Russian Far Eastern capital, Vladivostok is an important tourism hub. This large port city has a truly unique atmosphere which distinguishes it from any other Russian city. It is crowded, noisy and bustling like a busy capital, and at the same time charming like a remote seaside town… It is full of cultural, dining, shopping and entertainment facilities. Visiting Vladivostok will be a stark contrast with calm and quiet recreation areas of the Sea of Japan.
To truly experience all the richness of life in Primorye, we suggest you to combine seacoast recreation with a city tour to Vladivostok. For more information about tours to Russia, visit our website Amparus Tour!