5 Reasons Why Monaco Is the World's Unofficial Sporting Capital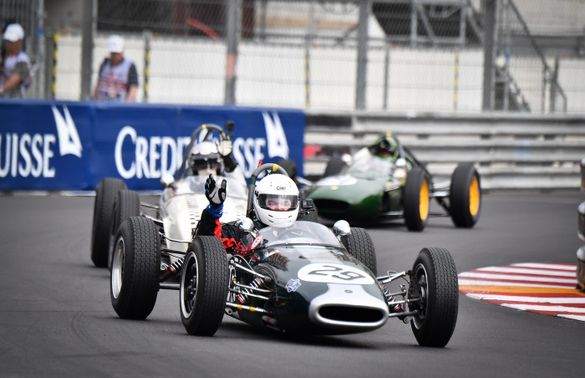 ---
Thanks to its grand motorsport events it is no secret that Monaco sits high on any list of great global sporting cities. Sport in Monaco has always held a key place, in proportion with the size of the Principality.
There are not many cities that can claim to host various Grand Prix races, an ATP series tennis tournament and regular first division soccer matches all within two months of each other.
Through the International Olympic Committee (IOC), of which Monaco has been a member since 1953, and such events as Peace & Sport, Sport has become yet another way of defending the principles of Peace, Respect and Cooperation. Today, it is also a way of promoting the necessary transition of our models to help preserve the planet, in particular with electric automobile racing, a sport the Principality is among the first to have hosted.
Find out just how much of a sports city Monaco is with these five reasons:
Density of prestigious Sporting events: The Monaco Grand Prix has been the Principality's major sporting event since 1929. Held in May, it is now accompanied every other year by the Historic Grand Prix, in which vintage cars contend on the circuit, or the Formula E, in which electric motors compete. Tennis has been popular in Monaco since the Belle Epoque and today, with the Monte-Carlo Rolex Masters, remains a favourite venue for the greatest names in the circuit. Other important annual events include the Jumping International of Monte-Carlo as well as the Monte-Carlo Boxing Showdown held in the famous Casino de Monte-Carlo.
The Prince's family's commitment to sports: Starting with the Sovereign Prince who has practised no less than seventeen sports and participated five times in Olympic bobsleigh between 1988 and 2002. Today, Princess Charlene has displayed her talent as a peerless swimmer winning the Junior Championship in South Africa.
Sport meets Charity: All year long, the Principality of Monaco organises various events mixing Sport and Charity. For example, No Finish Line has become an institution in the Principality. Since 1999, this footrace held in November is open to everyone, to gather funds for those in need.
Suites named after great sportspeople: In recent years, the Principality has revealed a variety of suites paying tribute to some of the world's greatest sportspeople, such as the Nadal Suite at Monte-Carlo Bay Hotel & Resort or the Ayrton Senna, Jean Alesi, Stirling Moss & David Coulthard Suites at Fairmont Monte-Carlo
A long-standing tradition of nautical sporting events: The oldest athletic organisation in Monaco is the Société des Régates, founded in June 1888 which later gave rise to two of the Principality's institutions, the Société Nautique and the Yacht Club. Thus, many nautical events take place off the coast of the Principality, from Classic Week (September) to the Solar Energy Boat Challenge (early July), including the Sports Boat Winter Series (February).
To view why Monaco is FOR YOU if you're a sports lover, view this video.
Follow and Share with Jetsettersblog.