5 Star Villa Holidays Escapes in Thailand, Indonesia, Sri Lanka and the Maldives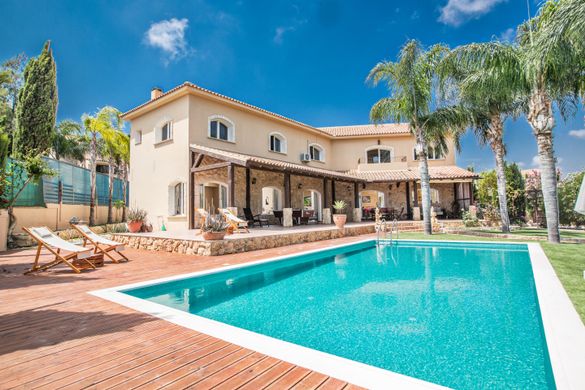 ---
Luxury villa specialist 5 Star Villa Holidays have launched a range of villas in Thailand, Indonesia, Sri Lanka and the Maldives, with 2000 new properties available for holiday rental.
The villa operator have also reported a 50% increase in enquiries and villa bookings from the UK market during June 2020, a rise that founder of 5 Star Villa Holidays, John Paul Donnelly, attributes to post covid-19 customer behaviour:
"After an extremely quiet three months of business, enquiries and bookings have massively increased in June. As an operator, we've responded to the pandemic with new safety measures to help our customers stay safe and also feel confident in booking their villa holiday, like extra cleaning in our villas and the ability to change a reservation to a later date if a guest can't travel due to coronavirus."
"I think some of the increased demand for villas is down to our natural inclination to travel and get back to some normality post covid-19, but also for the features that a villa offers like space, privacy and control over your own environment. These factors are more important than ever to customers now."
"Taking holidays with extended family in one large villa has been a trend for some time, and there are properties that cater for this beautifully. An 8 bedroom villa will sleep 16 in luxury. Many families have been touched by coronavirus, including enforced separation from their loved ones, and these families are now taking joy in planning for large family holidays together in a villa."
The new locations for the villa specialist join its other destinations in the United States, Turkey, Cyprus, Portugal, Spain, Bulgaria, New Zealand, Japan, Canada, Australia, Greece, Mexico and the Philippines. Donnelly reports increased demand for villas in perennial British holiday favourite Orlando as well as across its new range of destinations, particularly Bali.
"Orlando is our best-selling destination, and has been for many years, and I'm not surprised that it's one of the first places that travellers want to visit as coronavirus restrictions begin to be lifted. We're also seeing a lot of enquiries for Bali, which I imagine is down to many a lockdown hour spent by customers imagining all of the places they want to visit in 2020 and beyond."
One traveller who has recently booked for Orlando with 5 Star Villa Holidays is Manchester based Hayley McNulty, 28, a sales manager for a cruise travel agency who commented:
"We've booked for Reunion Resort in a 5 bedroom villa, overlooking the golf course, and it will be for myself and my boyfriend, and his parents too, for April 2021. We lived in Florida for a year, and we've also stayed in hotels in the past, but I like villas because they're more family oriented and you have your own private pool. Staying in a villa will also be beneficial with the new regulations, because you don't have to wear a mask in your own environment, and you don't have people coming in each day to clean. It's like your own home, so you can relax a bit more."
Hayley booked her Orlando holiday with 5 Star Villa Holidays in June after receiving a refund from a different operator for a holiday she was due to take in April 2020, which was cancelled due to coronavirus.
"My boyfriend and I both work in the travel industry. We don't mind wearing a mask on the plane or when we're out and about. I think as long as you're sensible, just like you would be sensible at home, then there's no reason not to go on holiday. Now that flight routes are becoming available, we might try and go away this year too."
"The prices are really good for holidays at the moment. I feel confident going on holiday with the new procedures that are being put in place by the travel industry to ensure the safety of its customers while travelling to and during their holidays."
"The restrictions and changes are the reality now, and the quicker we all try and get back to normal, the better. The limitation of visitor numbers at theme parks could actually be a good thing. Our friend who lives in Orlando said their recent visit to Walt Disney World was the best time they've ever had at a Disney park."
"We live near the Trafford Centre and visited recently. We had to queue to get in there, but once we did, it was so nice and quiet. It's going to be similar with the theme parks I'd imagine. I think it's about preparing yourself for the changes. Getting a mask that is comfortable and fits well for example. When we go to Orlando, we'll be visiting Disney, Universal to Cocoa Beach where we used to live, then a 7 day cruise to finish off."
A selection of villas available from 5 Star Villa Holidays in Thailand, Indonesia, the Maldives, Cyprus and Florida.
Thailand.
Indonesia.
Maldives.
Cyprus.
Florida.
Sri Lanka
Press information
In 2005, John Paul Donnelly, began his luxury villa journey. He spent three years building resorts and holiday apartments in Alanya, Turkey, along with his brother, Joe. By 2008, after the successful development of 3 resorts, John Paul had well and truly fallen in love with the world of villa rentals. The expanding villa rental company was rebranded in 2011 to 5 Star Villa Holidays, and today 5 Star Villa Holidays offers over 4,000 luxury villas around the world. 5 Star Villa Holidays' ambition goes beyond being an ordinary holiday rental company. It is a marketplace for luxurious and exclusive villas around the world.
For additional press information, traveller case studies and high res images, please contact: Kelly Topping Marketing/PR