7 Quirky Things to Do in Seychelles in 2019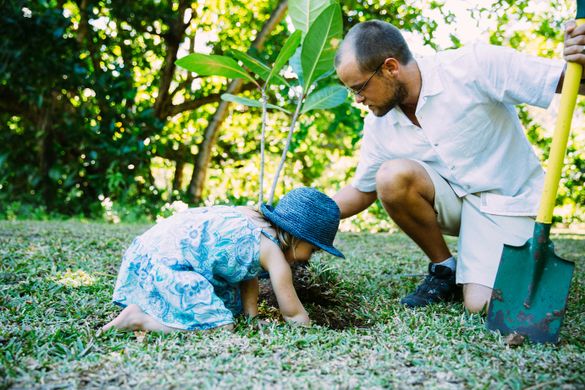 Seychelles, indianocean, bucketlist, 2019Goals, nature, Wildlife, QuirkyExperiences
---
Seychelles is a unique destination in itself, but we have rounded up 7 cool things to get up to while you're out there. Whether you're after a one-of-a-kind experience, some of the most extraordinary nature or you dare to try unusual food, Seychelles has got it covered. Keep reading to find out what do add to your 2019 bucket list.
Post a letter underwater in Beau Vallon beach. 'Unlock the Sea' is a programme by Le Méridien Fisherman's Cove and The Marine Conservation Society Seychelles that offers a unique way to experience Seychelles and its marine landscape. You can post greetings back home in an underwater letterbox, which is emptied every two days. This guided snorkelling tour, where marine experts offer an insight into the ecosystem, is a new kind of sustainable holiday experience. The post box is removed during monsoon but it will be back in February at the latest.
Get behind the scenes of High & Dry on Mahé island, where the cast spent a month filming the Channel 4 comedy. The largest of the Seychelles islands is blessed with rugged mountains, verdant greenery and paradise beaches. Most of the filming was done in Anse Major. The crew wanted a 360-degree view of unspoilt natural beauty, which is exactly what they found at this beach. You can only get there by boat or on foot but the trip to this slice of secluded turquoise water and white sand heaven is well worth it!
Sample bat curry, one of Seychelles' local delicacies. The dish is hard to find even for the most seasoned travellers, so it is something to write home about. If you're staying on Mahé, head to Marie Antoinette Creole Restaurant, one of the oldest and most famous restaurants in Seychelles. Here, you will need to request the fruit bat curry in advance. You can also order it from many Creole takeaways, such as Coco Rouge on Praslin who serve it regularly. And if you want to try fruit bat ravioli, check out Mahé's La Plaine St. Andre.
Plant a tree in one of the most exclusive resorts in the Seychelles. North Island is a car-free island with four perfect beaches encircled by granite rocks and tropical forest. The tree planting experience sees guests planting endemic flora from a nursery, part of North Island's Noah's Ark program. With only 11 villas on an island the size of Monaco, all activities are enjoyed in absolute privacy. Unsurprisingly, many guests don't leave during their visit except for fishing or diving, even though it's very close to Mahé and Silhouette island.
Spot the world's heaviest (and sexiest!) seed, the unusual and endemic Coco de Mer. Because of its unusual, erotic shape, and the fact that the pollination process of its trees is still unclear, this rare seed has always been the object of fascinating mythological stories. Some even saying the trees make passionate love on stormy nights! Catch them at UNESCO World Heritage Site Vallee de Mai Nature Reserve on Praslin Island or in the Seychelles National Botanical Gardens on Mahé.
Marvel at the world's smallest frog and giant tortoises in Seychelles. The Gardiner's Tree Frog is only 11mm in length! It is endemic to the Seychelles and its green to brown skin shows a distinctive dark band extending from its mouth, to below its eye and to the hind legs. You can spot the little one at Morne Seychellois, a striking hiking trail in Mahé. The archipelago is also home to the biggest population of the rare Aldabra tortoises. You can find them on North Island, Cousin Island and Curieuse Island.
Meet a real-life hero: the Seychelles Warbler. This native bird saved Cousin Island! When it was discovered that the species was almost becoming extinct, the island that was once a coconut plantation was given protected status and native flora was re-planted. Thanks to the Seychelles Warbler, Cousin Island is now a special nature reserve. Tours to Cousin Island can be organised through operators, guest houses and hotels on Praslin Island.
Visit seychelles.travel for more information.
ENDS
Notes to editors
For all enquiries, please contact Natasha Sá Osório at natasha@prmediaco.com or call +44 (0)20 3302 5560.
Pressroom and Media Gallery: seychelles.prmediaco.com
About Seychelles
The Republic of Seychelles is a 115-island archipelago in the Indian Ocean. Tourism is one of the main contributors to the country's GDP. Unrivalled beaches, exceptional hospitality and preserved nature make it the ideal holiday destination for peace and relaxation. British nationals do not need a visa to visit the Seychelles.
Follow and Share with Jetsettersblog.