8 of the Best Eco-Friendly Hotels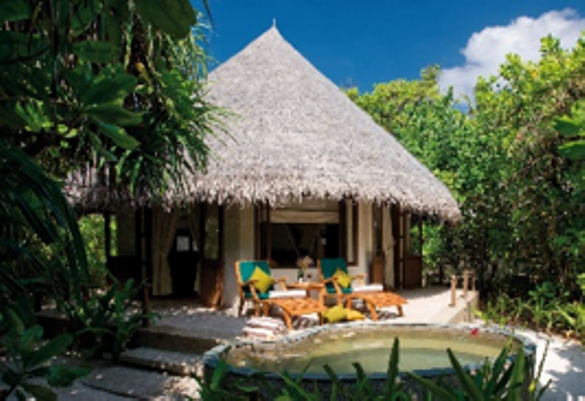 ---
TAILOR MADE TRAVEL SPECIALIST HAYES & JARVIS SELECTS ITS FAVOURITE ECO-FRIENDLY HOTELS
With consumers becoming increasingly conscious of the environmental issues caused by human activity, tailor made travel specialist Hayes & Jarvis highlights eight of its favourite eco-friendly hotels.
From protecting land from illegal loggers, to introducing natural toothbrushes in amenity kits or hybrid cars to take guests to their rooms, these hotels have all taken impressive and positive steps to mitigate the human impact.
Shinta Mani Wild, Cardamom Mountains, Cambodia
The camp, which opened at the end of 2018, was conceptualised when renowned designer Bill Bensley discovered an unprotected wildlife corridor on the edge of the Cardamom mountains and set out to protect it from poaching, logging and mining. Of the 120 staff that are employed to run the 12 tents, 70% are from the local village and some were previously poachers and illegal loggers. The Shinta Mani Foundation educates local communities on health care as well as supporting doctors to provide dental and medical check-ups. The camp also funds a dedicated team of Wildlife Alliance rangers, who will take guests out to see the conservation work they are undertaking.
Hayes & Jarvis (01293 762 456, hayesandjarvis.co.uk) has a seven-night trip to Cambodia from £4,999 per person including four nights' full board at Shinta Mani Wild including flights to Phnom Penh, transfers and three nights' B&B at Raffles Le Royal Phnom Penh.
Gaya Island Resort, Borneo
Accessible only by boat, this island resort off the coast of Kota Kinabalu in Malaysia is designated as a walking resort, allowing vehicles only to be used for operational purposes. Set within a marine park, there are a range of eco-initiatives in place that guests can be involved with: a marine centre focusses predominantly on caring for sea turtles and conserving endangered corals; and the wildlife centre aims to protect and research proboscis monkeys, red flying giant squirrels and twilight fireflies.
Hayes & Jarvis (01293 762 456, hayesandjarvis.co.uk) has an seven-night stay at Gaya Island Resort from £1,399 per person including flights, transfers and breakfast daily.
Grootbos Private Nature Reserve, South Africa
Grootbos – "big forest" in Afrikaans – is a luxury eco-resort tucked between lush forest, mountains and a dramatic coastline, with the lodges overlooking Walker's Bay. The family-run resort has transformed the lives of the local community and has preserved 2,500 hectares of botanical and wildlife ecosystems. The not-for-profit foundation, established alongside the lodge, helps set up scalable and replicable projects in the community such as beekeeping, animal husbandry and computer training
Hayes & Jarvis (01293 762 456, hayesandjarvis.co.uk)  has an seven-night trip to South Africa from £2,799 per person including four nights' full board at Grootbos Private Nature Reserve, flights to Cape Town, three nights' B&B at Table Bay, Cape Town and car hire throughout.
Little Governors Camp, Masai Mara, Kenya
Set around a watering hole teeming with wildlife, Little Governors Camp is entirely solar-powered – including the heating of water – and was awarded a gold eco-rating by Eco Tourism Kenya. The camp has a zero-waste policy and recycles as much as is possible. Guests are provided with a metal water bottle on arrival, there is a ban on plastic straws and no single-use plastic bottled toiletries are provided in the bathrooms. Instead they provide organic products in metal dispensers made by a Kenyan natural cosmetics company.
Hayes & Jarvis (01293 762 456, hayesandjarvis.co.uk) has an seven-night trip to Kenya from £2,999 per person including two nights' full board at Little Governors Camp, flights to Mombasa, transfers and five nights' all-inclusive at the Baobab Beach Resort.
Coco Palm Dhuni Kolhu, Baa Atoll, Maldives
The UNESCO-protected biosphere reserve of Baa Atoll is home to incredible marine life and reefs. Coco Palm Dhuni Kolhu looks to raise awareness of the environmental issues of the region and supports projects that can make a lasting impact. The hotel's organic gardens provide as much of the fresh herbs, fruit and vegetables as possible. The marine conservation awareness programme has a current focus on plastic pollution and with this in mind the hotel has pledged to reduce single-use plastics considerably with the ultimate goal of eliminating their usage altogether. In order to achieve this, there is drinkable water production and a bottling plant on site. Only paper straws are used and amenities in the bathrooms such as toothbrushes and cotton buds are all made from natural materials. The onsite marine turtle rescue centre set up in partnership with the UK-based Olive Ridley Project is the first of its kind in the Maldives and cares for turtles with severe injuries caused by discarded fishing nets.
Hayes & Jarvis (01293 762 456, hayesandjarvis.co.uk) has a seven-night stay at Coco Palm Dhuni Kolhu from £2,299 per person including flights to Male via Dubai, transfers and breakfast daily.
Tabacon Resort & Spa, Arenal, Costa Rica
Sustainability and environmental awareness are at the very heart of Costa Rica's tourism ethos. In 2019, the country received the Champions of the Earth award, the UN's highest environmental honour. The Tabacon Resort has been credited with the highest category in the Certification for Sustainable Tourism and works hard to educate their guests, staff and community about the best environmental practices as well as protecting the flora and fauna around the hotel.
Hayes & Jarvis (01293 762 456, hayesandjarvis.co.uk) has a seven-night Jungle & Beach trip to Costa Rica from £1,999 per person including three nights' B&B at Tabacon Resort & Spa as well as flights, transfers and four nights at the Arenas del Mar in Manuel Antonio.
Fogo Island Inn, Newfoundland, Canada
Off the coast of Newfoundland in 'Iceberg Alley', this striking hotel was designed as a modern take on the traditional Atlantic Canadian outpost. The inn was built to protect the local community's culture, in which guests are encouraged to immerse themselves: hiking the coastline; taking boat trips to see migrating whales; or visiting the art galleries and studios. 100% of the inn's profits are reinvested into the community, equating to 12% of a nightly stay, to help secure a sustainable future for the island. Goods and supplies are sourced from as close to the hotel as possible and the building was designed to be energy efficient and ecologically minded.
Hayes & Jarvis (01293 762 456, hayesandjarvis.co.uk) has an seven-night trip to Newfoundland from £5,399 per person including five nights' full board at Fogo Island Inn including flights to Halifax, two nights at the Lord Nelson and car hire throughout.
Clayoquot Wilderness Resort, British Columbia, Canada
Located in a UNESCO-protected biosphere reserve on Vancouver Island's wild west coast, this wilderness retreat comprised of 25 tented suites was created with sustainability at its forefront. Its Environmental Legacy Program, funded privately by the resort and by resort guests through a 3% environmental tax, focuses on all aspects relating to the protection and enhancement of wild salmon, the restoration of wildlife habitat, green operations on the property and staff/guest education. The resort works closely with the government to restore salmon levels on the rivers around the resort and stopped serving salmon in the restaurant in early 2019. Environmental initiatives at the resort include having small wood mills to make use of naturally fallen trees for furniture or walkways, LED light fittings used throughout and a total ban on single-use plastics.
Hayes & Jarvis (01293 762 456, hayesandjarvis.co.uk) has an seven-night trip to British Colombia including four nights' all-inclusive at Clayoquot Wilderness Resort from £7,099 per person including international flights, three nights' room only in Vancouver and transfers.
Post Ranch Inn, Big Sur, California
Perched atop the cliffs of the Big Sur and with views of the surrounding cliffs, mountains and the Pacific, the Post Ranch Inn is the ideal luxury getaway for those wanting to embrace nature. The inn's eco credentials are evident on arrival, be it one of the hybrid cars that take guests around the property, to the field of 990 solar panels that provide much of the hotel's power. The 40 lodges are built from sustainable materials – glass, wood and stone where possible – blending seamlessly into their surroundings; and the tree houses were built with the main intention of protecting the fragile roots of the ancient redwood and oak trees. The grounds – home to endangered species such as Smith's blue butterfly, Western pond turtles and Californian condors – have been landscaped with native plants and are designed to be resistant to drought.
Hayes & Jarvis (01293 762 456, hayesandjarvis.co.uk) has an seven-night trip to California from £2,999 per person including four nights at the Post Ranch Inn with breakfast daily per person including flights to San Francisco, transfers, three nights at Parc 55 in San Francisco.
Hayes & Jarvis is one of the UK's longest established tailor-made long-haul specialists, offering bespoke, experience-led journeys worldwide for more than 65 year. The Hayes & Jarvis team members are travellers at their core, dedicated to inspiring customers to see more of the world and helping them to take the journeys on their wish-lists. Hayes & Jarvis specialises in tailor making bespoke, multi-centre trips encompassing over 65 destinations around the world. Whether it's cultural tours of discovery, wildlife encounters or castaway island-hopping holidays, Hayes & Jarvis' Destination Specialists transform ideas into unforgettable holiday experiences. Hayes & Jarvis is part of Travelopia, the world's largest collection of specialist travel brands officially formed in 2016 and is fully ABTA, IATA and ATOL bonded.
Follow and Share with Jetsettersblog.