Absolute Sanctuary Asia's Leading Wellness Fitness Resort Adding Six Innovative New Programmes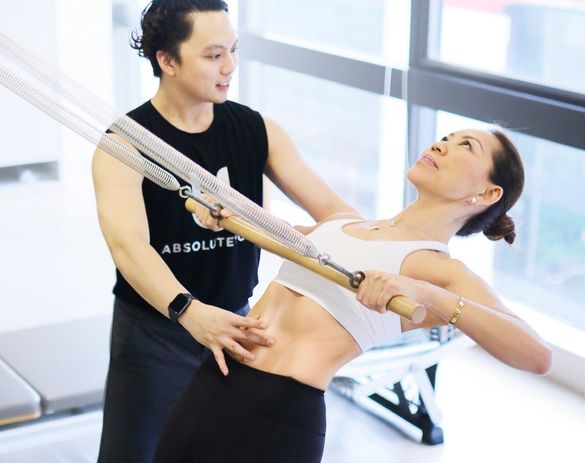 ---
THE PERFECT DESTINATION for those that are seeking a little bit of time away from the daily grind, Absolute Sanctuary offers a relaxing environment in which to achieve personal goals, as well as physically and emotionally unwind.
Absolute Sanctuary programmes are renowned for their holistic approach to wellbeing: a total 'mind, body and soul' process that is often difficult to achieve in today's fast-paced society.
The team prides itself on its impressive success rates, and not just for the period an individual spends at the resort itself. Guests are equipped with plans and goals to ensure that the improvements they make are in place for the long-term. The six brand-new programmes for 2019 have been specifically designed to enable people to combat the stresses and fatigue of modern-day life.
The new programmes are as follows:
WOMEN'S HOLISTIC HEALTH
Designed for women over 35, this female-specific programme looks at hormone balance and the factors that can affect it.  Managed through supportive therapies, diet consultations, cleansing and daily exercise,  it seeks to reduce mood swings and regulate emotional stress.
SLEEP WELL
Over the last eight years, Absolute Sanctuary has seen the number of people visiting the resort with sleep-related problems increasing. Poor sleep can be extremely debilitating, both physically and emotionally. The Sleep Well programme explores how to enjoy a better night's sleep, with individual consultations looking to truly get to the root of what is causing routinely bad slumber. A 'turndown ritual', featuring aromatherapy oils and herbal teas to calm the body is employed every evening, accompanied by a 90-minute massage with oils to enhance sleep. Evening meditation and yoga relax the body and mind, and meals are also planned and timed to best aid sleep.
MINDFULNESS
The Mindfulness programme is designed to help an individual feel truly at one with themselves. It helps them to find inner peace and calm, putting aside the stresses and strains of modern-day life. Those that embark upon this special programme can expect to become more aware of their breath and thoughts and more mindful of their actions. Life coaching sessions are complemented by meal plans, treatments and group fitness sessions.
MEN'S VITALITY
The Men's Vitality programme targets those that lead hectic lifestyles and work in high-pressure jobs. A large number of men that visit Absolute Sanctuary are looking to lose weight and get healthy; and this programme is designed to help cleanse and revitalise, prioritising fitness, stress management and holistic practices.
BODY REALIGNMENT
Neck, back and shoulder problems are familiar to almost everyone who works at a desk and costs the NHS more than a billion pounds a year. The Body Realignment programme aims to alleviate pain and set guests up for better long-term spinal health. After an initial analysis of posture and structural imbalances, the programme comprises private yoga and Pilates sessions, massages and on-going consultations. And this programme is not just designed for off e workers either: athletes and sports enthusiasts who have developed imbalances from one-sided activities such as tennis or golf can also benefit greatly.
REST AND REBALANCE
Non-stop demands, hectic schedules and an endless 'to do' list can take their toll on the body, mind and soul. The Rest and Rebalance programme offer guests guidance on how to find a healthy balance in their lives, through one-to-one coaching sessions and supportive therapies. It is the ideal antidote to busy lives, stressful jobs and family pressures.
Leading with a detailed personal consultation, all programmes are designed to offer a truly personalised and nurturing experience. Guests are supported by private 1:1 session with the resort's expert team throughout their stay, to ensure they are fully supported on their own personal journey of self-discovery.
Please visit www.absolutesanctuary.com for more information. The new program prices start from
£ 17,000 for a five-day programme.
About ABSOLUTE SANCTUARY
Absolute Sanctuary sets the benchmark for fitness wellness programmes and helping people achieve
their health-related goals. Part of Absolute You, Thailand's leading health and wellness brand, the resort boasts industry-leading instruction in its impressive fitness facilities, which include a group reformer Pilates studio, and separate studios for yoga and personal training. The on-site restaurant, The Love Kitchen, provides guests with nutritious, delicious food, and there is also a spa offering relaxing and rejuvenating treatments.
Absolute Sanctuary has earned numerous nominations and awards in prestigious categories since opening in 2008, including:
Recognition of Excellence for 2018 in Asia by HotelsCombined
Certificates in both Premium Quality Hotel and Premium Quality Yoga Retreat categories by FitReisen, 2018
TripAdvisor Certificate of Excellence for top-performing resort, 2015
Wellness Travel Awards – Best for Yoga, 2016
Condé Nast Traveller – Best Value for Weight Loss, 2014
Asia Spa Awards – Best Cuisine of the Year, 2009, 2010, 2011
SKAL International – Best Themed Resort, 2008
Follow and Share with Jetsettersblog.