Addition of Laba Africa to the TravGanic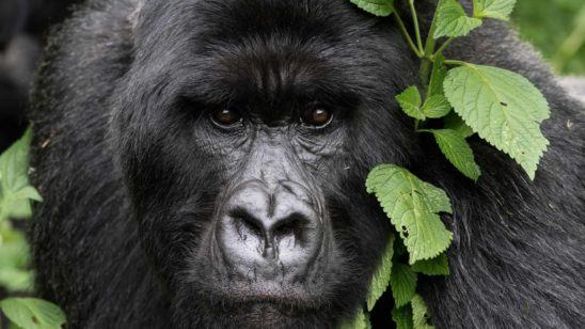 ---
Laba Africa Expeditions is a young and sustainable travel company that specializes in individual active, adventure, and volunteer trips with a high encounter factor in Africa. The team is formed of African and European tour experts who design tailor-made trips to Uganda, South Sudan, Rwanda, DRC, Tanzania, and  Kenya.
The itineraries focus on nature and culture and we love their belief that tourism is seen as a powerful tool to protect the environment and improve the living standards of the local population around the tourist attractions, which ensures responsible tourism. Laba Africa is our first partnership with a company that offers treks to see the mountain gorillas in Uganda.
With a focus on responsible wildlife tourism, they make sure the health and protection of the gorillas and the forest are paramount to everything else. Uganda is located in Eastern Africa, and on the shores of Lake Victoria, the largest lake in Africa. The name of the country is derived from the historical kingdom of Buganda. Uganda borders on several countries: South Sudan in the north, Kenya in the east and southeast, Tanzania and Rwanda in the south, and the Democratic Republic of the Congo in the west, which gives Laba Africa a unique opportunity to bring guests to several countries and to see wildlife in several National Parks.
Uganda is famous for the mountain gorillas, which were researched there by researcher Dian Fossey. An encounter with them remains unforgettable. What's more is that the Big Five can also be found in Uganda, which can therefore offer interesting alternatives to the national parks in Tanzania, especially in the high season in July / August. Through Laba Africa, guests can also do boat safari's on Lake Victoria, white water rafting on the Nile, touring of waterfalls, and hiking in the mountains. The Rwenzori Mountains also called "Moon Mountains", are located on the border with the Congo. It is the third highest mountain range in Africa, and hiking it can be part of your next adventure with Laba Africa as well.
An experience with Laba Africa Expeditions is a very personal adventure to the most diverse continent on earth.  Where you will experience fascinating cultures, impressive landscapes, breathtaking animal experiences, and overwhelming hospitality that comes from the heart, whichever you choose you are sure to leave Africa with an unforgettable experience.
Follow and Share with Jetsettersblog.