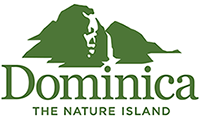 Part 1: World of Water
Welcome to Dominica's email series! Filled with towering mountains, lush rainforests, rushing rivers and many more natural wonders, travelers forget everything they know about the Caribbean in Dominica. Commonly known as "the nature island," Dominica offers something for everyone – from extreme sports and eco tours to secluded retreats, natural spas and year-round whale watching. Over the next few weeks we will be sharing a variety of itinerary ideas surrounding specific travel themes to help you create the perfect Dominica experience for your clients. On part one, learn more about Dominica's underwater and on the water adventures.
Whale Watching with Dive Dominica:
As the only country in the world with a year-round resident sperm whale population, Dominica is dubbed the Whale Watching Capital of the Caribbean. A short boat ride brings travelers in contact with the world's largest toothed animal within the calm turquoise Caribbean Sea. Dive Dominica offers whale watching tours leaving every Sunday afternoon from Roseau on the south end of the island. They are highly professional and conducted with the whales' safety as a highest priority. Learn more
Indian River Excursion:
For the easy-going traveler, an Indian River boat ride is the most relaxing choice. This experience is all about the serenity of rowing quietly along. The river is less than a ten minute drive from Hotel The Champs flowing lazily through the town of Portsmouth, and staff are happy to assist in organizing a boat ride for guests. This picturesque river is also famous for being featured in Pirates of the Caribbean Dead Man's Chest! Before heading back, a stop at the river's hidden bush rum bar completes the day. Learn more 
Diving in Dominica:
With multi-colored sponges and corals, unusual marine life and unique diving sites such as Champagne Bay (a bubbling, underwater hot spring), Dominica is one of the top dive destinations in the world. There are a variety of dive sites suitable for all levels of divers, and even those wanting to discover scuba for the first time. A variety of properties in Dominica offer personalized, dive and sleep packages for guests including Fort Young Hotel, Hotel The Champs and Jungle Bay. Learn more
Fort Young Hotel & Dive Resort:
Located in Dominica's capital and only "downtown" area, Fort Young Hotel & Dive Resort is a historic property centrally located in Roseau's main marina, with the ferry port and market just a minute's walk from its entrance. It is the perfect spot to immerse in the culture of Dominica's vibrant capital city. The hotel's on-site dive shop is equipped with all the gear guests need and Fort Young's dive concierge can assist in planning any underwater adventures, for both beginners and deep sea thrill-seekers. Learn more
Follow and Share with Jetsettersblog.