Africa Travel Mapped Out By The Experts – Acacia Africa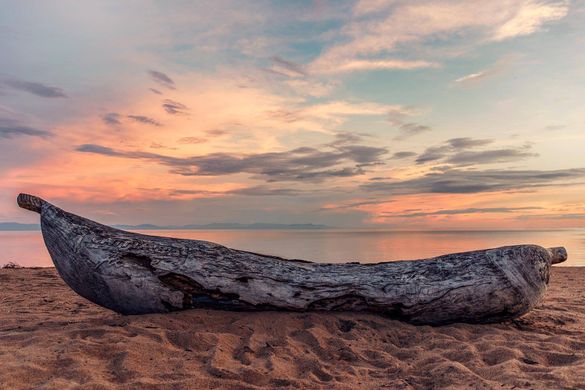 ---
From the most popular African countries for the solo traveller to the up and comers on the safari circuit, Acacia Africa gives its expert opinion on where to head. With its itineraries ranging from three to 58 days, the tour operator caters to a wide range of adventurers from the snap gapper who wants to dig deeper into the destination to time-sensitive last minute explorer. All born in Africa, Acacia's award-winning guides are dedicated to making sure everyone has an amazing time on the continent – students, couples, families and senior travellers booking with the specialist.
All of the deals below are included in Acacia Africa's BIG SAFARI SALE – discounts available on over 90 tours from overland itineraries to small group safaris, with savings of up to 20% on select departures.  Book before 30 June. Subject to availability.
Record-breaking Zimbabwe: Zimbabwe is on the up and up, the Zimbabwe Tourism Authority reporting a 56% increase in arrivals from January to March 2018 in comparison to the previous year. But, why go now?
Arno Delport, Sales & Marketing Manager at Acacia Africa comments, "Tourism investment is being pumped into the Victoria Falls (record numbers of travellers already visiting this year) and a new art, music, crafts and food festival is scheduled to launch at Masvingo this September. With the country on the precipice of change, it's an exciting time to visit."
One of Zimbabwe's major highlights, the Victoria Falls features on two of Acacia Africa's new small group itineraries – the country's 15 vantage points said to showcase the best vistas, and the water flowing year-round.
Arno Delport comments,"There are plenty of adrenaline-charged activities available in the area from bungee jumping to white water rafting, but if you want to score more points on Instagram, why not abseil the falls, the new pursuit allowing you to kick the rainbow mid-descent and snap an out-of-this-world selfie, against the scenic backdrop (exclusive to Zimbabwe) of the boiling pot, the famous Victoria Falls Bridge and the falls themselves."
The NEW nine-day Kruger and Victoria Falls small group tour includes a three-night stay at the falls and a rhino walking safari and game drive in Matobo National Park. South Africa also features, with wildlife viewing in the Kruger National Park and the Polokwane Game Reserve. SAVE 15% (£131pp) From £744pp (two sharing) + Safari Pass from £710ppincluding transport, accommodation (twin share rooms with en-suite facilities), most meals and services of a tour leader/driver. Starts Johannesburg – ends Victoria Falls.  Offer valid on 23 and 30 June and 14 and 28 July and 25 August. Tour price before discount £875pp. From eight years.
This is Victoria Falls (YouTube)
Namibia, where solo nomads turn to overland travel:Namibia is the most popular destination for solo travellers booking with Acacia Africa. The second least densely populated country in the world attracts even the hardiest of backpackers; driving a car solo across a barren desert, when the possibility of seeing another car passing by is slim and cellular signal is nil, often viewed as a non-starter. For UK millennials at least, overland travel appears to be the safest option, a recent poll finding that nearly 75% of millennials are unable to change a car tyre*.
After seeing images of Sossusvlei's "hauntingly beautiful" dead trees set against the towering dunes and bluest of skies, Lauren Detweiler felt compelled to visit Namibia: "It didn't look like they could even be real in photos, so I knew I had to see them in person." Unsurprisingly, the country also stole fourth place on Acacia's list of "The best places to see in Southern & East Africa according to Instagram."
In her recent blog post, Lauren noted, the shock and awe she felt watching her first sunrise over the desert at Spitzkoppe, the excitement of the group's shoeless hike up Dune 45, and the incredible (and refreshing) feeling of seclusion from the rest of the world. Add in an endless number of adrenaline pumping activities from skydiving to sand-boarding and eight months of prime time game viewing a year, and says Acacia, Namibia is one African country which is yet to have its day in the sun.
The 11-day Cape Desert Safari southbound visits Etosha National Park, Spitzkoppe, Swakopmund (Namibia's Adventure capital), Sossusvlei, the Fish River Canyon and the Orange River before crossing the border to sample South Africa's wine and the delights of Cape Town. SAVE 20% (£167pp) From £668pp (no single supplement) + Adventure Pass from £20pp including transport, camping accommodation, all highlights, most meals and services of a tour leader/driver.  Offer valid on 12 and 26 July and 09 and 23 August departures. Tour price before discount £835pp. Starts Windhoek – ends Cape Town. 18- 39 years.
NAMIBIA: THE LAND OF NOTHING AND EVERYTHING, 07 May 2018: Review of 11-day Cape Desert Safari by Lauren Detweiler, editor of Latitudes of Lauren
Discover New Kingdoms: For additional bragging rights on your trip, enjoy the delights of Eswatini ("place of the Swati people"). Previously known as Swaziland – King Mswati III made the name change at the recent 50th independence celebrations. The #Eswatini hashtag has already appeared on Instagram 1,469 times, so you won't be the first to give the country a shout out, but you'll be one of the few who are in the know – Travelmag highlighting the kingdom as their Destination Video of the Week, the publication focusing on the less well travelled places on the planet.
SAVE 20% (£219pp) 19-day Kruger to Cape Town from £876pp (no single supplement) + Adventure Pass from £190pp including transport, camping accommodation, most meals and services of a tour leader/driver. Starts Johannesburg – ends Cape Town. Offer valid on 23 June and 07 and 21 July and 04 and 18 August.  Tour price before discount £1,095pp. 18-39 years.
Census Findings Spell Good News For Gorilla Tourism: Gorilla viewing is not only substantially cheaper in Uganda than Rwanda, the recent baby boom amongst Bwindi's habituated groups has made the national park a more attractive option – over half the world's mountain gorillas residing in one of Uganda's oldest and most biologically diverse (the reason for its declaration as a UNESCO World Heritage site) rainforests.
Arno Delport, comments, "Conservation initiatives by Uganda Wildlife Authority (UWA) have clearly contributed to the rise in numbers, with the population of one of the world's most endangered species now standing at over 1,000 – the latest census figures announced in May 2018."
L'hoest monkeys, grey-cheeked mangabeys, and blue monkeys also reside in the national park, other highlights on the NEW nine-day Troop to the Gorillas overland tour including chimp trekking in Queen Elizabeth National Park and three days in Jinja, the adventure capital of East Africa. SAVE 20% (£155pp) From £620pp (no single supplement) + gorilla and chimp permit from £555pp including transport, camping accommodation all highlights, most meals and services of a tour leader/driver. Starts Kampala – ends Kampala. Offer valid on 26 June and 03 and 31 July departures. Tour price before discount £775pp. 18-39 years.
Alternatively book the five day Mountain Gorilla Expedition from £3,145pp (two sharing) + gorilla & chimp permit from £505pp including transport, all highlights, accommodation (four nights comfortable twin-share lodges or tented camps with en-suite facilities), most meals and services of a tour leader/driver. Starts Kampala ends Kampala. From 16 years.
Acacia Africa reaches out to travellers in support of Greenpop's Festival of Action:For the first time in six years, Greenpop's* annual Festival of Action (#EdenFOA18) will move from Livingstone, Zambia to the Eden District of South Africa near Knynsa: the aim to help #RegreenTheGardenRoute following the devastating fires of 2017.
Budding eco-warriors can play their own part in the "treevolution" by signing up for eight days of eco-fun (08-15 July). Open to all ages, the final week of the programme is scheduled to include; tree planting, instruction from leaders in sustainability, eco-building to support local communities and collaborative environmental art sessions.
Sabine Behrmann, Cape Town Manager at Acacia Africa, comments, "The Festival of Action brings people together from around the globe to learn, connect and give back. From university students interested in environmental topics, professionals keen to take a holiday with a difference, study groups doing field work, families who love adventure and individuals from all walks of life who want to get active for the environment and have fun at the same time."
Travellers who wish to sign up for the festival should use the "WeLoveAcacia" promo code when they make their application as they will be entitled to a 10% discount on the Eden FOA programme fees.
Alternatively, give back in Malawi,Acacia's tours including stays at locally owned resorts, many of which have excellent programs in place to benefit the surrounding communities.
Arno Delport comments "Less well visited than most other countries in Southern Africa, Malawi like Mozambique, Swaziland and Lesotho are largely undiscovered – a plus factor for anyone who prefers to steer clear of the tourist trail."
Set on Lake Malawi's shores with views of the Livingstonia and Nyika mountains, is the Chitimba Lodge.  The owners offer plenty of opportunities to engage with the locals, the list of pursuits including visits to the witch doctor, woodcarving/Malawian jewelry making lessons and hikes in the nearby mountains. Try the 16-kilometre trek to Livingstonia, the historic site once a missionary's village. While it's not for the faint-hearted, there's a refreshing stop at Manchewe Falls en route (Malawi's tallest waterfall), the activity contributing directly to the welfare of local families.
The 21-day South East Adventure visits Malawi, Kenya, Tanzania, Zanzibar and Zambia.  SAVE 15% (£354pp) from £2,011pp (two sharing) + Adventure Pass from £730pp including transport, all highlights, accommodation (18 nights twin share accommodation, two nights bush camping at Serengeti/Ngorongoro, equipment supplied), most meals and services of a tour leader/driver. Starts Nairobi – ends Livingstone. Offered valid on 19 September and 03 and 31 October, 14 and 28 November and 12 and 26 December departures. Tour price before discount £2,365pp. 18-39 years.
This is Malawi (YouTube)
-ends-
Acacia is land only and all prices exclude return flight.  Independent flight prices available on request. All of the above tours operate year round. All offers should be booked by 30 June. Acacia Africa's Camping and Accommodated Overland tours are strictly targeted at travellers aged 18-39 years. The tour operator's small group safaris are open to travellers from eight years, as are many of Acacia's Short Safaris & Treks and City Breaks & Short Stays. Acacia Africa (020 7706 4700; acacia-africa.com). SATSA membership No. 1931, Atta membership no. 20151, ATOL No. 6499 and ABTA No. W4093 PROTECTED.
* Namibia takes Acacia Africa's top slot for solo travellers booking overland tours – the second least densely populated country in the world followed closely by Mozambique, Zanzibar, Zimbabwe and Malawi.
* 2,000 drivers were polled by TV show Flipping Bangers. The study was commissioned by TV channel BLAZE® to mark the launch of the new show, which follows car experts and enthusiasts Will Trickett and Gus Gregory as they risk their own money to buy 'bangers' and 'flip them' (do them up) for a profit.
* Greenpop is an award-winning social-environmental non-profit enterprise. The organisation plants trees through urban greening and reforestation projects, spreads environmental awareness, and activates people through green festivals and workshops across Southern Africa. Through Acacia Africa, travellers have the option to offset their carbon emissions through tree-planting.
Follow and Share with Jetsettersblog.