Andante Travels New Chile Tour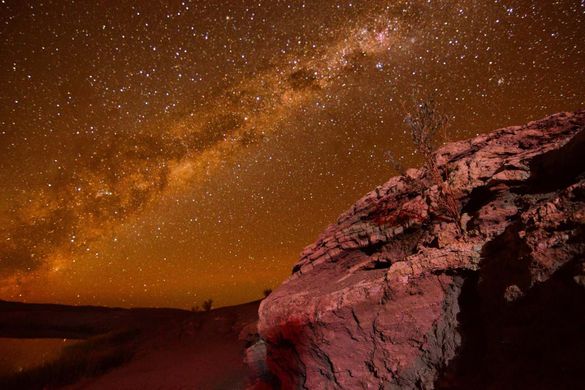 Award-winning special interest tour operator Andante Travels (www.andantetravels.co.uk, 01722 713 800) has unveiled a brand new itinerary for 2021 that will take guests to the Atacama in Chile. Led by a local guide named Jaime Droguett, who has been leading tours here for almost 30 years, this 14-day adventure is immersive, cultural, historical and offers experiences that are bound to inspire wonder.
According to a recent Mintel report, people are more likely to prioritise one main holiday for 2021 after a year spent mostly at home, and 'adventure of a lifetime' trips are set to be on the rise. It's also likely that people will be looking for an escape from digital distractions along with a chance to get out into the world and encounter something truly incredible – and Andante's brand new tour offers just that.
Exploring the historical, cultural and natural wonders of the Atacama, this tour has an array of highlights, which range from a chance to see the impressive Pintados geoglyphs, ancient rock art preserved by the scarcity of rain in Pampa del Tamarugal, to a wine-tasting experience and vineyard tour in the beautiful Casablanca Valley. Guests will indulge in a Chilean cuisine tasting during their time in artistic Valparaíso, they will discover the surprising Pica Oasis with its production of spectacular citrus fruits including the famous Pica lemon used as an ingredient in pisco sour, and they will pay a visit to the renowned Chinchorro Mummies – the oldest artificially preserved bodies in the world.
The tour also includes an exciting guided tour of the incredible Paranal Observatory, which served as the backdrop for part of the 2008 James Bond film Quantum of Solace, and a desert stargazing experience that is accompanied by an expert, who will be on hand to point out the wonders of the night sky. The Atacama, along with being the world's driest desert, also boasts one of the clearest night skies on Earth, so this highlight will be particularly memorable. Guests will also discover the stunning Atacama Salt Flats along with the striking Valle de la Luna, and they will travel to the small village of Ayquina to see one of the most colourful festivities in northern Chile, the Ayquina Festival. Hosted by locals for locals, this festival will be a wonderful window on the culture and religion of the people here. Finally, this tour offers a chance to gaze upon the mighty Atacama Giant, the largest ancient anthropomorphic geoglyph in the world that is believed to have been created by inhabitants of the area between 900 and 1450 AC, and it also visits the UNESCO-listed 'ghost town' of Humberstone.
Andante's new Chile – The Atacama tour departs on 31st August 2021 and includes return flights from London, all accommodation throughout, local travel and internal flights throughout, services of a local guide and tour manager, entrance to all sites mentioned in the itinerary, tips and taxes throughout, field notes ahead of travel and all meals.
There is a limited-time offer on this tour of a special low deposit of just £99pp instead of £500pp, which is available for bookings made before 31st January 2021. This tour will operate within Andante Travels' industry-leading 11-step COVID-19 initiative, which includes 'travel safe' kits, enhanced health and safety audits of all transport and accommodation, and a chance for guests to add on insurance with specific cover for COVID-19.
14 days from £6,245pp, departing on 31st August 2021.
https://andantetravels.co.uk/tours/worldwide-escorted-tours/chile-the-atacama/
For mor information, call Andante Travels on 01722 713800 or visit https://www.andantetravels.co.uk/
Founded in 1985, Andante Travels – part of the Specialist Journeys group – has grown to become one of the UK's leading specialist tour operators. The company has previously won the 'Best Small Holiday Company for Customer Service' title at the prestigious British Travel Awards, and thanks to the wonderful support of its travellers, it won the Best Special Interest Holiday and Best Holiday Company to the Italian Peninsula & Malta categories at the 2018 British Travel Awards, and was also shortlisted for the Best Cultural Tour Operator in the 2018 Silver Travel Awards. In 2019, Andante made the shortlist for the Marketing Excellence prize at the South Wilts Business of the Year Awards. It won two prizes at the Luxury Lifestyle Magazine Readers' Travel Awards and, most recently, the company won silver for Best Special Interest Holiday Company and bronze for Best Holiday Company to the Italian Peninsula at the 2019 British Travel Awards.
Andante's tours have been named 'Trips of a Lifetime' by the National Geographic Traveler on five occasions and in 2018 it appointed Jackie Willis as its new CEO, who brought with her over 35 years of touring and travel experience. Over the years, the company has introduced thousands of people to the wonders of the ancient world. Its tours are all designed and led by renowned experts, who bring a unique, special insight to each site visited in every corner of the globe, and every one of its itineraries boasts exclusive access to either a museum or venue, a specific archaeological site or to a workshop. Andante's tours are peppered with hands-on, immersive experiences that offer an authentic taste of each destination and leave the guest with memories that will last long after they return home.
Follow and Share with Jetsettersblog.