Ariodante Covid-Proof Ski Holiday in The Alps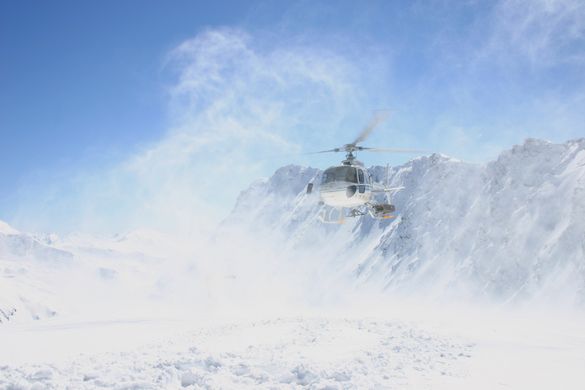 ---
With lockdowns being announced across Europe and people's hopes of a ski holiday in limbo, Ariodante Travel launches the ultimate ski holiday that is feasible regardless of whether ski resorts are able to open this year. Guests will be taken heliskiing on secluded corners of the Alps accompanied by world championship and Olympic medallist ski instructors and will stay in the height of luxury in a chalet in Megeve or a superyacht in The French Riviera. Available for a group of up to 10 throughout the year, the cost is from £350,000.
Avoiding any crowds, Ariodante's trip will offer seclusion and lavish living. Guests will travel on private jets from any airport of their choice, have exclusive access to a private helicopter and even a superyacht if they wish.
Itineraries will be curated according to the group's skiing abilities, but guests must be at least an intermediate level for heliskiing. Ski routes across The Alps will be planned each day by the championship ski instructors based on the daily weather and avalanche conditions. Guests will be airlifted from run to run and taken off-trail skiing on untouched powder with no tracks in sight. A series of other land and water-based adventures can be planned to include glacier exploration, bobsleigh skiing and much more. A professional photographer and filmmaker will join the group to capture their adventures.
Guests can opt to stay in a super luxury chalet in Megeve, complete with an extensive wine cellar, party room and arcade games area, full spa with hammam and swimming pool, and private heliport. Alternatively, guests looking for something even more unique, can choose to stay on the beautiful 85m O'PTASIA superyacht, based in the French Riviera and spend their days on the mountains and evenings on the coast. With 11 cabins, the superyacht features an infinity pool, gym, massage room and cinema.
For either accommodation option, guests will be provided with their own private butler who can take care of their every need, as well as a private chef.
Each Ariodante holiday is bespoke and clients are assigned a dedicated travel manager to oversee the trip and ensure itineraries are planned down to the finest of details such as sending guests' wardrobes in advance to any location, arranging private tutors for children and making arrangements should guests need to attend an important board meeting while travelling. Ariodante will arrange any necessary covid tests ahead of the trip without clients having to leave their home and will be on hand 24/7 to take care of holiday arrangements. Ariodante can also arrange ski holidays to further flung destinations.
Sustainability is key to Ariodante's ethos and the carbon footprint of each skiing trip is impressively offset by at least 100%. Once Ariodante calculates the approximate carbon footprint of each holiday, carbon credits are purchased which are then invested in a certified project of the client's choice which range from restoring forests, generating clean and renewable energy, or increasing energy efficiency.

A seven-night skiing holiday for up to 10 people staying in the Megeve chalet costs £350,000, plus £2,700 per person for return flights from London to Geneva on a private jet.
A seven-night skiing holiday for up to 10 people staying on the superyacht costs £1.3 million, plus £2,700 per person for return flights from London to Geneva on a private jet.
For more information visit www.ariodantetravel.com or contact Tel: +44 (0)7985146633
About Ariodante
Ariodante create custom itineraries and experiences, affording a privileged few with access to destinations, monuments and historic sites often inaccessible to the public. An important aspect of each experience is that a percentage of the fee helps to support restoration projects. Example projects that Ariodante has helped towards include the restoration of Catherine de Medici's golden ballroom at Fontainebleau Palace, the repair of Giacometti's incredible notebooks, the restoration of the library at the Nice Observatory and the protection of endangered animals at the Mercantour National Park.
Follow and Share with Jetsettersblog.