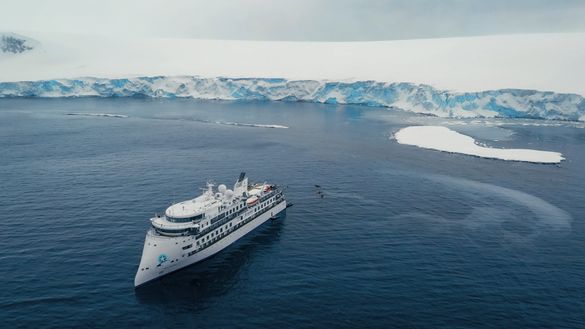 ---
Cruise Critic, the world's largest cruise reviews site and online cruise community, has announced the winners of its 4th annual AU Editors' Picks Awards. The awards are selected by a global panel of impartial cruise experts from Cruise Critic, and highlight the best ocean, river and luxury cruise lines for Australian cruisers, across more than twenty categories.
Louise Goldsbury, Managing Editor, Cruise Critic Australia, said: "It's official – Australians and New Zealanders are increasingly choosing a cruise holiday, with more Australians cruising today than ever before. Cruise lines are capitalising on this popularity by investing in fantastic new ships, thoughtful refurbishments and a host of amazing onboard innovations and itineraries to keep Aussies and Kiwis coming back for more. These awards name the best cruise lines, specifically for travellers in our region. They're selected based on our editors' impartial cruise expertise, first-hand experiences and industry knowledge to help travellers select the best cruise for them."
The award for 'Best New Ship' on the ocean went to Aurora Expeditions' Greg Mortimer, which impressed judges with its design and technology innovations that have made it a world leader in sustainable expedition cruising. As the first ship with an inverted X-Bow, Greg Mortimer enables gentler sea crossings and reduced fuel consumption and emissions. It also uses 'virtual anchoring' to protect the ocean floor, making the ship a real game-changer in sustainable cruising.
Dream Cruises' Explorer Dream secured the 'Best Refurbishment' award for its refreshed décor, 42 additional suites and its spectacular centrepiece, The Palace – an exclusive haven of luxurious accommodation, oceanview pool, private bar, casino and restaurant.
Celebrity Cruises kept hold of the 'Best Cabins' award again this year. The fleet's newest ships Celebrity Edge and Celebrity Flora have elevated the line's luxurious look even higher. Celebrity was also named 'Best Dining' for its superlative food, wine and service, with judges rating the line as offering some of the best complimentary meals at sea.
Holland America Line grabbed the 'Best Entertainment' award for taking live music to a new level – with its B.B. King's Blues Club featuring musicians from the famous Memphis venue; its Rolling Stone Rock Room; and Billboard Onboard, where pianists play chart-topping hits.
P&O Cruises won the 'Best Nightlife' award for its great party atmosphere and Gatsby and Bianco theme parties, adults-only comedy, burlesque shows, karaoke and blues and jazz bands.
Azamara held on to its 'Best Service' award for the way that crew and senior officers don't just remember your name, but make you feel welcome like a special guest in their home.
Curating one-of-a-kind itineraries is Ponant's speciality, and its partnership with National Geographic; explorations to northern Australia's Tiwi islands and Western New Guinea; and exciting new routes in Southeast Asia all helped secure the line this year's 'Best Itineraries' accolade.
Princess Cruises nabbed the 'Best Shore Excursions' gong for its diverse range of immersive excursions, including World Heritage sites; Discovery and Animal Planet tours; full-day trips and superlative multi-night land tours.
The coveted 'Best for Families' award went to Royal Caribbean for its wide choice of accommodations, entertainment and activities. For the fourth year in a row, Carnival Cruise Line grabbed the 'Best Value for Money' award for delivering plenty of bang for your buck.
In the river category, APT took the 'Best River Cruise Line' award for continuing to deliver some of the highest quality holidays for Australians. APT fares are all-inclusive and its great food, seamless itineraries and comfortable accommodations make it one of the most popular lines on the river.
Travelmarvel secured this year's 'Best Value River Cruise Line' award for its affordable fares yet premium experience, which includes great food, free wine and beer with meals and complimentary shore excursions. As a result of its growing popularity, this Australian line has ordered three new ships, with the first to debut in April 2020.
Silversea won the coveted 'Best for Luxury' accolade for its supremely spacious and elegant ships, with butlers assigned to every suite. From Japanese to jazz-themed supper clubs and some of the best Italian food afloat, judges were also impressed with the wide range of amazing food.
With two helicopters and a six-person submarine the 200-passenger Scenic Eclipse from Australian company, Scenic, secured the 'Best New Luxury Ship' award not only for its fantastic facilities, but also for its chic design, generously-sized suites and incredible dining offerings.
For included perks such as speciality dining and shore excursions, and rarely having to reach for your wallet once onboard, Viking Ocean Cruises nabbed the 'Best Value for Money' award in the Luxury category. Viking's inclusive policy means passengers know what they are paying for upfront and continue to appreciate the value of a cruise that includes excellent dining, large staterooms and friendly, intuitive service.
Award-winning Ports
For the fourth year, Sydney secured the 'Best Australian Homeport' award; while Conflict Islands, Papua New Guinea was awarded 'Best South Pacific Port of Call' for the second year in a row.
Please find the full list of all winners, below.
2019 Cruise Critic Australia Editors' Picks Awards
Best New Ship: Greg Mortimer (Aurora Expeditions)
Best Ship Refurbishment: Explorer Dream (Dream Cruises)
Best for Adventure: Coral Expeditions
Best Cabins: Celebrity Cruises
Best Dining: Celebrity Cruises
Best Entertainment: Holland America Line
Best for Families: Royal Caribbean International
Best Itineraries: Ponant
Best Nightlife: P&O Cruises Australia
Best Service: Azamara
Best Shore Excursions: Princess Cruises
Best for Solo Travellers: Cruise & Maritime Voyages
Best Suites: Royal Caribbean International
Best Value for Money: Carnival Cruise Line
Best River Cruise Line: APT
Best River Cruise Line for Value: Travelmarvel
Best for Luxury: Silversea Cruises
Best New Luxury Ship: Scenic Eclipse (Scenic)
Best Value for Money (Luxury): Viking Ocean Cruises
Best Australian Homeport: Sydney
Best South Pacific Port of Call: Conflict Islands, Papua New Guinea
For the full details of this year's winners, visit the 2019 Cruise Critic Editors' Picks Awards.
This list reflects the winners in the Australian Editors' Picks Awards. To view the separate list of US and UK winners, click here.
About Cruise Critic
Cruise Critic® is an online cruise guide, offering a comprehensive resource for cruise travelers, from first-time cruisers to avid cruise enthusiasts. The site features more than 650,000 cruise reviews and hosts the world's largest online cruise community where travelers share experiences and opinions with fellow cruisers. Cruise Critic was the first consumer cruise site on the Internet, launched in October 1995 by The Independent Traveler, Inc., a subsidiary of TripAdvisor, Inc.
About TripAdvisor
TripAdvisor (NASDAQ:TRIP), the world's largest travel platform*, helps nearly 460 million travelers each month** make every trip their best trip. Travelers across the globe use the TripAdvisor site and app to browse more than 830 million reviews and opinions of 8.6 million accommodations, restaurants, experiences, airlines and cruises. Whether planning or on a trip, travelers turn to TripAdvisor to compare low prices on hotels, flights and cruises, book popular tours and attractions, as well as reserve tables at great restaurants. TripAdvisor, the ultimate travel companion, is available in 49 markets and 28 languages.
The subsidiaries and affiliates of TripAdvisor, Inc. own and operate a portfolio of websites and businesses, including the following travel media brands: www.airfarewatchdog.com, www.bokun.io, www.bookingbuddy.com, www.cruisecritic.com, www.familyvacationcritic.com, www.flipkey.com,www.thefork.com (including www.lafourchette.com, www.eltenedor.com, and www.restorando.com), www.holidaylettings.co.uk, www.holidaywatchdog.com, www.housetrip.com, www.jetsetter.com, www.niumba.com, www.onetime.com, www.oyster.com, www.seatguru.com, www.smartertravel.com, www.tingo.com, www.vacationhomerentals.com and www.viator.com.
Follow and Share with Jetsettersblog.