Autumn Foraging in Estonia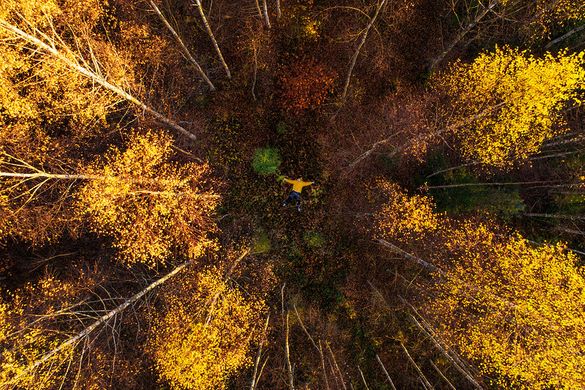 ---
From the beginning of July until the end of October, the forests are overflowing with mushrooms, nuts, herbs and berries and can all be found on menus across Estonia.
A highlight of any visit to Estonia during these months is a tour of the forests, accompanied by an expert guide who will know the best foraging spots, whilst sharing tips on how to identify the best produce. Pay a visit to one of the many fine-dining restaurants, where chefs use this rich seasonal produce to reflect the beautiful landscape of Estonia.
Berries
The most popular berries to pick in Estonia are the bilberry (a Nordic wild blueberry), cowberry, cranberry, wild strawberry, wild raspberry, and cloudberry. The best place for cranberry picking is in South Estonia where the first World Cranberry Picking championship was held in the autumn of 2010 in the Emajõe Suursoo Nature Reserve.
To gather many different varieties of berries, visit north-west Estonia where visitors can discover the wilderness of Estonia, whilst searching for fruits to forage. Best at the end of summer, the tours give guidance into the various types of wild berries, whilst educating on how Estonians have used the forest for food throughout history.
Mushrooms 
For those foraging for mushrooms, South Estonia is the favoured spot. The most popular variety to look for is chanterelles. Noted for their very distinctive appearance, these yellow mushrooms are most commonly cooked in a creamy sauce served with pasta or grains. Other local favourites are the milk mushroom, boletus and russula. Although the forests across Estonia are abundant with edible mushrooms, looks can be deceiving so it is recommended to be joined by an expert to ensure that the mushrooms are selected safely.
Soomaa National Park – the second largest national park in Estonia – is highly recommended for mushrooms lovers. Visitors can tour the forest with an expert guide, who will teach them about different kinds of mushrooms, highlighting which ones are safe to eat. The tours also touch upon preservation techniques, such as pickling, drying, salting, and marinating, as well as showing how best to use in cooking.
Islands 
To experience Estonia away from the mainland, Saaremaa – the largest island – is known for its prime mushroom and berry picking locations. Nicknamed "Spaaremaa" due to its high density of spas per capita, the island is a great place to experience the foraging traditions as part of a wellness retreat. Foraging gives visitors an opportunity to fully immerse themselves in Saaremaa's landscape, using this to connect with the forests of the island. The Kogi Bog Hiking Trail combines a journey through Saaremaa's bogs with a cranberry picking trail and is best experienced in the autumn months. For the best fishing of herring, tench and pike, head to Saaremaa in the spring.
Restaurants 
In addition to visiting the forestlands, one of the best ways to experience the prevalence of foraging with Estonia is by dining out. A new generation of Estonian chefs are pioneering a rapidly emerging fine-dining scene, transforming foraged produce into innovative, modern cuisine. The chefs use centuries-old techniques and traditional, seasonal ingredients alongside contemporary European methods to create a fusion-style of cooking.
A particular stand out is NOA, which makes dishes with fresh and seasonal ingredients. Combined with their signature cocktail list and views of both the sea and the Tallinn skyline, this is one of Estonia's dining highlights. For a more rural experience, MerMer, situated in Lahemaa National Park, serves delicious meals made of fresh, local ingredients, accompanied by specially selected wines. The hosts here, Jaan and Merrit, treat each of their visitors with special care and only hosts one group at a time. A visit to MerMer is truly unusual, giving diners a private experience to enjoy both the Estonia cuisine and the countryside.
—
During the annual harvesting season, Estonia celebrates the fresh produce and nature through its gastronomy, encouraging visitors to experience how special ingredients are foraged, and enjoy how they are celebrated by the finest chefs in the country.
Tours 
For more information on the One Day Nature Wild Berries Tour, visit https://www.visitestonia.com/en/one-day-nature-tour-wild-berries
For more information on the Soomaa Mushroom Tour, visit https://www.visitestonia.com/en/soomaacom-mushrooming-trips
For more information on the Kogi Bog Hiking Tour, visit https://www.visitestonia.com/en/koigi-bog-hiking-trail
For further information on Visit Estonia: www.visitestonia.com/en/
This project is in co-operation with Visit Estonia and funded by the European Union European Regional Development Fund

Follow and Share with Jetsettersblog.