Black Tomato Take me on a Story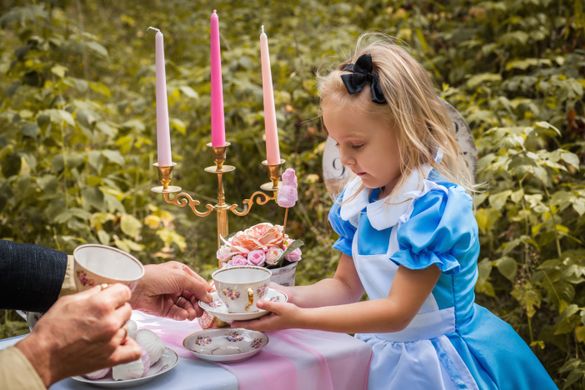 08 Apr 2021
BLACK TOMATO LAUNCHES 'TAKE ME ON A STORY'
First of its kind trips for families to embrace the world through the lens of classic children's stories
London, UK (8th April, 2021) – Travel has the power to inspire and educate children of all ages and now, more than ever, is a perfect antidote to long months of homeschooling and shuttered lives. At Black Tomato, our clients' needs drive our innovation, and in our mission to unearth meaningful experiences that engage children and reignite a passion for learning, we're proud to unveil "Take me on a Story", a new collection debuting with five immersive, bespoke itineraries inspired by beloved children's stories, set in destinations that form the backdrop to these iconic tales.  
While Take me on a Story is a service in development since 2019, it felt especially timely to launch  now after witnessing a huge appetite for multi-generational travel among clients, with a 70% increase in bookings over the past two months and a 55% increase in average spend per family. Full of wonder and intrigue, these itineraries are designed to spark curiosity and bond adventure-deprived families through extraordinary experiences, whether swapping hedgehog for mallet on the croquet lawn during an interactive, and very mad, tea party inspired by Alice's Adventures in Wonderland or learning survival skills, dog-mushing and listening for the Call of the Wild in Alaska.
"We cast our eyes to the enchanting world of classic children's literature to stir creativity, instill enticing learning opportunities and capture the imagination of children of all ages by harnessing the transformative nature of travel. After the hardships of last year, being able to transport both children and adults into these rich, whimsical worlds feels like the ultimate joyful way to reconnect with family and welcome back the magic of travel. As a father myself and following the journeys of many clients that have grown with us over the years, it's a personal delight to see these stories come to life. This is a collection we will continue to grow by inviting clients to shape our offerings with their favourite books that can inspire their family travels. We believe these trips will not only provide an engaging, experiential platform for education, but importantly inspire wanderlust and excitement, in the build-up to travel."    
– Tom Marchant, co-founder, Black Tomato
To engage curious young travelers, while families can't fully enjoy the freedom of travelling the globe just yet, our travel experts will also welcome bespoke requests for other stories, personally uncovering what excites them most about their favourite stories, asking them to dream big, so we can make these dreams a reality.
Spanning Oxfordshire to Iceland, each journey includes a photographer to capture a seminal moment of a client's choosing, creating a memorable talisman to commemorate a joyous adventure.
Below is a brief overview of each itinerary with notable highlights and learning experiences.
Take me on a Story to Oxfordshire: A trip inspired by Alice's Adventures in Wonderland
In rural Oxfordshire, families will go down the rabbit hole, and behind the words, of Lewis Carroll's classic, teeing off on croquet lawns during an unforgettable, interactive tea party and co-designing a bespoke costume with a leading atelier in the Cotswolds. Following in Alice's footsteps, learning experiences include foraging through fantastical forests, discovering how ordinary flora can be transformed into extraordinary products; sparking creativity on a river cruise retracing the famed 'golden afternoon', brought to life by an Oxford historian; uncovering sources of inspiration for the story's characters with a masterful VIP storytelling session in the Story Museum. From £8,250 per person for five nights staying at Belmond Le Manoir aux Quat'Saisons. 
Take me on Story to Alaska: A trip inspired by Call of the Wild
Voyage into the Alaskan wilderness for an epic journey to experience the pioneering sense of adventure that inspired Jack London's Call of the Wild, navigating glaciers by raft and panning for gold with historians, arriving by helicopters and floatplanes at luxurious, breathtakingly remote lodges and cabins. Embrace Buck's audacious spirit with expert-led learning experiences that include cultivating survival and outdoors skills via customized survival course and ice climbing, rappelling and dog-mushing; discovering the importance of conservation from interactive encounters with wildlife; learning the art of storytelling with a lively prospector-style campfire dinner. From £28,000 per person for nine nights staying at Sheldon Chalet, Winterlake Lodge and Hotel Alyeska, excluding flights.
Take me on a Story to Morocco: A trip inspired by Arabian Nights
On this epic treasure hunt inspired by Arabian Nights, families venture through desert oases on camelback and 4×4, explore ancient souks with soothsayers, and discover dramatic landscapes from the High Atlas Mountains to the narrow streets of Ait Ben Haddou. A lively guide will help families complete challenges, encountering dynamic learning experiences, including harnessing creative expression with pottery-making and honing problem-solving skills at a Quranic school to uncover hidden clues in a proverb; learn astronomy while sleeping on a magic carpet under the stars in the Sahara; in Telouet's salt mines, reap an earned reward and sense of accomplishment with invitation to a Royal Palace Dinner and pampering at La Sultana. From £3,500 per person for six nights staying at Kasbah Azul, Azalai Desert Lodge, Riad Caravane and La Sultana, excluding flights.
Take me on Story to Iceland: A trip inspired by Journey to the Centre of the Earth
On this monumental journey of discovery, families will chart the course of Jules Verne's classic in Iceland, descending dormant volcanoes, sailing across expansive glacial lagoons and swimming into the earth's crust. Accompanied throughout by an expert guide (Hans), riddles and challenges are designed to test physical and mental fortitude and include: outdoor skill-building such as fire-making, utilizing items collected through the day; geography and cartography, following a specially curated map. Families will decipher clues with experiences plucked from the story in otherworldly settings like lava caves, the Snæfellsnes Peninsula, Jökulsárlón glacier and the Silfra Fissure. From £5,375 per person for six nights staying at Hotel Húsafell, Sandhotel, Hotel Kria and Torfhus, excluding flights.
Take me on Story to the British Virgin Islands: A trip inspired by Treasure Island
Robert Louis Stevenson's 1882 classic goes bespoke in the Caribbean where families will go in search of buried riches with immersive underwater treasure hunts, a private catamaran charter to the Dog Islands and a stargazing bonfire to hear how both sailors and pirates navigate the seas. Learning the tricks of survival Ben Gunn style, experiences include: Pirate School with sword fighting lessons and (non-alcoholic) rum-making; sailing lessons to learn how to set sail and drop anchor, putting skills to the test with a private day charter to uninhabited islands. Later, a cooking class at Rosewood Little Dix Bay, takes place on the resort's sustainable farm. From £5,500 per person for seven nights staying at Rosewood Little Dix Bay, excluding flights.
For more information please visit www.blacktomato.com/story.
For detailed itineraries and images please contact: emma.devadder@blacktomato.com.
About Black Tomato
Black Tomato is a UK and US-based award-winning, bespoke luxury travel company that delivers imaginative and cutting-edge private travel experiences around the world for a discerning and global clientele. Known for handcrafting inspiring, immersive, and deeply personal itineraries for clients, since launching in 2005, the Black Tomato team has grown to become one of the world's most celebrated luxury travel and lifestyle brands, with accolades including being named 'The World's Hottest Luxury Travel Company'.  Ultimately, each trip Black Tomato create has an experiential edge that promises to cultivate a deeper connection with the destination visited. For more information please visit www.blacktomato.com.
Follow and Share with Jetsettersblog.