Bookings for You New Villas to Rent in Sicily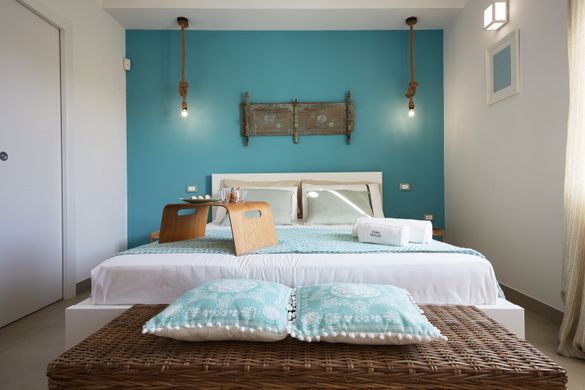 ---
Bookings For You (www.bookingsforyou.com) have launched a new collection of villas in Sicily, Italy, adding to their existing villa collections in the Italian Lakes, Tuscany, Umbria, Marche and Puglia.
The largest island in the Mediterranean, Sicily is an island rich in culture. Its most famous landmark is certainly Mount Etna but there is much more to the island than just its volcano, as spectacular as it is. Sicily boasts an incredible history dating back centuries and the island is home to some of the most incredible historical remains, some of the most delicious Italian food, some of the most beautiful beaches and of course, some of the most incredible scenery in Italy along both its coastline and inland. Given its credentials, it's perhaps not surprising that Bookings For You have launched a range of holiday rentals here! For more information about what to see and do in Sicily, please refer to our online travel guide or recent blog posts:
https://bookingsforyou.com/inspiration/sicily-holiday-guide/
https://bookingsforyou.com/blog/60-things-to-do-in-sicily/
Bookings For You was set up in 2011 by Jo Mackay, offering villa and apartment rentals throughout Italy. The company now has over 250 villa and apartment rentals to choose from, and has been the proud winner of a number of awards over recent years, including scooping Gold in the Best Villa Holiday Company category in the 2018 British Travel Awards. The company strapline – 'Handpicked villas with the personal touch' – sums up what Bookings For You is all about. A great choice of villas and apartments, all offering a high standard of accommodation irrespective of budget, combined with outstanding customer service and a very personal one-on-one level of care and attention.
The new range of Bookings For You villas and apartments in Sicily caters for all budgets, tastes and group sizes. With everything from luxury villas within walking distance of the beach to traditional homes offering elegant accommodation for large groups, and from small family friendly villas with pools to eco-friendly rentals and properties ideally placed for exploring this beautiful region of Italy, the company believes it has something for everyone. To view their full range of villas in Sicily please head to https://bookingsforyou.com/italy/sicily/.
FOR MORE INFORMATION OR FOR LOGOS/VISUALS, PLEASE CONTACT JO MACKAY AT BOOKINGS FOR YOU ON 07979 466258 OR EMAIL JO MACKAY ON JO@BOOKINGSFORYOU.COM.
Twitter www.twitter.com/bookingsforyou
Facebook www.facebook.com/bookingsforyou
Instagram www.instagram.com/bookings_for_you
Website www.bookingsforyou.com
Email info@bookingsforyou.com
Follow and Share with Jetsettersblog.