Boston CityPASS Welcomes the Franklin Park Zoo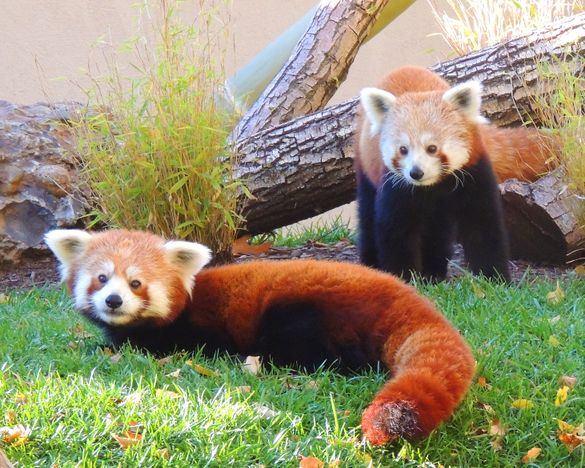 Once health experts and government officials give the go-ahead for people to resume traveling, Boston's top attractions will be ready and eager to welcome visitors. CityPASS®, the company that bundles prepaid admission to a destination's marquee attractions into one deeply discounted entry ticket, can make booking a Boston getaway easier, smoother and less expensive. And the recent addition of the Franklin Park Zoo to the Boston CityPASS attraction lineup creates an even more appealing package for families.
The Franklin Park Zoo's 72-acre site is located in Boston's historic Franklin Park, which was designed by famed landscape architect Frederick Law Olmsted. Among the habitats the zoo encompasses are Serengeti Crossing (zebras, wildebeest and more), Kalahari Kingdom (lions!), Giraffe Savannah and the Tropical Forest (hippos, gorillas, ring-tailed lemurs and others). Seasonal exhibits include the Aussie Aviary, where guests can feed the hundreds of brightly colored budgerigars, birds affectionately known as "budgies," that flit and flutter through this free-flight exhibit; and Butterfly Hollow, a huge tented space filled with beautiful butterflies.
Boston CityPASS tickets, which save travelers 45% off the cost of purchasing the included admissions separately, cover prepaid entry to the New England Aquarium, the Museum of Science, a Boston Harbor Cruise, and a choice between the newly added Franklin Park Zoo and the Harvard Museum of Natural History. Current pricing: $65 for adults; $54 for children age 3-11. Boston CityPASS tickets offer flexibility, with a full year in which to activate the tickets and a generous returns policy should vacation plans change.
Travelers to Boston also now have the option of purchasing CityPASS tickets in either the original printed booklet form or a convenient mobile ticket delivered by email and easily saved to the buyer's mobile device or Apple Wallet.
In addition to providing Boston CityPASS buyers with an on-the-go option (tickets can be purchased on the steps of an attraction and presented for entry moments later), mobile tickets are delivered in the language the buyer selected when they first visited the CityPASS website. For international travelers, it is especially accommodating to have an end-to-end translated experience (language options include Chinese, English, French, German, Italian, Portuguese and Spanish).
Both mobile tickets and printed Boston CityPASS ticket booklets can be purchased online at CityPASS.com.
About CityPASS: For more than 20 years, CityPASS tickets have been premier products for travelers who want to visit a destination's top attractions while enjoying significant savings. CityPASS tickets, which have a 97% customer recommendation rating, are currently available in 14 North American destinations: Atlanta, Boston, Chicago, Dallas, Denver, Houston, New York City, Orlando, Philadelphia, San Francisco, Seattle, Southern California, Tampa Bay and Toronto. To date, more than 23 million CityPASS tickets have been sold to savvy travelers. For more information, visit CityPASS.com.
Prices and program subject to change. CityPASS® and City Pass® are registered trademarks of City Pass, Inc., and the exclusive property of City Pass, Inc.
Follow and Share with Jetsettersblog.