Brightwater Holidays New Trips Free Transfers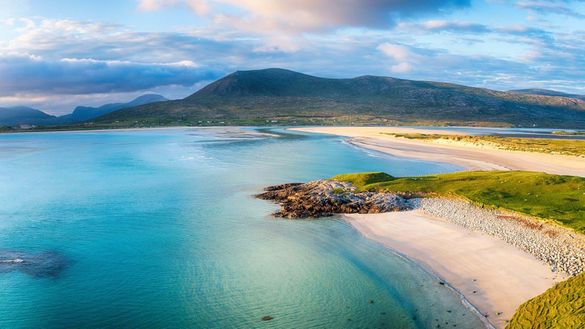 ---
As the new year begins and people start to consider taking a trip over the coming months, it will pay to book with multi award-winning holiday specialists Brightwater Holidays (www.brightwaterholidays.com, 01344 657155) during its January offers period.
These are uncertain times and as a result of the ever-changing news, Brightwater Holidays has included a new 'Book with Confidence' policy as part of its January offers. Free cancellations and transfers will now be available to those who book a 2021 holiday between 1st – 31st January. This means that should guests want to either cancel their holiday entirely or simply transfer to another holiday or different date, they can do so completely free of charge up to eight weeks prior to departure.
In addition to this fantastic 'Book with Confidence' initiative, Brightwater Holidays is running a £50pp low deposit offer on any 2021 holidays booked between 1st – 31st January. It will also offer savings of up to £200pp when guests pay in full at the time of booking and this is valid for bookings made between 1st – 31st January, on holidays departing from the 1st June onwards.
Along with the January offers, Brightwater Holidays has also now unveiled its 2nd edition brochure for 2021, which includes a broad selection of gardens, archaeological and Scottish holidays that start from just £345pp.
Where new holidays are concerned, there's a Christmas in Stirling trip that will be ideal for anyone wanting to be well and truly taken care of during the festive season this coming December, a Scottish Hogmanay holiday that will ring in the New Year in traditional style and also a new archaeological holiday in Scotland called Ancient Stones of the Outer Hebrides. Brightwater is also offering wildlife holidays, walking holidays, literary trails, steam train holidays and far-flung adventures of a lifetime as part of its 2021 programme.
To view its 2nd edition 2021 brochure, click here: https://bit.ly/3nJlpx2
Ancient Stones of the Outer Hebrides
In the company of a local specialist guide, guests will tour a succession of sites, from the rolling moorlands and sweeping beaches of Lewis in the north to the dramatic mountains of Harris in the south. Visit the Standing Stones of Callanish, the Blackhouses of Gearrannan and Arnol, and Bosta Iron Village – the Outer Hebrides' version of Skara Brae.
5 days from £695pp, departs 5th May and 3rd October 2021.
The base for this relaxing Christmas break is the 4-star Stirling Highland Hotel, which is set within a former school – a charming Victorian building with its own rooftop observatory in the heart of historic Stirling. During the stay there will also be an excursion into the Trossachs, the highly scenic area of rolling hills and tranquil lochs, as well as live entertainment and traditional Christmas festivities.
4 days from £595pp, departs 24th December 2021.
On Hogmanay, there's a circular tour through the rolling hills of Dumfries and Galloway, including a stop at the famous 'book town' of Wigtown, before the celebrations begin with a glass of fizz followed by a four-course Hogmanay Dinner and live entertainment from a local band, culminating in 'the bells' at midnight, welcomed in traditional style by a kilted piper. A leisurely New Year's Day takes guests over the border to Cumbria for a scenic drive along the route of Hadrian's Wall, the most impressive of all the Roman remains in Britain.
4 days from £595pp, departs 30th December 2021.