Camino Special Offer July 2020: Get 10 percent Off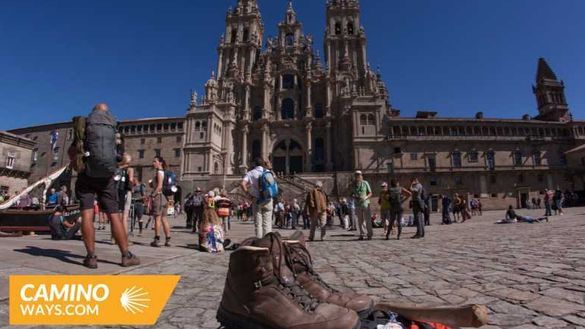 ---
To celebrate that we will once again walk the Camino de Santiago routes with our friends in 2020, caminoways.com are giving you a very special offer of 10% off!
For a limited time, from July 1st to July 15th, 2020, Caminoways.com is offering 10% off the total price of walking holidays in 2020.
This offer includes the many self-guided & guided walking Spain, France, Italy, Portugal, and the Canary Islands.
Here are some great travel ideas for 2020:
If you are looking for the classic Camino experience and are keen to do it guided as part of a group, this is the tour for you!
This Camino guided tour takes you on the last stage of the famous Camino Francés, walking 111kms in a week.
We have tour dates in August, September, and October 2020 and prices start from€780 Per Person Sharing for 7 Nights. More details here.
Easy Walking Camino Portugues
Experience the Camino Portugues at a more relaxed pace, taking our Easy Camino Portugues self-guided tour from Tui.
Over 10 walking days you will be walking the last 100kms of the Camino Portugues route to Santiago, or Portuguese Way.
Prices start at €629 Per Person Sharing for 7 Nights. More details here. 
Challenge: Camino del Norte Basque Country
The Basque Country is renowned for its cuisine, its 'pintxos' and some of the country's best chefs so this Camino walk will be an unforgettable gastronomic experience.
This section of the Camino del Norte in the Basque Country is classed as moderate to challenging, so a reasonable level of fitness is required.
Prices start at €710 Per Person Sharing for 7 Nights. More details here.
Cycling Holiday: Portuguese Coastal Camino from Porto
This route is perfect for cyclists as it takes in beautiful coastal scenery, is never too busy, and is just perfect during the summer months when the weather is generally mild and sunny.
We highly recommend this route for cycling, especially for families and for groups of friends.
Prices start at €763 Per Person Sharing for 8 Nights. More details here.
From July 1st to July 15th, Caminoways.com is offering this special discounted rate for travel dates booked until December 31st, 2020.
For peace of mind, this offer can be combined with our No Change Fee Offer: All new bookings for 2020 travel confirmed from July 1st can enjoy a free date change, to a future date in 2021 or 2022, up to 30 days before your trip is due to start.
This offer also applies to our other websites Irelandways.com and Canariaways.com.
Please read our full terms & conditions for the 10% Off Offer and the No Change Fee Offer.
Contact Sarah@Caminoways.com for more information.