Changing the Way Families Holiday in Japan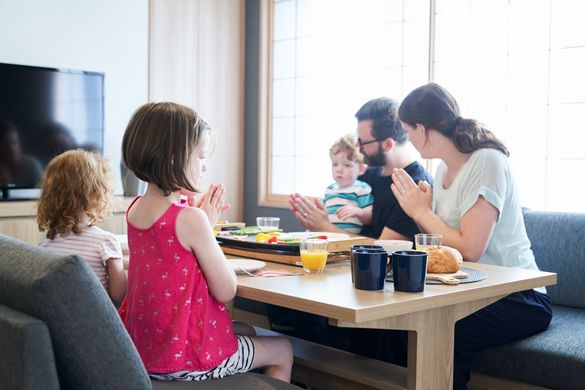 ---
If you're a family who has started to deep dive into research for your Japan holiday you have no doubt started to hear little whispers and positive reviews about a new brand of hotels called APARTMENT HOTEL MIMARU. Many are simply referring to the hotel chain as "those beautifully appointed hotel rooms with the bunks, dining area, private ensuite and personal kitchenette."
Families are delighted to find a refrigerator in their room to store snacks (because everyone knows that busy kids on vacation need all the yummy snacks!) and then actually prepare a proper meal using fresh Japanese ingredients from the local supermarket.
There is finally a hotel option available in Japan that has actual living space and a carefully designed layout which includes large comfortable beds AND bunk beds in every room.
Guests are finding MIMARU to be a mini-vacation even from their other accommodation choices in Japan -"Finally we have access to an in-house coin laundry whenever we need!"  "I secretly hoped that our accommodation would be a little tiny taste of what it would be like for my family to really live in Japan – and this gave us a true and unique sample of local life!"
And one of the newest additions to the MIMARU family is in the famous and one of the most sought after areas of Tokyo, Shinjuku West. This is ideal for those families who want to stay right in the centre of all of the Tokyo action – the quintessential Lost in Translation experience.
This property is ideal for guests seeking accommodation with access to public transport and lively eateries.  Yet this property is also recommended for families who have decided that they need a cozy, modern and spotless room in which to spend time together as a family.  There is no better spot to rest tired touristing toes or just a central spot to comfortably recover from jet lag. As you can see, MIMARU ticks all the boxes while still feeling so luxurious.
Like all MIMARU hotels the staff love to help share local secrets including their favourite restaurants and festivals rarely mentioned in guidebooks. A friendly reception desk can really make the holiday. Imagine being able to ask for language assistance, help with a reservation or even someone to assist if one of your family is feeling unwell during your Japan stay. Such peace of mind!
Follow and Share with Jetsettersblog.