Contiki: What's New for 18-35 Travellers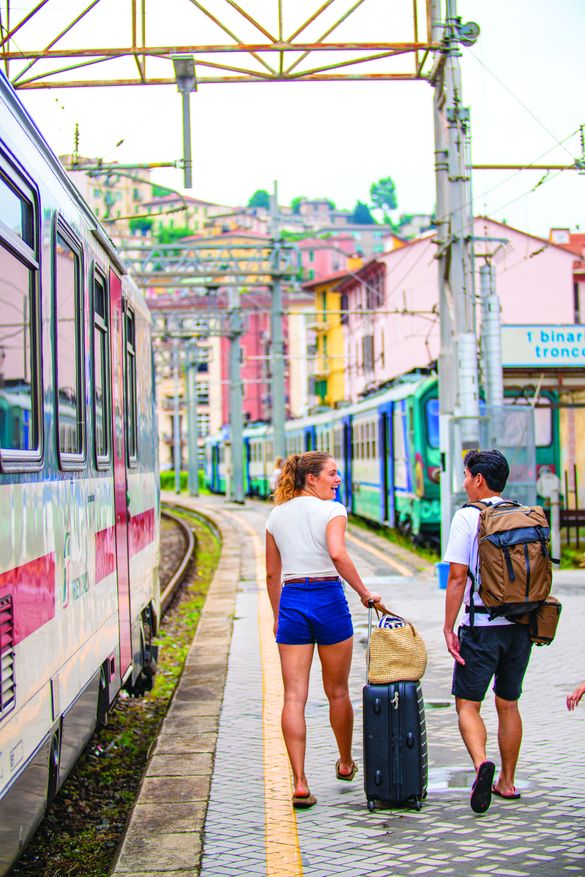 ---
Reach new heights in South America, sleep under the stars in the States, or look out for the Big 5 in Africa – these are just some of the new additions to Contiki's trip portfolio, currently spanning over 350 trips across six continents.
From in-depth explorations in emerging destinations, to scenic train journeys and one-of-a-kind experiences that give back, here are some of the new trip highlights:

GET BACK TO NATURE  
Patagonia Trail (10 days)
Uncover staggering scenery on a hike through the southern area of LosGlaciares National Park
Trek deep into Torres Del Paine National Park for unmissable sunset views
Opt for an ice climbing lesson inthe 'capital of trekking' El Chaltén
Priced from £2,789 for ten days, 15 meals and domestic transport.
Lost City Trek (5 days)
Ciudad Perdida (literally 'Lost City') disappeared into the Columbian jungle around the time of the Spanish Conquest and was only 'discovered' again in the 1970s. Deep in the Sierra Nevada de Santa Marta Mountains, it remains accessible only by foot
Trek across snaking rivers and alongside waterfalls over five days to the ancient archaeological site.
Spend four nights nestled in nature, sleeping in hammocks under starlit skies as the sounds of the jungle lull you to sleep
Priced from £413 for five days and 13 meals.
 Grand Alaska (12 days)
Journey along the spectacular hiking trails of Denali National Park, the Maclaren River and St Elias National Park (which is bigger than Yellowstone, Yosemite and Switzerland combined!)
Join a Columbia Glacier kayak adventure
Camp in the heart of nature
Priced from £2,399 for 12 days, 30 meals, 15 included experiences.
Colombian Coasts & Culture (9 days)
Tick off some of Colombia's best beaches and jungles including Tayrona National Park and Palomino Beach
Join a locally guided tour to hear how Medellín has bounced back from a tumultuous past
Visit a local market in Cartagena to pick up fresh ingredients for an Afro-Caribbean cooking class
Go tubing down the Palomino River
Priced from £1,179 for nine days, 13 meals and seven included experiences.
Okavango Delta and Deserts (13 days – Namibia and Botswana)
Go wildlife spotting in an open top jeeps
Quad bike through Namibia's highest sand dune
Spend the night in a tree house overlooking the KavangoRiver
Priced from £2,755 for 13 days, 17 meals, 11 included experiences.
DIGITAL DETOX
Portugal City & Surf (9 days)
Dive into the relaxed Portuguese lifestyle at beach-side yoga and surf camp Noah Surf House
Get on the water with surf and paddleboarding lessons
Stopover in the sacred place of Fatima
Pasteis de Nata cooking class in the home of a local
Priced from £1,249 for nine days, nine meals and seven included experiences.
NO FLY TRIPS
London to Berlin by Train (8 days)
Join a not-for-profit tour hosted by London's ex homeless community
Glide around Paris on an E-scooter
Attend an evening seminar at the Prostitute Information Centre, learning about the lives of Amsterdam's sex workers
Priced from £1,186 for eight days, nine meals and four included experiences.
Berlin to Budapest by Train (9 days)
Enjoy dinner at a traditional Bavarian Beer Hall
Get a new perspective on the city's turbulent history on a Refugee Voicestour of Berlin (see below)
Check out Vienna's 'beach bars' where the locals like to hang
Priced from £1,076 for nine days, 16 meals and six included experiences.
CONSCIOUS TRAVEL EXPERIENCES
For more information, or to book visit www.contiki.com
ABOUT CONTIKI
Contiki are the world leaders in travel experiences for 18-35's. We're about discovery, once-in-a-lifetime moments, human connections, and making every second of being young count. We run over 300 trips in 50 plus countries, each and every one designed to get to the beating heart of a destination, understanding the local way of life and unearthing No Regrets experiences. A member of the family-owned The Travel Corporation (TTC), we are renowned and trusted for our outstanding quality, service, value, reliability and financial stability. Want to know more? Visit www.contiki.com
ABOUT THE TRAVEL CORPORATION
The Travel Corporation (TTC) is a highly successful international travel group. Our philosophy is simple – to create enriching experiences for our travelers by combining an unbeatable mix of exceptional service and quality at great value, driven by a passionate global team who are driven to deliver memorable experiences. No matter what your taste, whether you are a family or a couple, a group or traveling solo – TTC offers something for everyone. Our multi-award-winning portfolio ranges from luxury hotels and boutique river cruises, to independent holiday package companies and a variety of guided travel experiences. Visit www.TTC.com
Follow and Share with Jetsettersblog.