Costa Rica in Lonely Planet's Top Countries to Visit in 2020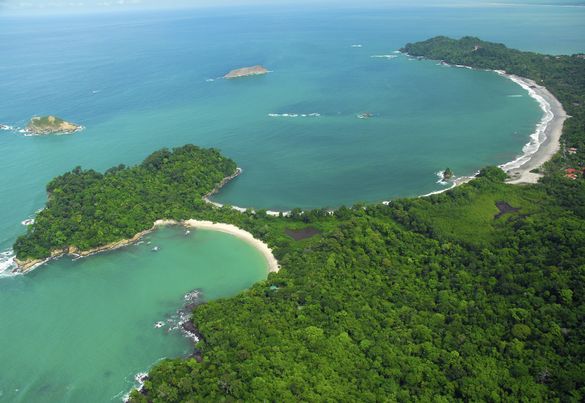 ---
Costa Rica has been chosen as one of the world's Top Ten Countries for travel in 2020 in the latest edition of Lonely Planet's annual Best in Travel guide. Lonely Planet highlights the country's biodiversity and initiatives towards sustainable tourism and mentions that the local catchphrase pura vida "is more than a saying, it's a way of life".
Published annually, Lonely Planet's Best in Travel picks the top ten countries, regions, cities and value destinations which are "are the best of the best" to visit during the following year. Writers, editors and social media influencers put destinations forward, which are then whittled down to ten by Lonely Planet's panel of travel experts.
Lonely Planet's Best in Travel mentions that "Costa Rica flies the flag for sustainable tourism" and showcases the country's "vast biodiversity", which attracts visitors to spot sleepy sloths and red-eyed frogs. The guide also highlights the fact that Costa Rica aims to become one of the world's first countries to suppress carbon emissions by 2050 – as established in the National Decarbonisation Plan presented earlier this year.
María Amalia Revelo Raventós, Costa Rica's Tourism Minister, comments: "We are absolutely thrilled that Costa Rica has been included within Lonely Planet's Best in Travel 2020. The country is currently going through one of its best moments thanks to sustainable programmes such as the National Decarbonisation Plan and the Integral Management of Tourism Destinations – so 2020 is one of the most exciting times to visit us".
The recognition of Costa Rica as one of the world's Top Ten Countries follows the recent Champions of the Earth award by the United Nations (UN). The United Nations Environment Programme (UNEP) recognised Costa Rica for its role in the protection of nature and its commitment to ambitious policies to combat climate change.
For more information about Costa Rica, please visit: www.visitcostarica.com/uk
About Costa Rica
Nestled between the Pacific Ocean and Caribbean Sea, in the heart of Central America, Costa Rica offers visitors an abundance of unique wildlife, landscapes and climates meaning a trip to this Central American country is anything but run of the mill. The country proudly shelters approximately 6.5% of the known biodiversity in the world and has become a global leader in sustainable practices. Visitors to Costa Rica enjoy a highly organised tourism infrastructure offering a broad terrain of activities and accommodations.
About Instituto Costarricense de Turismo (ICT)
Established in 1955, the Costa Rica Tourism Board (ICT), alongside its partners in the private sector, spearheads the vital task of regulating and promoting Costa Rica's extensive tourism offerings.
Follow and Share with Jetsettersblog.