Couples Save and Upgrade for honeymoons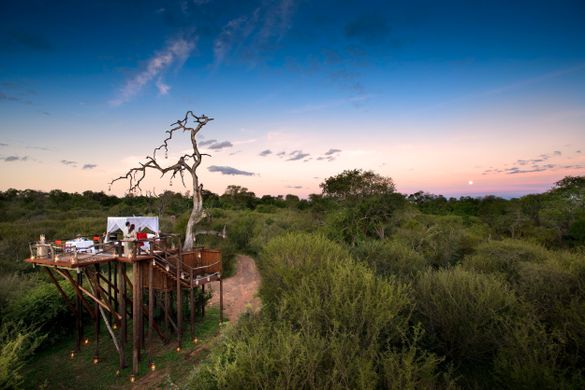 ---
The honeymoon isn't over as thousands of couples save and upgrade to make their trip of a lifetime bigger and better than ever
New honeymoon report from Kuoni reveals the latest honeymoon trends in light of Covid-19
Couples are booking their honeymoon further in advance than ever before
Average honeymoon booking value has jumped up by more than £500 to £8,247 for 2021
Rise in the "double honeymoon" as couples take short break plus a big long-haul trip
Maldives is number one honeymoon destination for 2021
Wedding and honeymoon plans have been thrown into disarray over the past six months as a result of the Covid-19 crisis, yet couples are more determined than ever to make their first trip after tying the knot a trip they will never forget.
In a new honeymoon report out today from worldwide travel specialist Kuoni, has seen a steady stream of bookings for 2021 which includes both re-bookings for cancelled honeymoons this year and new bookings from couples planning ahead.
Saving up and upgrading is a trend as couples pull out all the stops to make their honeymoon extra special with the average spend per honeymoon rising by £530 from £7,709 in 2019 to £8,247 for 2021, based on advance bookings so far.
There has been a double digit increase in couples taking two honeymoons, one short trip to places in in England, Scotland, Ireland, Italy or Greece immediately after their wedding ceremony with plans to take a bigger long-haul trip next year or the year after.
Honeymoons in UK and Ireland have also increased as travel restrictions this year continue, and Kuoni has even helped a couple due to honeymoon in the Maldives  this year change their trip for a luxury two-week road trip in Scotland.
The report reveals that with an extra year to save, couples are taking the opportunity to make their plans more special upgrading the flights or arranging a helicopter transfer rather than a car so they arrive in style, upgrading their accommodation to overwater pool villas or adding extra experiences such as hot air balloon flights.
Remote retreats away from the crowds, private pool villas and tented camps in Africa are all in demand.
The Maldives tops the dream honeymoon destination list for 2021 followed by Sri Lanka, Mauritius, Kenya and Tanzania, South Africa, Italy, Bali, Thailand, Greece and the Seychelles.     Despite travel restrictions for immediate travel,  couples are continuing to plan ahead.
Stacey Owens, one of Kuoni's honeymoon experts, said: "I've worked really closely with couples since the coronavirus crisis started to impact so many honeymoon plans over the summer. It's been rewarding to help couples reshape such a special trip at an emotional time for them.  They've had the huge disappointment that their wedding plans aren't going ahead and at times we've all been in tears.  We've pulled out all the stops to help couples with their plans.  The human touch has been welcomed."
The changing travel advice alongside the pandemic also means that couples are turning to trusted brands who promise flexibility in case anything needs to be changed before they go.
Video appointments for honeymoon planning are also in demand.   Since introducing honeymoon appointments by zoom in July, Kuoni has arranged hundreds of virtual meetings with couples who want to see and "meet" a travel expert and talk about their plans.
Derek Jones, CEO of Kuoni, said: "This has been an emotional time for a lot of couples and behind the scenes our team have moved mountains to help couples change their plans, recreating complex itineraries for new dates next year or even the year after.   We've helped change honeymoon plans for doctors, nurses and key workers and our flexible approach has been welcomed at a really stressful time."
A honeymoon is still the most important holiday of a couple's life and the signs are that despite the turmoil in travel, people are still determined to adapt their wedding and honeymoon plans within the guidelines so we've booked all sorts of last minute trips closer to home.  But there's no doubt that the romance of travel is alive and well and the lure of the wonders of the world is still as strong as it ever was."
What's trending:
Private pool villas
Secluded luxury away from the crowds
Private in-villa dining
Multi-destinations including adventure and beach
Saving and upgrading
The double honeymoon
Spa and health retreats
Luxury UK and Ireland honeymoons
African safaris with tended camps
Best-selling honeymoon destinations for 2021:
The Maldives
Sri Lanka
Mauritius
Kenya and Tanzania
South Africa
Italy
Bali
Thailand
Greece
Seychelles
Best-selling mini-moons based on bookings for 2020 and advance bookings for 2021:
Italy
Greece
Spain
England and Scotland
Ireland
The full report can be downloaded from the Kuoni press room https://www.kuoni.co.uk/press-room
Follow and Share with Jetsettersblog.