Discover Lesser-Known Lands in Sri Lanka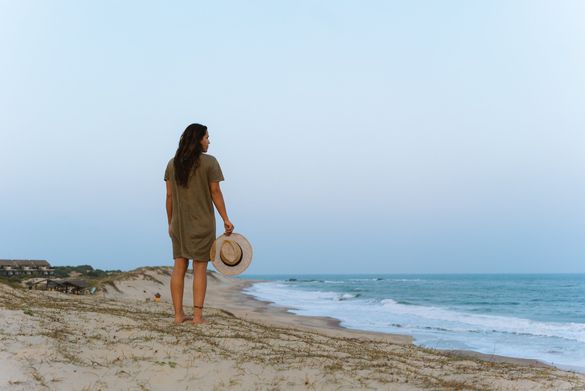 ---
A world of discovery awaits the intrepid traveller in the majestic Northern peninsula of Sri Lanka. Guests of the Jetwing Mahesa Bhawan (opening April 2020) can explore a range of hidden wonders, from Buddhist temples and ruins to an island inhabited by rare wild horses.
A trip to Sri Lanka's uncharted north is a passport to a largely unexplored land. It's an opportunity to escape the crowds, make memories that will last a lifetime – and take amazing photos that will challenge even the most well-travelled of your friends.
The Northern province endured decades of strife during Sri Lanka's civil war, but the beauty of the region is undiminished. The Jetwing Mahesa Bhawan house is a symbol of the North's regeneration after conflict: the 4-bedroom building was completely destroyed during the war but is now being restored by Jetwing. The house is a gateway to the lesser-known side of Sri Lanka, only a short boat ride away from the scenic islands of the North.
The view from any room at the main hotel is a sight to behold in itself, with tranquil lagoons separating the peninsular lands of Jaffna. A range of unique experiences are available as part of a visit to this historic region. Animal lovers will relish the opportunity to walk among wild horses on Delft Island, one of the most remote places in Sri Lanka. The Chundikulam Bird Sanctuary, a mostly unfrequented spot, will appeal to both seasoned and novice birdwatchers.
For history buffs, Jaffna Fort is a striking remnant of the North's colonial history, while the enchanting Kadurugoda Temple and Ruins are one of the last examples of Buddhist legacies in the area. Culture seekers will want to head for Nallur Kandasamy Kovil, an iconic emblem of Hinduism, and Jaffna Library, one of the North's most treasured and historic buildings.
In need of some downtime after all that exploration? There are few more picturesque places in which to relax than Casuarina Beach, named after its resident coastal trees.
New for 2020 are Jetwing Kandy and Jetwing Mahesa Bhawan in the little-known north of the island
Jetwing Hotels are one of the most respected and recognised tourist organisations in Sri Lanka. Jetwing offer unforgettable experiences in over 35 exceptional properties in some of the world's finest scenery, across mountains, coastlines and plains.
Jetwing have been historically committed to sustainable tourism, successfully implementing various eco-sensitive initiatives long before the world trend of sustainable tourism.
Follow and Share with Jetsettersblog.