Discover Relaxation in Myrtle Beach, South Carolina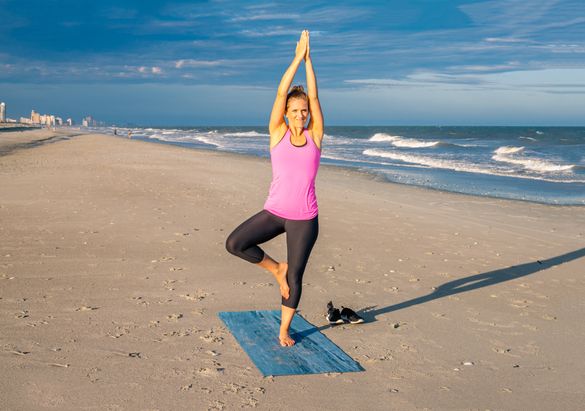 Myrtle Beach, S.C. – As 2019 comes to a close and the new year approaches, now is the time to find new adventures and take that much-anticipated getaway to clear your mind after a busy holiday season. With a wellness-inspired vacation, you can relax and start fresh for the year ahead. In Myrtle Beach, South Carolina, travelers looking for calming experiences can discover unique and budget-friendly wellness opportunities around every corner.
"In addition to our beautiful beaches and 60-miles of coastline, Myrtle Beach is home to an abundance of stress-free environments that are focused on the overall well-being and health of our guests," said Karen Riordan, president and CEO of Visit Myrtle Beach. "Travelers can nourish their mind, body and soul through various wellness experiences, ranging from relaxing spas to outdoor activities and unique restaurant offerings along the coast."
For travelers seeking to enhance their New Year's resolutions, plan for an unforgettable wellness getaway in Myrtle Beach. Whether alone or with a loved one by your side, explore these calming spas, outdoor attractions and oceanfront restaurants that will leave you feeling refreshed:
For available lodging and attraction deals this winter, click here: https://www.visitmyrtlebeach.com/hotels/deals/winter/
About Myrtle Beach, S.C.
Stretching from Little River to Pawleys Island and comprising 14 distinct communities, the Myrtle Beach area is home to 60 miles of sandy beaches, an assortment of entertainment and family attractions and world-class golf. Popularly known as the Grand Strand, the Myrtle Beach area presents the quintessential vacation experience peppered with plenty of Southern hospitality. For additional information on the Myrtle Beach area, visit www.visitmyrtlebeach.com or call (888) Myrtle-1.
Follow and Share with Jetsettersblog.