Discover Sri Lanka's Safari Side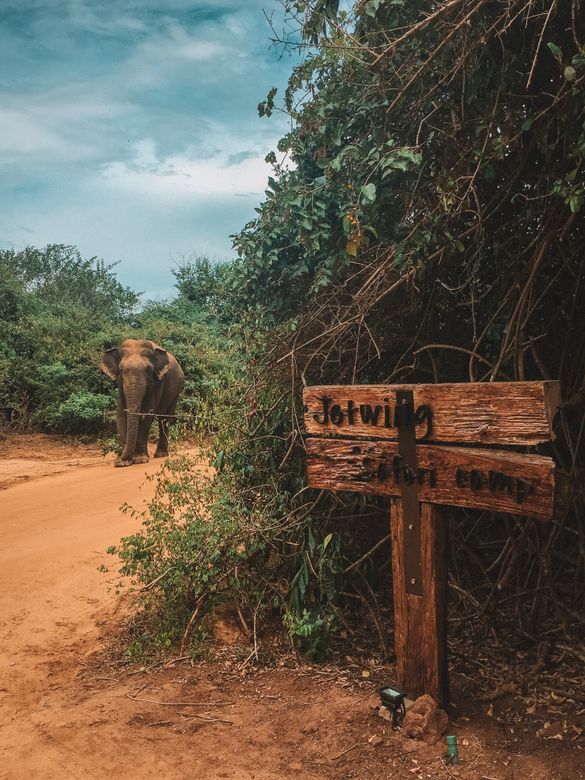 ---
Sri Lanka offers a unique – yet still relatively unknown – safari experience. USPs such as the highest concentration of leopards in the world combine with evocative historic sites and idyllic beach locations to eclipse more tourist-thronged African rivals.
Award-winning Sri Lanka specialists Jetwing Hotels offer luxurious getaways that are also gateways to the island's most famous National Parks at Yala and Kumana. Jetwing Safari Camp's luxury tented villas and the 5* bliss of Jetwing Yala are located by the Yala National Park, and the more secluded Kottukal Beach House by Jetwing (villa) and Jetwing Surf on the lesser known East Coast are situated in close proximity to the Lahugala, Gal Oya and Kumana National Parks. Wherever you stay, you'll find knowledgeable staff steeped in both the areas' wildlife and history.
Notably Jetwing's appreciation of nature extends to properties that are beacons of sustainability, with solar power installations providing a third of daily power consumption, biomass-powered stoves for catering, 100% waster water re-use, plus all hot water generated through renewable means.
Wild Nature Meets Island History
From roaming the exciting habitats of Yala National Park with on site "animal whisperer" Chamara to stepping back in time with archaeology specialist Thilani , Jetwing Yala and Jetwing Safari Camp offers a unique fusion of wildlife, wilderness and history for guests looking for something deeper than safari.
Stretching inland from a wild Indian Ocean shore at Sri Lanka's southern tip, Yala is one of the world's best places to spot leopards, elephants and sloth bears. Even the beach that fringes Jetwing Yala is a wildlife hotspot as the place where five different turtle species lay eggs and if you are lucky you might encounter 'Natta Kotta' – the resident Elephant that wanders happily between sleeping under the branches of his favourite tree to wandering in and out of the hotel– indeed he can sometimes be found in the hotel reception asking for room service!
Guests staying at Yala are also within easy striking distance of the ornithological mecca of  Bundala National Park, whose vast estuaries, salt marshes and dunes are home to around 200 different bird species and various local buddist temples that welcome outsiders in as old friends.
The South East region of Sri Lanka is also home to the Kumana National Park, centred around a vast mangrove swamp lake where you may spot the very rare black-necked stork, alongside pelicans,  spoonbills, white ibis, herons, egrets and little cormorants. Besides its prolific birdlife, Kumana is also home to elephants and leopards, while flora fans can admire kumbuk trees and the karan fern.
For further media information please contact Phoebe Oliver phoebe@oliverrelations.co.uk
Notes to editors
New for 2020 are Jetwing Kandy and Jetwing Mahesa Bhawan in the little-known north of the island
Jetwing Hotels are one of the most respected and recognised tourist organisations in Sri Lanka. Jetwing offer unforgettable experiences in over 35 exceptional properties in some of the world's finest scenery, across mountains, coastlines and plains.
Follow and Share with Jetsettersblog.