Dominica Kalinago Territory Experiences:
Welcome to the Kalinago Territory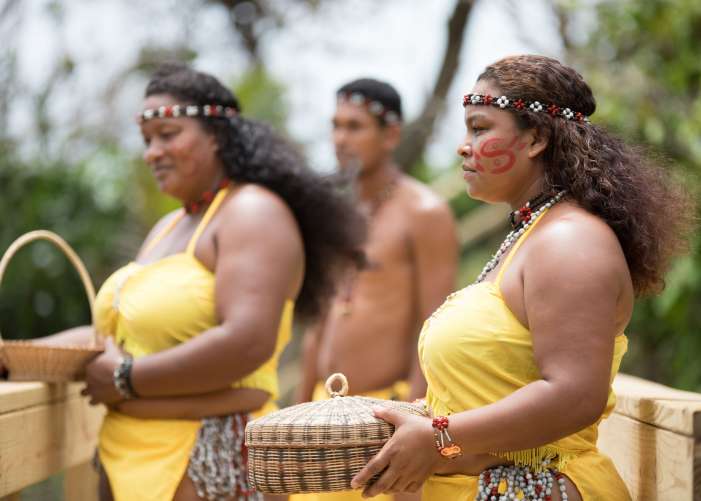 Experience the indigenous traditions and customs of the KALINAGO, surrounded by the stunning natural beauty of DOMINICA, the NATURE ISLAND.
The Kalinago Territoy is located on Dominica's beautiful east coast, stretching from Bataca in the north to Sineku in the south (see our Google map). Throughout the territory there are dozens of hamlets to explore, a rich cultural heritage to experience and many beautiful natural attractions to discover.
Traditional LIFEWAYS
Enjoy Kalinago culture first-hand through storytelling, song and dance, craft demonstration, canoe building, herbal preparations and traditional culinary activities. When you visit the Kalinago Territory you interact with Dominica's indigenous people.

Authentic HOME STAYS
A Kalinago Home Stay gives you a unique opportunity to appreciate the simple pleasures of the Kalinago people. Be part of the community – stay with a Kalinago family and learn ancient traditions, herbal remedies, cooking methods and much more.
Creative ART + WORK
Traditional art and craft production is at the heart of Kalinago life. Perfected and handed down through many generations, creative skills include basket weaving, pottery, calabash & wood carving.
Follow and Share with Jetsettersblog.