Drive the via Emilia from Home – the Italian Way!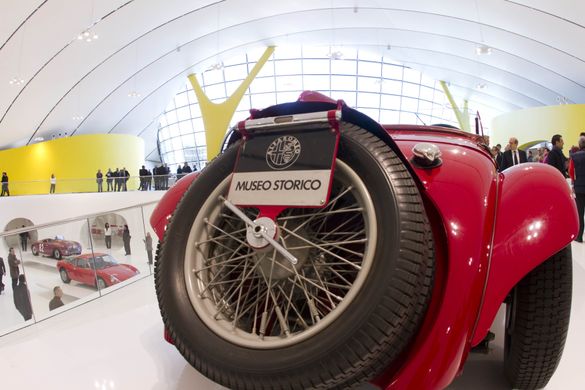 \
---
\The Italian region of Emilia Romagna has taken its 'Motor Valley' museums and its iconic Via Emilia online for everyone to enjoy while travelling outside the UK remains unadvisable. From the Lamborghini and Ducati museums to the ancient Roman road's must-see sights, all of us can now explore the best of Emilia-Romagna from the comfort of our own homes.
The passion for racing and motors runs through the veins in Emilia-Romagna. The northern Italian region is long regarded as the 'Motor Valley' due to its important contribution to Italy's motor industry and for being home to celebrated names such as Ferrari, Maserati, Lamborghini and Ducati.
Aiming at inspiring future travel to the region, Motor Valley's motor museums have 'opened' online and offer free virtual tours for everyone to experience their rich motor heritage:
Enzo Ferrari Museum in Modena – reopened its doors to visitors on 18 May as part of Italy's emergence from lockdown. Brits can get a preview through a virtual tour here
Ducati Museum in Borgo Panigale, Bologna – virtual tour here
The Lamborghini Museum MUDETEC in Sant'Agata, Bologna – virtual tour here
Emilia-Romagna's Motor Valley stretches out along the thousand-year-old Roman road that gives its name to an entire Italian region, the Via Emilia, covering 165 miles from Piacenza (west) to Rimini (east), on the Adriatic coast. Actually, some of the Motor Valley's most beautiful and desirable speedsters were tested and tuned on its hallowed tarmac, making it a must-visit region for all two- and four-wheel fans.
A road trip along the Via Emilia is one of the best ways to visit and make the most of the region when it is safe to do so – especially as the Via Emilia is described as a 'road less travelled' linking lesser-known Italian destinations.
Some of Via Emilia's most evocative views can now also be experienced from our homes in a video recently released online. Highlights include the peculiar, triangular Piazza Santo Stefano (Bologna), the impressive Vigoleno Castle (Piacenza), the Roman Tiberio Bridge (Rimini) and the medieval village of Brisighella (Ravenna), amongst many others.
Until travelling is again allowed, consumers can access a wide variety of online experiences to bring Emilia-Romagna home – including further virtual tours of places such as the UNESCO-listed Cathedral of Modena, a hiking trail along the St. Francis Way from Rimini to La Verna; and a Spotify playlist featuring songs from Bologna's singers and songwriters. Buon viaggio virtuale!
For further information on the region of Emilia Romagna, visit www.emiliaromagnaturismo.it/en.

Follow and Share with Jetsettersblog.