Early Bird Discount for Skyros Holistic Holiday in Greece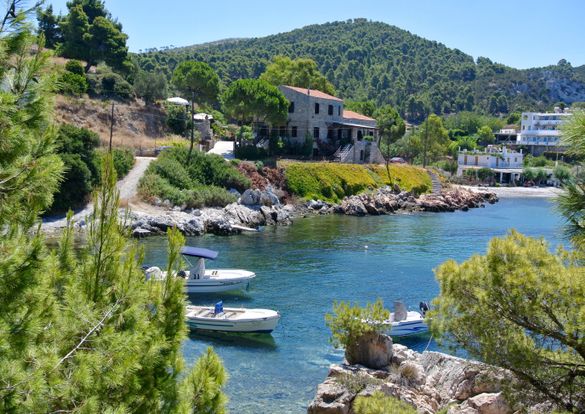 In the midst of lockdown and so many uncertainties, we're reading today that the UK's speedy vaccine rollout will open the door to Greek holidays. With this in mind, you might like to know the deadline for Skyros Early Bird Discount for Greece is coming up next Friday. See www.skyros.com.
* Book any 2021 SKYROS holistic holiday in Greece, pay in full by midnight Friday 12 February and qualify for £60 off a two-week holiday and £30 off a one-week holiday  *
The Early Bird is in addition to the Friends of Skyros discount if guests have been on any Skyros holiday including UK retreats.
This summer, Skyros is focusing on Atsitsa Bay on Skyros island where courses are held outdoors, in gardens surrounded by pine forest. This lends itself well to any social distancing or other precautions that may be needed. See https://www.skyros.com/holiday-locations/greece-atsitsa-bay/
Check out what's on in Atsitsa here. There's a huge variety of courses and activities available on every holiday – yoga, writing, art, kayaking, windsurfing, dance, singing and so much more.
Skyros has a 'no quibble' Covid-19 cancellation policy. This means that if Skyros has to cancel any holidays due to the pandemic, Skyros will offer to move holiday dates or refund in full. See frequently asked questions.
Book online here or email holidays@skyros.com with your requirements.
ENDS
SKYROS: the holiday you can take home with you.
Described by The Sunday Times as 'One of the World's Best Holidays', Skyros offers the independent traveller the holiday that opens the heart, expands the mind, recharges the body and uplifts the spirit. Skyros, established in 1979, was Europe's first ever course-based holiday centre and it remains the world leader in its field.
For more information call Skyros on +44 (0)1983 865566. See www.skyros.com.

Follow and Share with Jetsettersblog.