Eclipse Travel's new Close to Home adventures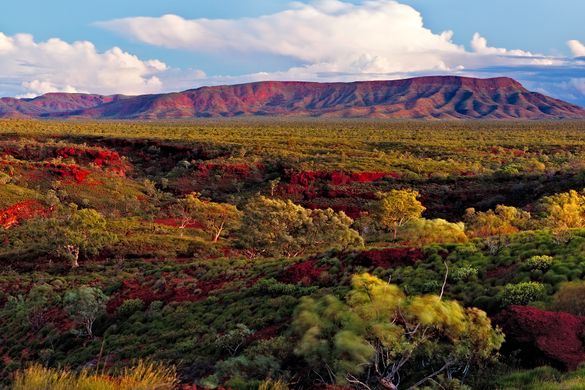 Take off with Eclipse Travel's new Close to Home adventures
Travel specialist Eclipse Travel has fuelled a range of new tours for take-off throughout Australia, New Zealand and the South Pacific.
The Close to Home range showcases the favourite destinations and experiences of the company's passionate and experienced staff.
With long-haul travel likely to remain off-limits for the remainder of 2020, Eclipse Travel director Matt McMillan said there had never been a better time to explore our own backyard.
"Clients have been asking for our staff picks for years and we have loved helping them," he said.
"We decided to launch a program that not only leverages the extensive knowledge of the Eclipse Travel team, but allows our clients to continue travelling with a company they know and trust."
The Close to Home adventures feature a range of tailor-made packages, small-group tours and small-ship expedition cruises throughout Australia, New Zealand and the South Pacific islands.
The entire Eclipse Travel team was involved in the selection and design of each experience, with a focus on curating a selection of adventures that Australians may not have considered before.
Travellers can choose to explore the wilderness of the Kimberley onboard a stylish cruise, trek through New Zealand's south island or immerse themselves in the incredible cultures of Papua New Guinea.
Additional adventures will be added in the coming months, with clients able to select multiple trips and destinations.
Mr McMillan said there was no doubt 2020 had been one of the most challenging for the tourism industry.
"We have used the travel standstill as an opportunity to diversify our offering and fast-track some of our longer term business plans," he said.
"We're excited for people to start exploring our wonderful country and those of our neighbours, while supporting local businesses."
Eclipse Travel has also introduced a new flexible booking policy, which allows clients to change their travel dates free of charge or transfer their deposit to another tour, for any COVID-19 related cancellation.
Details about the Close to Home range can be found at www.eclipsetravel.com.au/close-to-home.
Eclipse Travel specialises in creating in tailor-made Adventures of a Lifetime.
Follow and Share with Jetsettersblog.