Eden to Give Visitors a Passport to the World for Global Half-Term Event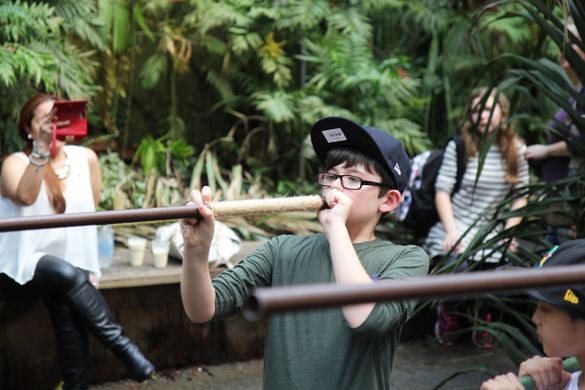 The Eden Project will be introducing its visitors to the wonders of the world, including an incredible animatronic polar bear, this half-term (February 16-24).
Passport to the World will take people on a global journey across the famous gardens. Eden's renowned storytellers will be spinning an arctic yarn in the arena, culminating in the chance to meet the lifelike polar bear.
The Mediterranean Biome will feature beautiful flamenco performances and workshops from dancer Claudia Caolin and guitarist Jaime Cantera, while the Rainforest Biome will be home to blowgun workshops. These weapons have traditionally been used for hunting by people in many different parts of the world.
Visitors will also have the chance to take part in a Rio de Janeiro-style carnival across the Eden site. Workshops to make instruments and carnival clothing and accessories will be taking place in the Mediterranean Biome before twice-daily carnival parades through the Eden site, culminating in a trip to the Rainforest Biome.
Each visitor will be issued with a "passport" so they can collect stamps at each activity, charting their progress around the world.
Imogen Penny, Eden's programme lead, said: "Eden is a global garden and Passport to the World will celebrate the beauty and uniqueness of different cultures and countries. From the icy tundra of the Arctic – complete with our amazing lifelike polar bear – to the majesty of Spanish flamenco, this is sure to be an unforgettable and eye-opening day out for everyone."
Passport to the World takes place between February 16 and 24 and all activities are included in standard Eden admission. For more information or to book tickets, see www.edenproject.com
Follow and Share with Jetsettersblog.