England's Football Frenzy Experiences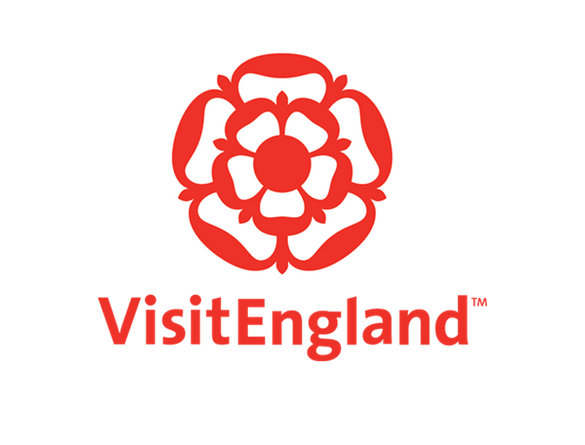 ---
England's football frenzy experiences
With UEFA EURO 2020 finally kicking off & England off to a winning start there's never been a better time to explore our football heritage and experiences. From a visit and pint at the birthplace of modern football, to stadium tours and of course the best places to catch a match and soak up the atmosphere, here's our roundup of great ways to join in on the football frenzy sweeping the nation right now.
Visitors are advised to always check individual websites and government guidance for the latest information. National restrictions are currently in place. Check out www.visitengland.com for the latest guidance on how to Escape the Everyday responsibly.
Visit the roots of English Football, Freemasons Arms, London (reopening 22 June)
Known as the spiritual home of the Football Association, The Freemasons Arms pub, built during the reign of Queen Victoria has a great place in history. It's here that the Football Association met in 1863 to thrash out the laws of modern football – a game now played in more than 200 countries across the globe. The pub celebrates its association with a collection of soccer memorabillia, as well as serving a great pint and pub grub.
www.freemasonsarmscoventgarden.co.uk/
The National Football Museum, Manchester
The National Football Museum has reopened with new exhibitions, new historic objects and gallery tours, to include The Euros, English Women's Football and an English Hall of Fame. The museum explores the game's origins, relives FA Cup fairy tales and illustrates how football is such an integral part of British culture. As well as housing the country's footballing crown jewels: the ball from the 1966 World Cup Final, Geoff Hurst's iconic shirt and the replica Jules Rimet Trophy. The museum also includes a host of fun interactive challenges, from penalty-taking and shot-stopping to match commentary.
NEW – The Euros – (opened 11 June 2021) photographic exhibition coincides with UEFA EURO 2020, focusing on Euro 96 which took place in England and saw the host country have a fantastic run only to lose in the semi-final to Germany on penalties. The exhibition will look at popular culture of the period when the Three Lions song reverberated around stadiums as football came home.
The English Football Hall of Fame (opened 27 May 2021). For almost two decades the National Football Museum's English Football Hall of Fame has celebrated the great and the good of the game. This is the first time the museum has put on a full-scale exhibition showcasing some of those who've made an outstanding contribution to football.
Pricing from £10.50 (16 – 65 year olds), £5.50 (5 – 15 year olds), concession prices available and free entry for residents of Manchester (must have proof).
www.nationalfootballmuseum.com
Take a team tour and discover a club's heritage and more…
A slice of history at Villa Park, Birmingham
Aston Villa has played its home games at Villa Park since 1897, a site which was once a Victorian amusement park developed in the former grounds of Aston Hall, a grand Jacobean stately home with gardens dating back to the mid-17th century. Alongside touring the stadium, this slice of history is just a short distance away.
Pricing £9.00 per person (16 year old+), children £3.00 (3 – 15 year olds)
www.birminghammuseums.org.uk/aston
Pricing from £15.00 per person (weekday tour)
www.avfc.co.uk/villa-park/stadium-tours/
An interactive journey at Molineux, Wolverhampton
Home of the Wolves (Wolverhampton Wanderers) since 1889, the stadium's interactive museum takes visitors on a journey through the early years of modern football, while stadium tours provide a behind-the-scenes peek into memorable moments from the club's history.
Pricing: £7.00 (Adults), £4.50 (Concessions), £18.00 (Family)
tickets.wolves.co.uk/en-GB/categories/museum
Stadium tours and a football themed hotel at Old Trafford, Manchester
The world famous club has called Old Trafford home since 1910. Visitors today can enjoy stadium and club tours of the magnificent grounds as well as unique match day experiences; you'll see the players' tunnel, walk next to the famous pitch and visit the dugouts. Outside the grounds grab a snap with the United Trinity statue, featuring Sir Bobby Charlton, George Best and Denis Law, three instrumental figures that helped United become England's first club side to win the European Cup in 1968. Why not make a night of it and stay at Hotel Football Old Trafford? The 133-room hotel offers unmatched views over Old Trafford. The brainchild of the Class of 92;  a world-renowned group of players including Gary Neville, Ryan Giggs, Paul Scholes, Nicky Butt and Philip Neville, the hotel offers a truly unique experience for all football fans.
Pricing: £83.00 per room, per night (midweek)
www.marriott.com/hotels/travel/mantx-hotel-football-old-trafford-a-tribute-portfolio-hotel/
Pricing midweek tour – £25.00 (Adult), £15.00 (Under 15), free for under 5. www.manutd.com/en/visit-old-trafford/museum-stadium-tours
Take your trophy picture, Manchester City Eithad Stadium, Manchester.
Pay a visit to the city's other famous club, Manchester City, take the full tour of the Etihad Stadium and have your picture taken with the Premier League Trophy!
Pricing from £25.00 (Adult), £15.00 (Under 18), free for under 5.
hospitality.mancity.com/tours/tours-landing-page
Delve into Liverpool's footballing fascination…
Liverpool is also home to a pair of clubs, Everton and Liverpool FC. The grounds are about one mile apart and both offer tours of their club grounds, providing an insight to their heritage and their football rivalry…
Goodison Park, Liverpool
Take a tour of Everton's club grounds and discover more about the blue half of the city. The club also offers the Legends Experience; visit some of the newly refurbished hospitality lounges, find out what goes on during a match day, see the directors box before heading into home and away changing rooms. You'll also have the chance to emerge from the tunnel to the sound of Z Cars and take a seat in the manager's chair in the home dug out.
Pricing: £15.00 (Adult 22years+), £10.00 (Young person -16-21), £5.00 (Junior – Under-16s).
www.evertonfc.com/tickets/stadium-tours
Liverpool FC, Liverpool
The Liverpool FC Story Museum delves into the Reds' illustrious past, with stadium tours providing an insight into Liverpool's renowned anthem, 'You'll Never Walk Alone'.
Pricing: £23.00 (Adult), £14.00 (Children under 16)
stadiumtours.liverpoolfc.com/tours#
London's biggest clubs
Tour the home of the finals and kick back at Wembley Park's Summer of Play, London
The iconic Wembley Stadium is a must for any football fan, playing host to the semi-finals and finals of the UEFA Euro 2020 championship. The stadium reopened in 2007, replacing the previous stadium which had stood at the site since 1923 hosting prestige events including the 1966 World Cup Final and the decider of Euro 1996. The grounds can hold an impressive 90,000 fans, making it Britain's largest sporting venue and second largest in Europe. Take a tour of the grounds and get behind the scenes exploring areas usually reserved for the biggest names in sport.  Plus this summer, visitors can enjoy a summer of free events around Wembley Park.
Pricing from £22.00 (adults) £15.00 (children under 15years)
wembleytours.com/stadiumtours/home.htm
wembleypark.com/summer-of-play/
Enjoy a VIP Legend experience at Arsenal Emirates Stadium, London
A behind-the-scenes tour of Arsenal grounds dive into the club's rich history, there's also the VIP Legend Experience; journey through the stadium with pitchside commentator Nigel Mitchell, offering dressing room tales and back room anecdotes. You'll get the chance to ask questions and spend one on one time with your hero whilst dining in the Stadium's elite Diamond Club.
Pricing: £295.00 per person – VIP Legend Experience.
arsenaldirect.arsenal.com/tour/tour-type/vip
Take on the new Dare Skywalk descent, Tottenham Hotspur, North London
Formed by a gang of schoolboys in the 1880s, the team have played on the same site ever since.  A new stadium opened on the site in 2019 and includes the Goal Line Bar, at 65 metres it's the longest bar in Europe!
After enjoying a stadium tour, those with a head for heights can gaze out over the capital on the Dare Skywalk, a chance to climb the stadium and look down on the pitch below.
NEW from 25th June, visitors will be able to finish their Skywalk with an exhilarating 42m controlled descent over the edge of the stadium, dropping from the top of the stadium to the South Podium below!
Pricing from £39.00 per person
experience.tottenhamhotspur.com/dare-skywalk-edge.htm
Tour the Chelsea FC Museum, South West London
Formed in 1905 in an upstairs room of the Rising Sun public house, now named the Butcher's Hook. Located in the shadow of Stamford Bridge, which was being built at the time, fans can tour the club's stadium and museum, which includes a raft of memorabilia, including a Champions League trophy.
Pricing for Stadium Tour and Museum – from £24.00 (Adult), £16.00 (Concession), £15.00 (Children), £70.00 (Family of four)
chelseafc.com/en/stamford-bridge/stadium-tours-and-museum
For more information on London events and fan zones during UEFA 2020 head to visitlondon.com/things-to-do/whats-on/sport/uefa-euro-london-guide
If you haven't managed to score a ticket for any of the games, then a pub match is always a great way to enjoy the buzz …. Here's our roundup of some of the best pubs to have a pint and be part of the action…
Dive Bar and Grill, Manchester
If you're a football fan looking to experience Manchester's famous Northern Quarter, stop off at Dive Bar and Grill. Named by Sky Sports and Carling as the city's top spot for live sports, 11 ultra-HD screens show matches of all kinds, allowing you to book a booth and be glued to the games. There is also a heated outdoor dining terrace and tempting steakhouse for a post-match meal.
The Cambridge Brewhouse, Cambridge
With their very own on-site microbrewery, a 'Locker Room' where you can watch the game on a massive screen, so order a pint of the finest on-site brewed beer, tasty pub grub and soak up the excitement of the big game, and the brewhouse is dog-friendly too!
The Bat and Ball, Stratford, London
As well as being a favourite location for table tennis and pool, The Bat and Ball is a top spot for catching exhilarating live sport in East London. With plenty of areas to hunker down and enjoy the game, future visitors can expect neon lights and lively crowds polishing off pizzas, alongside games of beer pong and private karaoke booths.
London Road Brew House, Southampton
Are you a sports fanatic with a penchant for craft beer? You can look forward to sampling the brews from the on-site microbrewery while catching live games at Southampton's London Road Brew House. Screens showing all the best matches and a delectable array of stone-baked sourdough pizzas to wash down the local beers.
The Common Room, Sheffield
Home to the world's oldest football club, Sheffield is a great location to enjoy live sport like a local. Located in the heart of the city, The Common Room has more than 50 TV screens across two storeys showing all things sport, from local footie favourites to snooker, wrestling and cricket.
Shark Club Gastro Bar, Newcastle
Shark Club Gastro Bar is just a stone's throw from Newcastle FC's St James' Park stadium (which is worth a visit for its exhilarating stadium rooftop tour) and provides a great setting for pre and post-match pints, as well as for watching televised games.
www.nufc.co.uk/stadium/stadium-tours/rooftop-tour/

For further press information please contact the VisitEngland PR team:
Louise Ferrall / Claire Keenan / Patrycja Woda
Email: vepr@visitengland.org or visit media.visitengland.com    www.visitengland.com
Follow and Share with Jetsettersblog.