Explore's New Trips to the Hottest Destinations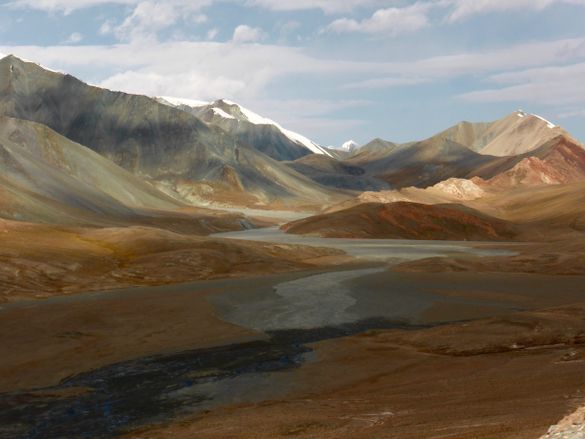 ---
Adventure travel specialist Explore has announced 39 exciting new trips to destinations near and far. The Explore team has designed something to suit every type of traveller, from families through to intrepid hikers or more relaxed holidaymakers looking to explore new destinations. Cycle along the silk road in Georgia, be the first of your friends to visit Moldova, (Europe's least visited country) or take a hike and admire the unspoilt beauty of the Azores.
Turkey
Turkey is back on the hotlist this year, with bookings having doubled in the last 12 months and three new trips launching for 2019. The new eight-day Highlights of Turkey itinerary is the perfect trip for first-time travellers looking to discover the contrasts, cuisine and captivating culture of this vast country. Explore the former capital city of Istanbul, the world-renowned ancient Greco-Roman sites of Ephesus and Troy, and relax in the riverside resort of Dalyan on the Turquoise Coast.
Prices for Highlights of Turkey 2019 start from £885 per person including flights, internal transfers, seven nights' accommodation, seven breakfasts and one dinner.
The new Active Turkey itinerary offers an opportunity to explore the Mediterranean coastline, charming villages and impressive mountains. Walk and cycle in the foothills of the Taurus Mountains, canoe from ancient Xanthos to Patara Beach, wake up early to sea kayak in Kekova Bay and see the sunken city ahead of the crowds, and snorkel on a traditional gulet boat trip. Sample delicious Turkish delicacies along the way, and cool off in the clear blue waters of the Turquoise Coast.
Prices for Active Turkey start from £699 per person including flights, internal transfers, seven nights' accommodation, seven breakfasts, four lunches and two dinners.
Central Asia – 'The Stans'
Cental Asia has continued to prove popular, with Uzbekistan and Kyrgyzstan seeing increased interest and Explore's new-for-2018 Kazakhstan trip – timed to coincide with a rocket launch – selling out. For 2019, Explore is offering the opportunity for a true adventure Along the Pamir Highway, the 1,250 km road connecting the ancient trading cities of Dushanbe and Osh. Starting in Tajikistan and traversing the Tien Shan range, across wild Kygryz meadows to the cosmopolitan Kazkah city of Almaty. This is a journey of ever-changing scenery, high mountain passes, raging rivers, isolated villages and hardy peoples for adventurous travellers. Prices for the 19-day Along the Pamir Highway start from £4679 per person including flights, internal transfers, 18 nights' accommodation, 18 breakfasts, 15 lunches and 12 dinners are included.
Georgia
Characterised by its landscapes of snow-capped mountains, deep gorges and medieval villages, Georgia has proven popular with walkers following the launch of Explore's Hiking in Caucasus itinerary last year. In 2019, cyclists will also be able to ride to ancient Silk Road cave towns, past castles and into the wine producing region of Kakheti. Travelling by bus and bike, discover a proud and welcoming people emerging from the shadows of the Soviet Bloc and experience Georgian hospitality with a hosted lunch, visits to local farms, vineyards and delicious traditional homecooked food in guesthouses.
Prices for the 10 day Cycling in Georgia itinerary start from £1635 per person including flights, internal transfers, 9 nights' accommodation, 9 breakfasts, 6 lunches and 3 dinners are also included.
Moldova
Currently the 'least-visited country in Europe' according to Travelers Digest, Explore's new Moldova Short Break gives travellers an opportunity to get a taste of this unique destination. Start by exploring the capital city of Chisinau as well as Tiraspol, the capital of the breakaway territory of Trans-Dniester, harking back to the days of the USSR. The Moldovan countryside offers a stark contrast, with dramatic gorges, rock-carved monasteries and a chance to taste Moldovan wine, Kvint brandy and traditional hearty Moldovan cuisine. Prices for the five-day Moldova Short Break itinerary start from £880 per person including flights, internal transfers, 4 nights' standard hotel, 4 breakfasts and 3 dinners.
The Azores
These unspoilt mid-Atlantic islands are full of surprises, from volcanoes and geothermal lakes to a tea plantation. Explore has launched three new self-guided walking holidays including the comprehensive Three Islands option. Walkers will discover three of the nine volcanic islands including the so-called Hawaii of the Atlantic: Sao Miguel, the largest of the Azores archipelago and home to a great variety of landscapes including woods, vast pastures, rainforest and volcanoes. This 15-day itinerary offers a series of easy and moderate grade walks, discovering crater lakes, thermal springs, deep gorges and craggy coastlines, with opportunities to take boat trips in search of whales and to spend time in picturesque fishing villages. Prices for the 15-day Self-Guided Walking in the Azores: Three Islands itinerary start from £1425 per person including 14 nights standard hotel, 14 breakfasts and 3 lunches.
South Korea
The successful winter Olympics hosted in South Korea in early 2018 has sparked increased interest in this beautiful, historical nation. The new Cycle South Korea trip combines the mainland with the little-known island of Jeju – home to the Hallasan volcano and large stone statues, or Harubangs thought to represent ancient Gods. On the mainland, explore the historical temples and ponds of Gyeongju, ride the attractive modern corniche at Pohang, and enjoy the long coastlines and sleepy fishing villages of the East coast before reaching the thriving capital of Seoul. Prices for the 11-day Cycle South Korea trip start from £3199 including flights, internal transfers, 10 nights' standard hotel.10 breakfasts and 3 dinners are included.
Explore.co.uk/01252 883 409
Follow and Share with Jetsettersblog.