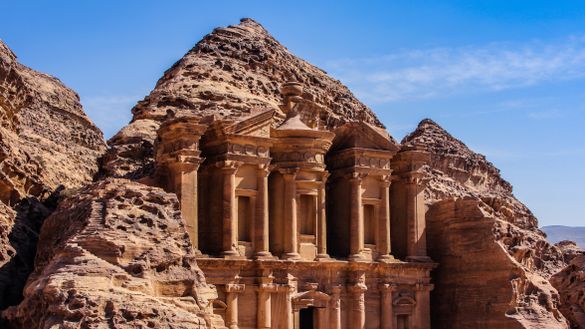 ---
Across Exodus Travels' varied portfolio of guided small group adventures, there are plenty of opportunities for travellers to go somewhere out of the ordinary, learn a new skill, experience a different way of living and escape the everyday. What's more, as well as enriching the lives of those who travel, the tour operator firmly believes the experience should improve life for the people and places visited too.
Here are Exodus Travels' top four trips to take with an added 'feel good factor'.
VISIT SUSTAINABLE COSTA RICA
Feel good factor: Explore biological diversity and support local communities 
Set to become carbon neutral in 2020, Costa Rica is one of Lonely Planet's top ten countries to visit this year. The country is known as a pioneer for sustainability with 90% of its energy coming from renewable sources. Corcovado National Park is one of the most biologically diverse places on earth containing 2.5% of the planet's biodiversity in only 0.001% of its surface area. Travellers to Costa Rica can be assured that their visit will have as minimal environmental impact as possible and that thriving ecotourism projects will support local communities through employment and income generation.
Exodus Travels (02031 312 785 exodus.co.uk) has a 16-day escorted Costa Rica's Coastal Secrets trip from £3,549 per person, including international flights.
DISCOVER TRANQUILITY IN JORDAN
Feel good factor: Sleep under the stars in a desert camp
Trying something new is a popular resolution and this Exodus Travels tour of Jordan gives travellers the opportunity to get away from it all with a night under the stars in the desert of Wadi Rum. The desert skies are unpolluted by light so the stargazing is mesmerising and the lack of any noise gives a sense true remoteness and peace. For a chance to experience weightlessness, a night is also spent at the Dead Sea to float in the thick saline waters.
Exodus Travels (02031 312 785 exodus.co.uk) has a 12-day escorted Hidden Treasures of Jordan trip from £1,949 per person, including international flights.
SPIRITUALITY IN THE HIMALAYA
Feel good factor: A spiritual journey to the base of the world's highest mountain
Budding adventurers can take on a new challenge and breathe in the fresh mountain air of the Himalaya with Exodus Travels' trek to Everest Base Camp. The 12-day trek takes travellers on a spiritual journey passing Buddhist prayer flags fluttering in the wind and mani stones lining the trails. As well as reaching Base Camp, there is the opportunity to climb Kala Pattar (5545m) for a magnificent view of the world's highest mountain.
Exodus Travels (02031 312 785 exodus.co.uk) has a 17-day escorted Everest Base Camp Trek is from £2,549 per person, including international flights.
REINVIGORATING WALKING IN PORTUGAL
Feel good factor: Re-energise, refresh and reset walking one of Europe's most beautiful coasts
Atlantic winds, rugged coastal scenery and a wild natural landscape contribute to making this walking holiday truly reinvigorating. This remote south west corner of Europe offers some of the continent's best-preserved coastlines. Rota Vicentina, one of Portugal's most pristine walking trails, follows wild and unspoiled beaches, towering cliffs and remote whitewashed villages.
Exodus Travels (02031 312 785 exodus.co.uk) has an eight-day escorted Walking Portugal's Coast and Beaches holiday from £1,149 per person, including international flights.
For further information on Exodus Travels visit: www.exodus.co.uk
For press information and enquiries please contact Jules Ugo / Georgina Oakley / Katie Cosstick / Chloe Shepherd / Amber Martin at LOTUS on 0207 953 7470 / exodustravels@wearelotus.co.uk
About Exodus Travels:
For over 45 years, Exodus Travels has been leading the way when it comes to adventure travel. With an emphasis on responsible and experience-led travel, Exodus offers a diverse range of over 450 itineraries across 100 countries, from 'Walking in the Amalfi Coast' to trekking to Everest Basecamp.
Tours include small-group guided adventures (maximum 16 travellers) as well as tailor-made itineraries, with every trip offering culturally rich experiences, allowing customers to discover the essence of every destination.
Exodus Travels is an award-winning tour operator, receiving the accolade of National Geographic Traveller's Best Small-Medium Tour Operator for 2019 and has received Which? Recommended status for four years running. This year, Exodus Travels was also voted Best Activity/Sports Holiday Company at the British Travel Awards; awarded Bronze for Best Escorted Adventure Holiday Company; Best Holiday Company to Sub-Saharan Africa and Best safari in Africa, alongside its Costa Rica guide who won the Best Conservation Guide 2019 by Wanderlust. www.exodus.co.uk
Follow and Share with Jetsettersblog.