Find Your Perfect Learning Holiday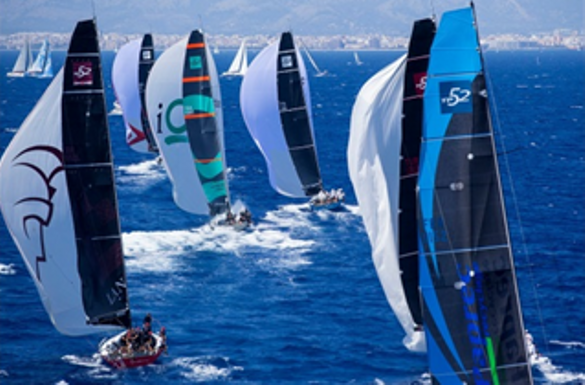 ---
Spanish and Sailing in Palma, Mallorca
Begin your Spanish speaking journey on the tides of the Mediterranean coast of Palma, and experience a far from typical learning holiday. International House Palma and one of Mallorca's most prestigious sailing schools, El Arenal Sailing Club, offer the opportunity to combine intensive language lessons with exhilarating sailing courses. The two week course includes 10 four hour language classes, and 30 hours group sailing.
Prices start from £885pp for two weeks including language and sailing courses excluding accommodation. For an additional €260 per week, stay in an individual room in self-catered accommodation alongside fellow students.https://www.ihes.com/pal/spanish_sailing.html
Skiing made easy in Andorra
Andorra, 'the country of the Pyrenees' is the perfect location for anyone looking to learn a new and exhilarating sport. Skiing is not for the faint hearted, but the diversity of slopes in Andorra provides a ski trail for everyone, from novice skiers to snow sport enthusiasts. For those hitting the slopes for the first time, they can take advantage of Crystal Ski Holidays' packages for beginners. Taught in a group setting in order to learn with ease and support as you advance up the slopes, the relaxed Pyrenean mountain culture is ideal for those looking to learn a new skill and enjoy the snowy landscapes.
From £880pp for seven nights including accommodation, and flights departing from London Gatwick. Packages include 5 days First-Time group Ski tuition including, Skis and Boots and Lift Passes for 6 days.https://www.crystalski.co.uk/ski-resorts/andorra-ski-holidays/  
Release your inner Zen Warrior in Guernsey
With miles of picturesque coastlines and luscious green landscapes to calm the mind, Guernsey stands as the epitome of relaxation. From the 16th – 18th March 2018, the Zen Warrior Retreat returns to Guernsey with a weekend of masterclasses by international fitness and martial arts guru, Sensei Beko Kaygee, and local yoga company PowerYoga Guernsey. Practice the holistic form of Chi Kung (Qigong), passed on from generations in China, or experience Budokon yoga basics, the traditional combination of traditional Hatha Yoga, mixed martial arts, calisthenics and meditation. Take a moment out of your chaotic daily life to find peace and tranquillity on the English coastline, with a world class yoga Sensei.
For more information visit: https://poweryogaguernsey.com/program/zen-warrior-2/ 
Guernsey is less than an hour's flight from the UK. Aurigny offers return flights on the weekend of the retreat from £158, departing London Gatwick. www.aurigny.com
Learn Art and Spanish in Spain's most artistic city
Madrid has rightfully positioned itself as the cultural epicentre of Spanish bohemian life, bursting with artistic surprises at every corner. Those looking to immerse themselves in Spanish culture to learn the language and share in the local love for art, AIL Madrid courses are the ideal fit. The Spanish and Art Course offer 20 intensive Spanish lessons per week, 8 art classes per week and optional 10 afternoon activities. Free afternoons can be used to explore the famed 'Golden Triangle of Art,' which includes the Prado, Reina Sofía and Thyssen-Bornemisza museums. Stay near these world renowned sites at the Only YOU Hotel Atocha, a property that reflects the creative nature of Spain's capital city.
Spanish and Art courses start from €295 per week or €2.124 for 8 weeks, including equipment and two separate certificates, one for Spanish learning and a second for artistic achievement. For more information visit:  https://www.ailmadrid.com
Double rooms at Only YOU Hotel Atocha start from €125 per night. For more information or to book, visitwww.onlyyouhotels.com/hotel-atocha/ or call 0034 910 052 222 
Follow and Share with Jetsettersblog.