First "Safe airport from Covid-19" airport, a new hotel on the Rhine
With the advent of autumn comes new hope for the time ahead – hope that we will soon be able to welcome international guests with our arms wide open. Until then, let's dream on! However, when the time comes,
FrankfurtRhineMain region
 is a great way to start any trip to Europe. TÜV Hessen, the technical inspection services association of the state of Hesse, recently awarded Frankfurt International Airport the "Safe from Covid-19" quality seal, the first German airport to receive it. Read more about this and the brand-new visitor center at the airport. This press release will also tell you all about a new hotel on the Rhine, the latest exhibitions, intense flavors due to volcanic soils, and highlights, virtual offers and detailed travel suggestions in this unique area in Germany. Let your readers know about all these opportunities when travel is again permitted, and let them dream their way right to the heart of Germany!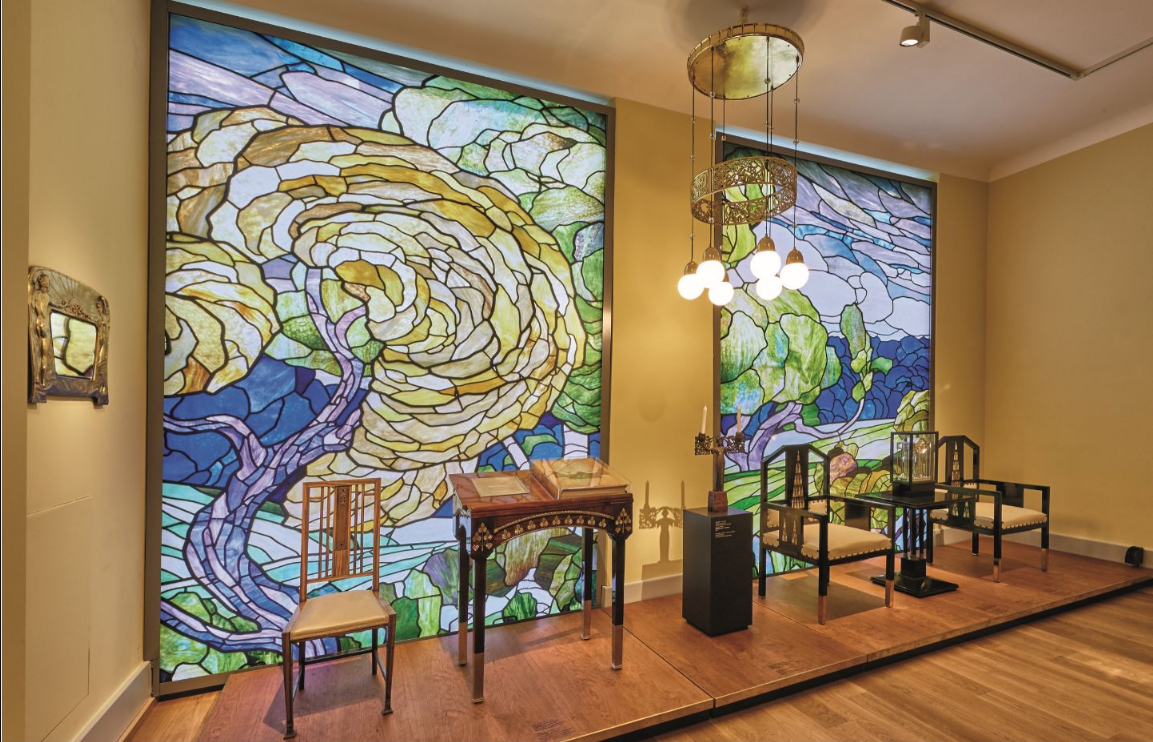 The first official "Safe from Covid-19" airport in Germany
Frankfurt International Airport is one of the major gateways to Germany and all of Europe. The importance of this airport for international travel is undisputed. We are proud to announce that Frankfurt International Airport is the very first German airport to receive the "Safe from Covid-19" quality seal from TÜV Hessen, the technical inspection services association of the state of Hesse, which is valid for six months. This means that the airport has rigorously implemented government guidelines for safe travel (safety and hygiene guidelines) and passed all official tests and checks conducted by the association. It has its own medical center and special Covid-19 testing stations, and will be opening a brand new visitor center in Terminal 1 (between areas B and C) at the end of the year. Read more about the latest developments at Frankfurt International Airport here.
Frankfurt awarded quality seal for accessible travel
Frankfurt is the first city in the Hessen region and only the fifth in Germany to receive the all-important "Travel for All" quality seal for accessible travel. More than 20 tourist facilities (hotels, museums, restaurants and more) have been verified as excellent facilities for disabled visitors. This has been a major project for the city over many years, and will continue to be central when it comes to future developments. The "Barrier-free Frankfurt" brochure contains important information about accessible tourist amenities, including details like door width, the location of public toilets for wheelchair users and so on. The brochure is available for download here.
The Sound of Disney – a new exhibition in Frankfurt
Wallow in childhood memories of great animations, particularly those of Walt Disney, that will take you back to magical times. "The Sound of Disney", a special exhibition at the DFF (the Deutsches Filminstitut & Filmmuseum, an international film heritage organization) revolves around the sounds of classic Disney animated films between 1928 and 1967. Walt Disney (1901–1966) was a perfectionist. His masterpieces produced while he was still alive include Snow White and the Seven Dwarfs (US 1937) and The Jungle Book (US 1967). Not only is he renowned for these and the invention of Mickey Mouse, but also for his unique fusion of sound and film. The exhibition, which opened on August 7 and can be visited until January 10, 2021, highlights this, providing an interactive experience that makes the meaning of voice, music and sound in animated films understandable to everyone. It delivers a cross section of the artistic work of Walt Disney's studio, inviting you to reminisce and "Forget about your worries and your strife".
The Jewish Museum Frankfurt is reopening
It is near impossible to visit Frankfurt and not stumble upon a museum, the city being one of the major museum locations in Germany. The Jewish Museum, a veritable jewel in Frankfurt's crown, has been refurbished and is now approaching its reopening on October 21, 2020. "Frankfurt's Jewish history since 1800", a new permanent exhibition opening in the Rothschild-Palais, a historic residential house, is spread over an area of approximately 1,500 square meters on three floors. Each floor will present a different perspective of Jewish history and culture. The location is well chosen: Frankfurt is one of the centers of Jewish culture in Europe. The exhibition recounts how Jews influenced the city's cultural, economic and social development, and also focuses on Jewish experiences of discrimination and violence, featuring Anne Frank and displaying family artifacts and documents for the first time. This interactive museum is a must when visiting Frankfurt.
Papa Rhein – a new hotel and spa in Bingen am Rhein
What could be more romantic than visiting a city that sprawls along the Rhine, one of the longest rivers in Central and Western Europe? Regarded as the gateway to the "Upper Middle Rhine Valley" UNESCO World Heritage Site, Bingen is situated at the intersection of four winegrowing areas. The Papa Rhein, a hotel that had its soft opening on July 31 and will have its much-awaited grand opening on September 15, presents a whole new take on accommodation: The rooms are inspired by the Rhine, river life and ports, and the history of the Middle Rhine Valley; range from a cozy bunk to amazing suites; and boast views of the river, the surrounding vineyards and the nearby "Niederwalddenkmal", a monument commemorating the founding of the German Empire following the Franco-Prussian War. There's nothing better than relaxing in the spa or watching a spectacular sunset from the rooftop lounge. But the Papa Rhein offers much more, so be sure to visit its website (German only).
Exceptional flavors in the Vogelsberg
Who would have thought that anything growing in the volcanic soils of the Vogelsberg in Central Hesse could have more intense and tangy flavors! This is all due to the erosion of basalt. The first season of "Der Vulkan kocht" (literally: the volcano cooks), a new culinary experience based on regional specialties including game, lamb, potatoes and apples, runs from September 1 to November 8, 2020. The second season, which features strawberries, lamb and trout, is planned for spring 2021. It will be exciting to see what the 17 participating catering establishments will create from the seasonal, sustainable, regional and animal-friendly products. What we do know is that it will be an unforgettable and highly enjoyable experience. To read more about the event in the Vogelsberg region, be sure to visit its website (German only).
The best of art nouveau at Museum Wiesbaden
The beautiful city of Wiesbaden lies on the banks of the Rhine and borders the famous Rheingau region. Museum Wiesbaden, an art and natural history museum, has been home to one of the most significant European private collections of art nouveau and symbolism since June 29, 2019. The Ferdinand Wolfgang Neess collection was donated to the museum on March 23, 2017, transforming it into one of the most important centers for art nouveau in Germany. The international collection comprises some 700 German, French and Austrian works of art including furniture, glass, ceramics, lamps and paintings of exceptional quality, attracting both history lovers and people who would like to simply broaden their horizons. If you would like to find out what else you could do in this city and all it has to offer, click here to watch "That's why we love it" and, perhaps, fall in love with Wiesbaden yourself.
The current coronavirus situation and traveling safely in Germany
We have put together a few sources for you to keep updated on the current coronavirus situation in Germany and how to travel as safely as possible. The latest updates on the COVID-19 pandemic in Germany, include daily reports and recommendations, are available on the Robert Koch Institute website. To read more about how Frankfurt International Airport is dealing with the pandemic and what to consider when flying, please click here to visit the airport's website. Exploring the region by train is easy and practical: Please visit the Deutsche Bahn website for more information and guidelines for safe rail travel.
Did you miss our previous press release about virtual offers in the FrankfurtRhineMain region? Don't worry. You can access our latest press releases, pictures and further information about the FrankfurtRhineMain region in our online press room. Click here to visit our press room. Don't hesitate to get in touch with us with inquiries or for more information. We will be happy to help you!
P
Follow and Share with Jetsettersblog.