FRANCE – What's New in 2021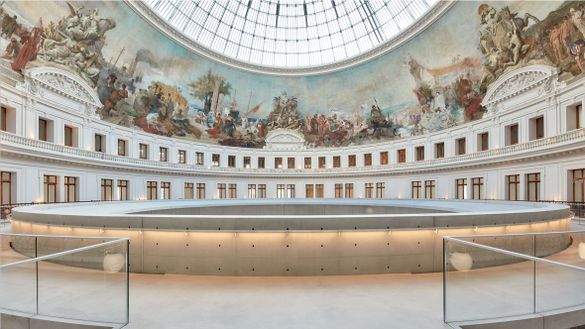 ---
With a new year just around the corner, we have donned the positivity hats and are looking forward to a year with a bumper crop of openings – mainly due to the many events and openings that had to be postponed from earlier this year.
An exciting range of accommodation, museums and exhibitions, shopping outlets, sporting events and facilities, tourism initiatives and anniversaries will set the tone for France in the coming 12 months.
Click here to download the full press release 2020 – 2021.
Please note that due to the pandemic, dates are subject to change and events may need to be cancelled or postponed. All information listed here is correct at the time of publication, but we advise you to check with the individual destinations or venues for the latest updates going forward. If you have any questions, feel free to drop us a line at pressoffice.uk@atout-france.fr
Many thanks!
Take care and all the best from the Atout France Press Team
————————————————-
ALL NEWS AT A GLANCE
What have we missed in 2020?
January – The Dragon of Calais, a new addition to La Machine Company
10 June – The Bassins de Lumières opens in Bordeaux
14 June – Four-star hotel Les Quais de Lutèce opens at Parc Astérix
18 June – The world's largest urban farm opens in Versailles, Paris
September 2020 – September 2021 – Lille: 2020 World Design Capital
1 October – The Palais Galliera fashion museum in Paris reopens
8 November – The 9th Vendée Globe sets sail from Les Sables-d'Olonne
19 December – A new modern art museum opens at Fontevraud Abbey
December (TBC) – Narbo Via, a new antiques museum, opens in Narbonne
What's new for 2021?
23 January – Collection Pinault Paris, Bourse de Commerce, opens
January – The 9th Vendée Globe returns to Les Sables-d'Olonne
6 February – Fondation Pernod Ricard, a cultural site, opens in Paris
February – Department store La Samaritaine reopens
February – Opening of Airelles Château de Versailles, Le Grand Contrôle
March – Les Franciscaines, cultural venue in a former convent in Deauville
13 April – Hotel de la Marine opens in Paris
28 April – 22 August – The Saint-Etienne International Design Biennal
April – DinoPlagne, a site containing dinosaur footprints, opens in Ain
5 May – 18 October – Jeff Koons at MuCEM, Marseille
Spring – The Marcel Proust museum opens in Cabourg
Spring – France's first underwater museum opens in Marseille
Spring – The Gehry Tower opens at Fondation Luma, Arles
Spring – Reopening of Hotel du Palais Biarritz
Spring – Domaines de Fontenille hotel opens west of Paris
Spring – The first Aloft hotel in France opens in Dijon
Spring – Oceana Lumina – Enchanted nocturnal show in Rochefort
17–20 June – The Bordeaux Wine Festival
26-27 June – Nature is Bike: France's first ever gravel bike festival
June – The British Normandy Memorial is unveiled in Normandy
June – The Paris Food Forum
9–25 July – 60th anniversary of the Jazz a Juan Festival, Juan-les-Pins
6–15 August – 50th anniversary of Festival Interceltique de Lorient
Summer – The first Soho House hotel in France opens in Paris
18 September – 3 October – 'The Arc de Triomphe, Wrapped' by Christo
2021 – 30th anniversary of Nausicaa Sea Life Centre
2021 – 200th anniversary of the birth of writer Gustave Flaubert
2021 – Food Society, the largest food hall in Europe, opens in Paris
2021 – The Chanel Métiers d'Art Workshop in Paris
2021 – A temporary Grand Palais opens on the Champs de Mars, Paris
2021 – Mob House Paris Les Puces, a new urban residence by Starck
2021 – France's first Bulgari Hotel opens in Paris
2021 – The Cheval Blanc hotel opens in La Samaritaine, Paris
2021 – Maison Heler by Starck opens in Metz
Follow and Share with Jetsettersblog.