G Adventures Help Travellers Avoid the Crowds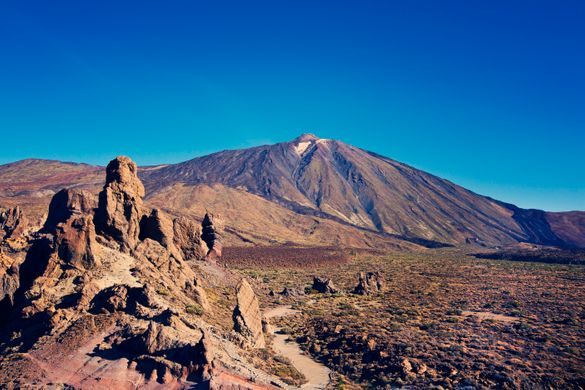 ---
Following the announcement from the British Government today that double vaccinated travellers returning to England from an amber list destination will no longer need to quarantine, G Adventures is offering great savings of up to 25% to travellers looking to avoid the tourist crowds while enjoying a long-awaited adventure in the coming months.
The sale, which will run up to 31 July 2021 and includes over 90 tours, will feature trips focused on more local and active experiences, away from the tourist hotspots in destinations such as Spain, Italy, Greece and the United States. Travellers will be able to pick from G Adventures' new collection of active European tours, which are designed to challenge the misconceptions around some of Europe's most loved destinations, showing a more remote, local and active side to destinations such as Crete and The Canary Islands. Hiking lovers who want something a little further afield can explore the best of Utah's national parks while those wanting a more relaxed vibe can opt for sailing adventures in Greece or a local living experience in Italy, where the group will bed down with a local family in the hills of Tuscany to enjoy great food, wine and countryside.
Tours will also be subject to G Adventures' updated 'Book with Confidence' policy, which now enables travellers to cancel and rebook their trip up to 14 days before departure, which is one of the most flexible cancellation policies in the industry**.
G Adventures managing director, Brian Young, welcomes the new changes in regulations and encourages travellers to book sooner rather than later.
"Today's announcement is a hugely positive step in helping to get travel up and running again and to provide double-vaccinated travellers the confidence to book a much-deserved break. But pent up demand and shorter summer season means that many popular spots will be busier than ever, which is why we're offering travellers the opportunity to escape the crowds and explore a lesser-seen side of these destinations, all at a great price. But with availability expected to sell out quickly and the discounts ending on 31st July, travellers need to act fast to get their adventures locked in," Young says.
Tours included in the sale, which England-based travellers can enter without quarantine include:
Hiking Ibiza – This six-day hiking tour shows travellers the natural side of 'the white isle' while hiking the rugged coastline and forests of the island's north and western regions. Ideal for those wanting to tap into the island's quieter, more bohemian side, this trip is perfect on its own or added on after a few days enjoying the famous music scene. Price from £577 per person* (usually £679) for departures in October 2021.
Hiking Utah's Big 5 – The ultimate US hiking trip! Utah is home to five of America's most compelling national parks. This nine-day tour will take travellers through Utah's Big 5, as they're affectionately called, with incredible experiences in each. Travellers will boulder over rocks to reach pinnacle views in Arches National Park, discover prehistoric petroglyphs, take a dip in waterfalls that end in a natural swimming pool and scale the side of a cliff at Angels Landing. Price from £1062 (usually £1,249) per person* for departures in July and August 2021.
Walk the Camino de Santiago – Plus – While many travellers flock to packed beaches and busy resorts, this eight day trip takes travellers on a remote journey through tiny rustic villages, flowering meadows and lush valleys as they hike along the last 100km of one of the most iconic pilgrimage routes in the world. As part of the new 'Travel with Confidence Plus collection', this trip will offer extra physical distancing to travellers with private transportation, 50% off solo rooms and smaller group sizes of maximum 12 people. Covering up to 23km a day, the trek will take travellers from Sarria to Santiago, where they'll enjoy the stunning countryside of Northern Spain and refuel on tasty local dishes along the way. On arrival at Santiago, travellers will receive a "compostela" at the finish, marking their achievement. Price from £679 per person* (usually £779) for departures in July and August 2021.
Hiking Crete – Coastal Gorges & Coastal Walks – Far away from the large hotels and often reserved for avid hikers, this trip allows travellers to unpack once and sleep in the same bed while still exploring Crete's spectacular Samaria Gorge and White Mountains. Over the seven days, the group trek along the southern coast, visiting remote villages and coastal towns, some accessible only by foot or boat, diving into secluded swimming spots, walking through stunning pine forests and passing through the 'Iron Gates' – the narrowest point on the gorge, where the rocks on either side are 600m high.  From: £662 (usually £779) per person* for departures in September 2021.
Hiking the Canary Islands – Designed to show a different side to the Canary Islands, while being suitable for all fitness levels, this six day adventure sees travellers exploring mountain forests, hiking to traditional colonial towns, enjoying picnic lunches, taking jeep safaris in La Gomera and stargazing at the top of Mt Teide. Other highlights include a visit to Las Cañadas del Teide National Park, which offers a unique landscape of craters, volcanoes and lava rivers and the option to spend an evening watching the stars at the top of Mt Teide, recognised as one of the best stargazing destinations due to its lack of light pollution. Price from £713 per person* (usually £839) for departures in September 2021.
Sailing Greece – Santorini to Santorini  – What could be more relaxing than sailing into the open sea aboard a 52ft yacht as the sun sets over the Greek coastline? Travellers seeking chilled vibes, stunning coastline, beautiful hikes and epic snorkeling spots, this ten-day sailing adventure is the way to do it. Avoiding hotels the group will sleep aboard their own private yacht, and will enjoy the flexibility that comes with a full time Skipper, spending more time at sea or in port depending on how the group feel.
In Mykonos, travellers can visit local windmills and enjoy sunset cocktails on verandas overlooking Little Venice, in Paros they can explore hidden beaches and meander through olive groves in Sifnos before capturing the perfect shot in the bougainvillea- covered white houses in Folegandros. Price from £1,104 (usually £1,299) per person* for departures in August 2021.
Local Living Italy – Tuscany San Gimignano – Spend a week in the heart of Tuscany and live like a local, exploring medieval sites, meandering through vineyards and learning to cook local classics. In the town of San Gimignano travellers will stay in a beautiful remodeled medieval house, hosted by Ugo, a native and a fountain of knowledge on the local area. Day trips to Siena and Florence offer plenty of time to visit museums, meander the streets and eat in the local hotspots of the cities, before the group returns home to enjoy home cooked meals with Ugo or cook together in their apartments. Visits to the San Gimignano market and leisurely walks through the Tuscan countryside along the historical Via Francigena path to Montatauto are also on the agenda, as is wine tasting in the evenings.  Price: From £764 per person* (usually £899) for departures in August 2021.
*Prices based on trips booked before 31 July 2021 and departing before 31 October 2021. Prices do not include flights, for inclusions please see links above
** The updated conditions apply to tours booked from 01 July, 2021 up until 31 December, 2021, for departure dates up until 31 December, 2022*.
About G Adventures 
Founded in 1990 by social entrepreneur Bruce Poon Tip, G Adventures is a small group adventure travel operator offering more than 1,000 tours in 100 countries, on all seven continents. G Adventures' award-winning trips support local communities, giving travellers meaningful experiences with people, cultures, landscapes and wildlife, while offering them the  freedom and flexibility to explore on their own. G Adventures' responsible approach to travel is demonstrated through its 'G for Good' social impact initiatives, which include travel guidelines for children, wildlife and Indigenous people, community-based social enterprise projects travellers can experience on a trip, and its industry-leading 'Ripple Score' assessment which measures how many traveller dollars stay in the local economy. G Adventures offers life-changing tours for individuals of all ages, interests and budgets. Because our world deserves more you. For more information please visit www.gadventures.com

Follow and Share with Jetsettersblog.