G Adventures + National Geographic Expeditions Add New Journeys for 2019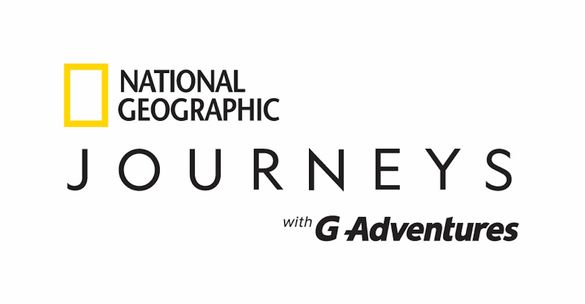 ---
Entering the fourth year of their successful partnership, National Geographic Expeditions and G Adventures announce new destinations and tours for 2019 that go on sale this week. With the additions, the National Geographic Journeys' line of small-group tours further expands into South America and Europe and introduces a mix of hot spots and off-the-beaten-path adventures that are designed to challenge and enrich curious explorers while meeting a rising demand for the destinations.
Beginning in January, travelers will have the chance to take advantage of Bolivia's recently-improved tourism infrastructure and experience its stunning landscapes, including the famous Uyuni Salt Flats, while learning about its rich cultural heritage and visiting one of the highest cities on Earth. Also new in South America for 2019, a tour of Peru's archaeologically and ecologically-wondrous north will have travelers exploring cloud forests, hiking a huge waterfall and peering back into pre-Incan times. An additional combination tour of the northern Chachapoyas region, coupled with a visit to iconic Machu Picchu by train, offers a fantastic 16-day deep-dive into life in Peru.
In Europe, National Geographic Journeys builds on growing international interest in Portugal as a vacation destination with two new tours that are eight or 15 days in length. The first, focusing on Lisbon, Coimbra and Porto, celebrates the country's rich food, wine and architectural marvels. The second combines one week in Portugal with another in Spain, adding the Moorish masterpiece of Alhambra with time for wandering through charming Seville. According to Portugal's National Statistics Institute, the country welcomed a record 12.7 million international visitors in 2017, with a more than 30 percent increase in guests from the U.S. In Europe's Eastern region, a new tour in Hungary and Romania has its launch point in Budapest before moving on to Transylvania, for a fascinating and slightly haunting dose of history, culture, myths and legends at Bran Castle.
Launched in late 2015 with a World Tourism Day celebration, National Geographic Journeys has grown from 70 tours in its initial year to 89 different tours in 55 countries today. Since last fall, a special focus on expanding Journeys tours further into Africa and Asia helped bring new travelers to Tanzania, Botswana, Mongolia and Indonesia.
The National Geographic Journeys line of trips offers hands-on exploration, with an emphasis on storytelling, local immersion and social good. Priced from $1,099 per person and from six to 30 days in length, the itineraries are designed for travelers who appreciate having free time and flexibility but value the structure and security that come with group travel. Each trip is led by a knowledgeable, local guide called a Chief Experience Officer (CEO) and is filled with opportunities for making meaningful connections with other people. Whenever possible, travelers visit projects and community initiatives associated with National Geographic or G Adventures that help improve local livelihoods and protect natural or cultural heritage.
G Adventures reported that during the past year, the National Geographic Journeys trips have delivered the strongest growth of all its trip styles, with a 33 percent year-over-year increase among American travelers, and a 40 percent surge in booking sales vs. the year prior. Peru, South Africa, Australia and Morocco were the top four most popular destinations booked by Journeys travelers from the United States.
"The Journeys story is all about growth. Compared to even two years ago, bookings of these trips have soared more than 100 percent and we're adding more product to keep up with demand," said Ben Perlo, North American Managing Director for G Adventures. "In terms of the trend lines, these tours are proving to be one of the most attractive and sellable experiences we offer the travel agent community because of their focus on comfortable accommodations and exclusive experiences. An impressive 62 percent of Journeys' U.S. sales were driven by our partner travel agents and advisors, with an average spend of nearly $4,900 per customer."
In terms of the typical Journeys traveler from the U.S., the average person is 52 years old and has booked a trip of just more than 11 days long with five months' lead time. A strong majority of those American travelers has been women — who make up 62 percent of Journeys buyers.
"We are thrilled with the strong growth of the Journeys line and are pleased to expand our offerings allowing consumers to experience different parts of the globe," added Heather Heverling, Senior Vice President, National Geographic Expeditions. "It feels good to be able to offer people even more ways to connect with the inspiring community programs and fieldwork each of our organizations support."
The new and updated tours for 2019 are:
For details and a listing of new trips, contact your local G Adventures Global Purpose Specialist, call 1-877-277-9851, or visit: gadventures.com/NGJ-2019 or www.nationalgeographicexpeditions/journeys.