High-Quality Travel in South Korea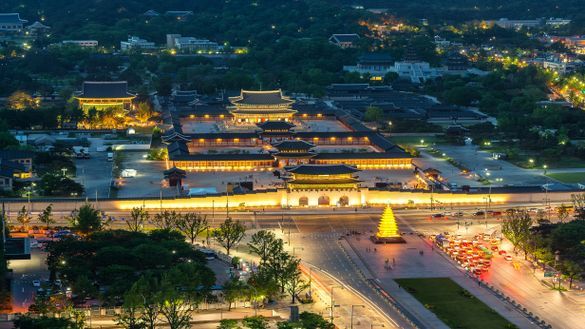 ---
Korea has over 5,500 years of both ancient and modern history which visitors can see in the varying architecture, and encounter in unique experiences. With four distinct seasons, magnificent landscapes, and more, there is an abundance of adventures that will suit each and every one.
There are officially twelve UNESCO cultural heritage sites and one natural heritage site that can be explored. Ancient palaces that have stood over six centuries reside next to tall skyscrapers, and tombs of past kings lay in 18 locations. Escape from the modern world by participating in a temple stay. One can meditate alongside monks at 'Woljeongsa' Temple and lose themselves in the scents and smells of the natural forest at 'Bulguksa' Temple. If a lover of the arts there are numerous theatres in Korea that perform traditional dances, and performances from the age of kings.
Korean cuisine comprises itself of seasonal ingredients, traditional fermented foods and the ideal of healthy eating. Visitors to Korea can enjoy Michelin starred restaurants such as 'Seokparang' where guests can indulge in royal cuisine of the Joseon dynasty or 'Kwon Sook Soo' with modern interpretations of Korean food cooked with rare ingredients from all over the country. There are also Michelin star restaurants that serve Halal foods and for vegetarian's temple foods that are full of health benefits.
Wellness tourism has grown in popularity amongst many tourists and Korea does not disappoint with leading medical, and beauty facilities as well as spiritual retreats. For example, deep in the mountains of Gangwon-Do Province exists the 'Healience Seonmaeul' where guests can relax and learn more about the essentials for a healthy life, all whilst surrounded completely by nature. If wanting to stay in the city and indulge on top herbal, high-quality beauty products one can visit the 'Sulhwasoo' Flagship Store with state-of-the-art spa facilities and holistic therapies.
There are two types of unique and high-quality accommodation that guests can stay in when they visit. For something more historically and culturally inspired but does not sacrifice modern comforts there are beautiful 'hanoks' or traditional Korean houses. These homes are only found in Korea and can be centuries years old with beautifully crafted, restored wooden architecture. They also offer cultural programs, meals and other entertainment to those who stay there. Several five-star hotels and resorts are sprinkled around the country where guests can surround themselves with beautiful décor, breathtaking views and stunning artworks.
A country of tradition, culture, modernity, and more, Korea is a destination that inspires the imagination and offers unforgettable experiences to all those who enter its gates.
Follow and Share with Jetsettersblog.