Hilton Seychelles Labriz Resor + Spa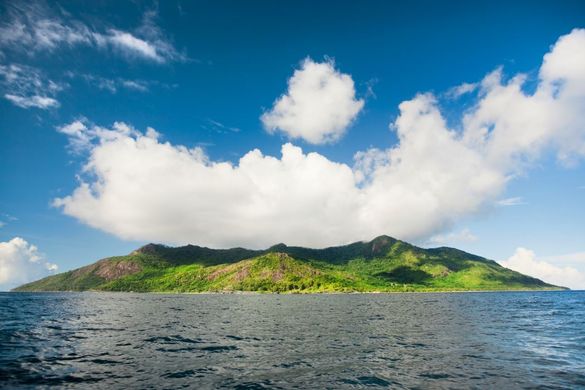 ---
World Water Day 2020, on 22 March, is about water and climate change and how the two are inextricably linked; Hilton Seychelles Labriz Resort & Spa has been passionate for a long time about implementing innovations to reduce water waste, improve the efficacy of water systems at the resort and take steps toward a more sustainable future.
The resort has been awarded 'Best Eco-Friendly Enterprise of the Year' for a second consecutive year at the Seychelles Chamber of Commerce and Industry Business Awards and Green Globe recently awarded its prestigious certification also, the resort has also been recognised as a TUI Environmental Champion Award for 2020. Hilton Seychelles Labriz Resort & Spa has also been crowned Africa and Indian Ocean's winner of the Hilton "Driving Value" initiative, which focuses on reducing energy and water consumption in resort while maintaining the best quality of service for guests and team members.
Established on Silhouette since 2011, Hilton Labriz continues to redefine the idea of conscious travelling with a wide range of sustainability initiatives. The resort operates its own water bottling plant on Mount Dauban, the highest peak on Silhouette Island, where the water is filtered and placed in reusable glass bottles that are used throughout Silhouette and sent on to the two sister properties, Hilton Northolme and DoubleTree Allamanda. The end goal is to eliminate the use of plastic bottles on the island by using refillable glass bottles across all rooms and restaurants.
General Manager at Hilton Secyehlles Labriz Resort and Spa, Andre Borg, commented "With the move to producing our own drinking water, the combined efforts of the Hilton hotels in Seychelles have saved 20,000 plastic bottles of plastic each month since January 2018. In addition, the production of our own water saves on importing bottled water and reduces the number of plastic and glass bottles that need to be disposed of."
This beautiful resort, located on Silhouette Island, was built to incorporate and celebrate nature on this organically rich and biologically diverse isle. Over 90% of the island itself is a protected nature reserve, as are the waters that surround it, and the team at Hilton Seychelles Labriz Resort & Spa have outlined their environmental policy as below.
A spokesperson for World Water Day said 'We cannot afford to wait. Everyone has a role to play.' Hilton Seychelles Labriz Resort & Spa is already making great strides in their efforts to use water more efficiently and to reduce greenhouse gases, and the continuously implementing of new eco-friendly policies will continue to make Labriz a more sustainable resort for everyone.
About Hilton Hotels & Resorts About Hilton Hotels & Resorts For 100 years, Hilton Hotels & Resorts has set the benchmark for hospitality around the world, providing new product innovations and services to meet guests' evolving needs. With 585 hotels across six continents, Hilton Hotels & Resorts properties are located in the world's most sought-after destinations for guests who know that where they stay matters. Hilton Honors members who book directly through preferred Hilton channels have access to instant benefits. Begin your journey at www.hiltonhotels.com, and learn more by visiting newsroom.hilton.com/hhr and following Hilton Hotels & Resorts on Facebook, Twitter, and Instagram.
witter, and Instagram.
Follow and Share with Jetsettersblog.