Iceland Re-Opens on June 15th – Hidden Iceland Tours to Re-Launch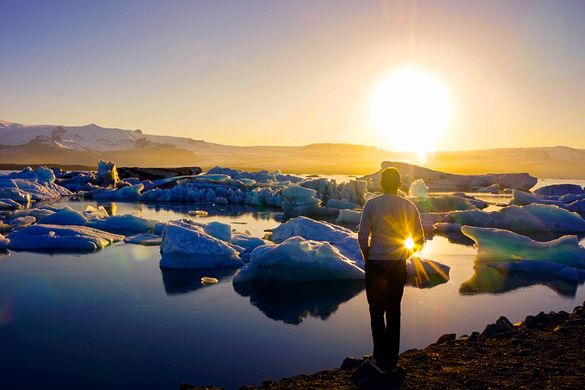 What does travel in Iceland look like now that the doors are re-opening? And is it really safe?
Hidden Iceland is very excited about the new announcement. Since Iceland has had only a handful of new cases in May, the government have made the difficult decision to re-open their doors. However, anyone who steps foot in the country must either bring proof of a negative COVID-19 test, take the test at the airport on arrival, or be restricted to 2-week quarantine. There will also still be some social distancing restrictions in the country.
So, in conjunction with our recently released blog post on what a post COVID-19 World looks like I've detailed some key differences in Iceland for people looking to travel this year (or next).
In short, the crowds are GONE! And the discounts are PLENTIFUL!
What can I do in Iceland? 
All the most popular attractions in Iceland are open. That's because, thankfully, the best attractions are…nature! For example, the Jökulsárlón glacier lagoon is a massive iceberg filled lagoon in the open air, in the southeast of Iceland. Happy seals, nesting birds, and black sands surround this glacier lagoon. Not crowds. Cinema's and gyms are still closed at present but swimming pools and hot springs are expected to re-open shortly too. Match this with an adventurous glacier hike and breathtaking drive along the base of a dormant volcano and you have quite the trip ahead of you.
Can I join a small group tour with Hidden Iceland? 
In a word, yes! The rules are that you must be 2 rows away from your driver and have empty seats between non-family members. Luckily, Hidden Iceland's spacious small-group vehicles (Mercedes Sprinter) will allow you to spread out safely on any scheduled tours. The maximum group size for Hidden Iceland is 12, so no big crowds to worry about. With seating restrictions, this will likely be closer to 8 on average. If you want a truly private experience though, you can opt for a private trip instead. With the exchange rate as it currently stands, prices have never been lower.
What does social distancing mean for tours? 
Tourists, as always, are categorised as low risk in Iceland. Mainly because they are unlikely to interact with vulnerable people while travelling. So, although you must adhere to a 2-metre social distancing guideline, the only change from a normal tour is that you'll get even more room in the vehicle.
Should I plan to come to Iceland in summer or wait a little? 
Once you arrive in Iceland, it is as safe a place as anywhere in the world. A tiny population density with modern infrastructure and locally grown food. It's not far off to refer to Iceland as a safe haven during all this. The main issue for travellers is when they return to their home countries. If you are expected to follow local protocol and quarantined for 2 weeks then please keep that in mind when planning out your travels to Iceland. But, summer in Iceland is truly magical. Migrating puffins, whale spotting and basking in the midnight sun make Iceland in summer superb.
Will prices be higher because of COVID-19?
The opposite, surprisingly. Hidden Iceland is offering discounted travel for a limited time with 30% off any scheduled tour if you would like to get in touch. You can use the discount code: TRAVELLATER. The big saving, however, is how the exchange rate has moved since COVID-19 begun. USD, EUR and GBP are worth far more in Iceland than before. That means your expensive dinner won't be so expensive now.
Is winter a good time to travel to Iceland if I want to wait before travelling? 
Absolutely. Ice caves, northern lights, snowy landscapes and starry skies make Iceland a winter wonderland. There are even fewer people in Iceland in winter too. Make sure to book a tour, instead of self-driving though as the road conditions can be a little tricky in winter. Our two day, ice cave and northern lights tour is only available from November until March when Iceland is at its chilliest.
Can I rearrange my trip if travel is impacted when I'm supposed to come? 
Yes, Hidden Iceland are offering a very flexible re-book option. So, if you book now and decide you want to change the dates for whatever reason, it'll be free of charge.
So, with caution, you can start planning your perfect trip to Iceland. Come and find the best of Iceland with Hidden Iceland
Follow and Share with Jetsettersblog.