It's A Beautiful Planet: What To Look Forward To In The World Of Travel In 2020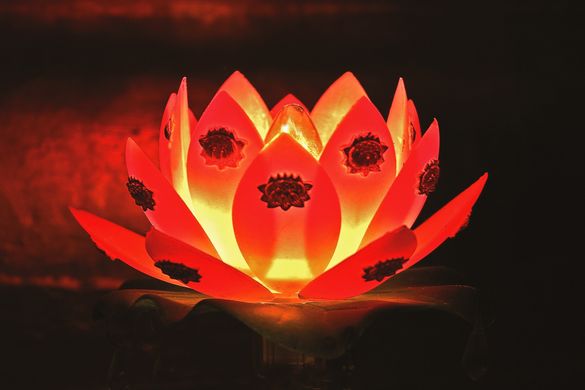 ---
It is a beautiful planet out there and, despite turbulent times, in the world of travel there is always something positive to look forward to.
World Expeditions and its two European divisions, UTracks and Sherpa Expeditions, choose below nine of the most exciting developments, events, anniversaries and trips coming up in 2020.
Celebrate the 50th anniversary of Earth Day
First celebrated on 22 April 1970, next month marks the 50th anniversary of Earth Day. Widely credited with launching the modern environmental movement, it is now recognised as the planet's largest civic event, celebrated in nearly 200 countries across the globe.
Being a thoughtful traveller has always been at the core of World Expeditions' ethos; all its trips are carbon neutral while, from animal welfare to child safe tourism, it has always adopted and adhered to responsible and sustainable travel practices
Congratulate the two trekkers on completing the 10th Great Himalaya Trail
The Full Nepal Traverse of the Great Himalaya Trail, "trekking's Holy Grail", headed out last month for its 10th anniversary. Over five months, this year's trekkers (Tania from Australia and Manu from France) will cover 1,700km across Nepal, from Kanchenjunga in the east to Yari Valley in the west.
A true exploratory trek that gives trekkers the opportunity to experience remote cultures in hidden corners of the country, the Great Himalaya Trail with World Expeditions costs more than £20,000 and takes 150 days to complete; the 10th anniversary trek finishes on 22 July
See the Grand Egyptian Museum open its doors
This year's most-awaited museum will open in Egypt in late 2020: more than 50,000 artefacts will be on display at the Grand Egyptian Museum, showcasing for the first time in history the complete collection of Tutankhamen's belongings since his tomb was discovered almost 100 years ago.
From exploring the tombs of the Pharaohs in the Valley of the Kings to visiting the remote Abu Simbel, uncover the treasures and wonders of the ancient kingdom on Egypt Explorer with World Expeditions; departs September-June, 10 days from £1,660 per person
Watch the new version of 'All Creatures Great and Small' on our TV screens
Channel 5 is reviving this year the much-loved TV series about a rural vet in the Yorkshire Dales, which was based on James Herriot's real-life memoirs. The remake is scheduled to coincide with the 50th anniversary of the original publication of James Herriot's All Creatures Great and Small.
The James Herriot Way with Sherpa Expeditions takes in some of the countryside that James Alfred Wight, the vet who wrote about his experiences in the Yorkshire Dales as James Herriot, was so fond of; departs March-October, 6 days from £520 per person
Enjoy a smooth train journey on the way to and from Amsterdam
The long-awaited, non-stop train link from Amsterdam to London launches on 30 April. Eurostar has been running its popular non-stop service from the British capital to the Netherlands for two years now but, on the way back, passengers had to change trains at Brussels.
Allowing passengers to travel directly between London and Amsterdam in both directions in just four hours, the new service makes it even easier to enjoy a Classic Holland Cycle with UTracks; departs April-September, 7 days from £790 per person
Plan a return trip to Australia
The recent bushfires may have made for heart-breaking headlines, however Australia is one of the most stunning countries on Earth. Its diverse geography covers a great array of landscapes, from pink granite mountains and razorback rocky outcrops to rich coastal forests and pure white-sand beaches.
The NEW! Larapinta, Kings Canyon and Uluru in Comfort with World Expeditions takes in the highlights of Australia's dramatic Red Centre immersing active travellers in one of the world's most evocative landscapes; departs June-September, 7 days from £1,840 per person
Find out more about life in the Arctic on a new exhibition
A brand new exhibition at the British Museum (28 May – 23 August 2020) will offer insight into what life is like in the most northerly place in the world. Home to rich cultures for nearly 30,000 years, the Arctic is far from the inhospitable hinterland it is often imagined to be.
From Greenland to the Russian Far East, the Arctic is a mesmerising place to visit. Trips such as North Spitsbergen – In search of Polar Bears with World Expeditions take you to the wild, remote Svalbard archipelago; departs in June, 8 days from US$4,100/£3,150 per person
Have a quieter, more spiritual experience on the Camino before the next Holy Year
The number of pilgrims on the iconic Camino de Santiago increase sharply every time there is a Holy Year – and the next one is only one year away, in 2021. Travelling this year on one of the less popular Camino routes will make for a quieter, more spiritual experience.
The coastal route of the NEW! Camino Portugués – Baiona to Santiago with UTracks ranks among the quieter, less busy Camino paths, with ample reminders of past pilgrims offering an insight into its religious significance; departs year round, 8 days from £795 per person
Join in the celebrations of the 75th Liberation Day in the Channel Islands
Guernsey and its sister islands of Herm, Sark and Alderney are celebrating this year the 75th anniversary of their liberation from German occupying forces in 2020. From April until October, visitors can join the locals in one of 75 heritage-themed celebrations.
The German Occupation left a lasting legacy and on the Guernsey Islands – Channel Island Way with Sherpa Expeditions you will walk along a coastline dotted with well-preserved fortifications built by German soldiers; departs April-October, 10 days from £850 per person
For more information and bookings please contact:
World Expeditions: 0800 0744 135, www.worldexpeditions.com
UTracks, 0800 0744 135, www.utracks.com
Sherpa Expeditions: 0800 008 7741, www.sherpaexpeditions.com
All quoted prices do not include international flights, however these can be arranged on request.
– Ends –
Notes for editors:
* One of the very first operators in what is now becoming a very popular area in travel, since its inception in 1975 World Expeditions has earned itself an outstanding reputation as a world leader in small group adventure holidays and cultural journeys.
World Expeditions remains independently owned and a truly global company, with seven offices around the world, including the UK, Canada, Australia and New Zealand.
* The two factors that distinguish World Expeditions from its competitors, the number of inclusions and the exceptional value of its trips, can be found today in more than 500 stand-alone itineraries across all continents, escorted by expert leaders and meticulously designed for those travellers who want to 'take the paths less travelled'.
* Always innovative, it was, among others, the first operator to offer cycling holidays in India (1977) and China (1978) and trekking trips in Mongolia (1980), Tibet (1981) and Japan (1999). As of 2011 World Expeditions is the only commercial company to offer the Full Nepal Traverse of the newly mapped Great Himalaya Trail.
* Exclusive to World Expeditions, a number of permanent eco-campsites, designed to increase travellers' comfort levels, are in operation in the Himalaya (Everest, Annapurna); new design-led campsites can also be found on the iconic Larapinta Trail in Australia.
* The European division of World Expeditions, active holiday specialists UTracks and Sherpa Expeditions, cover over 20 countries, with more than 400 stand-alone itineraries, from short four-day breaks to longer two-week trips.
* The World Expeditions Travel Group consists of 10 travel brands in total, also including Adventure South, Australian Walking Holidays, Great Canadian Trails, Huma Charity Challenge, Tasmanian Expeditions and World Youth Adventures.
Follow and Share with Jetsettersblog.