Journey Latin America New Experiences Brochure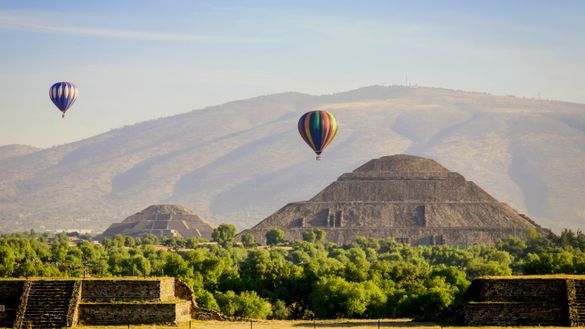 ---
Specialist tour operator Journey Latin America is thrilled to announce the release of the 'Specialist's Guide to Latin America 2020'. Celebrating 40 years of dedicated travel to Latin America, Journey Latin America has honed in on the top immersive experiences in Central and South America, Cuba and Antarctica, culminating in over 100 new and inspirational ideas.
Top Ten Experiences:
Climb Sierra Negra volcano and peer into the depths of the Galápagos' largest crater.
Take a lonely road winding past Patagonia's volcanoes, turquoise lakes, glaciers and skeletal peaks on the famous Carretera Austral.
Travel by luxury train across Peru's high altitudes plains in a luxury sleeper train.
Look out for pumas searching for guanacos on the Patagonian steppe; or jaguar in the Pantanal.
Visit a surreal landscape of rippling sand dunes pitted with jade lagoons in Brazil's northeast.
Feast on a juicy asado barbeque in the open air on a ranch in the Argentine pampas.
Join the party at Rio's riotous Carnival then sit back on the golden sands at fashionable Buzios, Brazil.
Glide over serene waters in Costa Rica and spot white-faced monkeys, anteaters, sloths, tree iguanas and caiman.
Take to the skies in a hot air balloon over the abandoned pre-Columbian city of Teotihuacán in Mexico, gliding over palaces, pyramids and ball courts.
Explore the Antarctic kayaking, camping on the ice, and snow-shoeing
Stuart Whittington, Head of Product comments: "Our customers continue to seek out new opportunities and authentic experiences that take them beyond their usual boundaries:  from savouring sizzling street food, to working alongside scientists protecting the endangered blue macaw to learning how to tango, 'The Specialist's Guide to Latin America' should be your go to guide for a holiday to Latin America".
To order or dowlnload 'The Specialist's Guide to Latin America' visit journeylatinamerica.co.uk