Kuoni Extends and Expands Flex +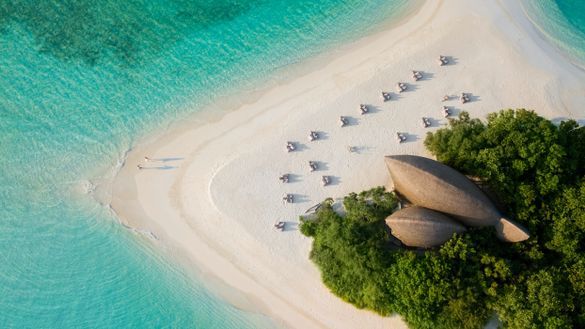 ---
Giving people the prospect of looking forward to a holiday amidst a sea of uncertainty has prompted worldwide travel company Kuoni to re-launch its flexible peace of mind promise.
Flex+, the market-leading initiative from Kuoni allowing holidays to be cancelled or changed up to ten days before travel for any reason at all, has been extended and expanded.  (Editors' note: 10 days before travel for long-haul, 21 days for European travel, see terms and booking conditions below)
The Travel Task Force delivers its report on the way ahead for international travel on 12 April but in the meantime many people who want to book a trip overseas are being put off; worried about losing their money or the hassle of making changes.
The new version of Kuoni's Flex+ promise is available across a wide range of worldwide holidays for travel any time up until 15 December 2021.  It is available on new bookings made from now until 17 May 2021.
Derek jones, CEO of Kuoni, said: "Whilst there are many other flexible booking policies, we've been a leader from the beginning of this crisis, working with our suppliers to create a compelling flex policy and we're confident that this is the most generous offer from any travel company right now.   We want people to be excited about planning their holidays again, with the knowledge that they can change their mind, move the dates or easily get their money back up to ten days before they are due to go."
"We've listened carefully to what customers are telling us.  There's strong demand for destinations including the Maldives, Mauritius, Seychelles, the Caribbean, Italy and Greece, but there's still a hesitancy to commit to booking.  They need reassurance that if circumstances change they can amend or cancel without penalty.   We've worked hard with our hotel and airline partners to deliver this – and the new version is now extended to include Saint Lucia and long-haul trips with British Airways."
"Holidays are central to people's happiness and the anticipation of a holiday provides a much needed boost to wellbeing.  We've been refunding customer's money for cancelled trips in an average of 10 days, so that offer, as part of  Flex+ will give people the confidence to make decisions around their travel plans and give them something positive to look forward to."
The offer is on selected holidays throughout the Indian Ocean, Far East and Europe with handpicked airlines which includes  Emirates, Qatar Airways, Etihad Airways, SriLankan Airlines and British Airways.
Terms and Conditions:
With Kuoni Flex+ on your booking, you have great flexibility which includes:
Free cancellation with a full refund up to 10 days prior to your departure (21 days for Europe holidays)
Changes to your holiday up to 10 days prior to departure without an admin fee (21 days for Europe holidays). Additional charges will only be made if changing to a more expensive holiday or departure date.
Applies to all NEW bookings where FLEX+ conditions have been confirmed to you by your Kuoni Personal Travel Expert
Applicable only to bookings made between Wednesday 24 March and Monday 17 May 2021
Applicable only to bookings travelling between Wednesday 24 March and Wednesday 15 December 2021
Applicable on beach holidays to the Indian Ocean, Far East, St Lucia, Europe and stopovers in the UAE and Qatar when flying with British Airways (selected airfares excluded), Emirates, Qatar Airways, Etihad Airways, Sri Lankan Airlines.  Your personal travel expert will confirm at time of confirmation if your booking is valid for Flex+.
We reserve the right to change our airlines and destinations at any time. Bookings that include destinations or airlines not included in Flex+ will not be covered by the Flex+ policy – our regular Flex policy will apply.
We will not charge any administration fee for changes or cancellation fees made to your bookings if cancelled up to 10 days prior to departure (21 days for Europe holidays)
If the amended holiday is cheaper than the original, we will refund the price difference. You will be liable to us for any additional costs payable for the amended arrangements.
Balance remains payable as per our standard terms and conditions. Failure to pay the balance without giving notice of the intention to cancel will mean that normal cancellation terms are applied.
This policy applies to beach holidays operated by Kuoni as principal, and not to any third party product that is sold through a Kuoni store, including, but not limited to Jules Verne, Journey Latin America, CV Villas, Kirker Holidays and Carrier.
Follow and Share with Jetsettersblog.