LATA's Armchair Guide to Latin America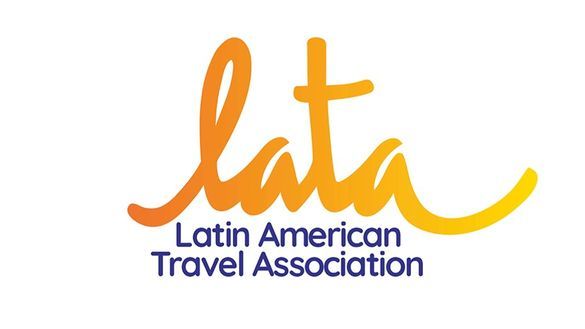 ---
As the coronavirus pandemic sweeps the globe east to west making travel an impossibility, many housebound travellers have been left with chronic cases of wanderlust and longing for their next trip of a lifetime. To provide a sense of escapism and to cure some serious cases of cabin fever, the Latin American Travel Association (LATA) has created 'LATA's Armchair Travel Guide to Latin America' complete with LATA's ultimate reading list which feature innovative and original ways to transport oneself to the passionate and vibrant continent of Latin America.
Move to the Music
Music has the ability to evoke the true sentiment of a destination and there is no place that is more synonymous with its music than Latin America. Listening to a carefully curated playlist can transport glum travellers to a world far from their living rooms. Gareth Lyons, director of Senderos (senderos.co.uk) has drawn upon his wealth of knowledge in Brazilian culture to create a playlist of just a few of the countless genres that make up the incredibly rich tapestry of Brazilian music, many of which have their origins in the culturally rich north-east of the country. 'Senderos' Guide to Brazilian Music' is available on Spotify and ready to add Brazilian flamboyance to homes up and down the country. PROCOLOMBIA's (procolombia.co/en) 'Feel the Rhythm' playlist, available on Spotify and Deezer, has been designed to bring Colombia's insatiable rhythm and get us dancing salsa, cumbia and merengue all over the house.
Home Schooling Latin American Style
Many parents are currently at home with their kids and looking for ways to keep their little ones entertained while learning from home. LATA member, Cascada Travel (cascada.travel/en), has created a colouring book that parents can use to teach their children about the animals of Patagonia. The colouring book features seven animals that can be found in Patagonia and is available to download from Cascada's website on a dedicated blog to teaching kids about Patagonia. The Galapagos Conservation Trust (GCT), on the other hand, has an ingenious way to teach young children about the conservation of hammerhead sharks via its storybook 'Marti the Hammerhead Shark: A Galapagos Journey'. Written by the GCT's Sarah Langford and illustrated by Lisa Brown, the book captures children's imaginations and teaches them about marine life in the Galapagos. The books are available to purchase on the GCT's website (galapagosconservation.org.uk) where there is also an option to donate to the trust's conservation work.
Cooking up a Latin Storm
On 01 April 2020, Aqua Expeditions (aquaexpeditions.com) launched its first ever culinary masterclass series in an effort to bring some refreshing and inspiring content from across Aqua's destinations to viewers cooped up at home. The first in the series featured award-winning consulting chef on the Aria Amazon and Aqua Nera (vessel launching October 2020), Pedro Miguel Schiaffino, who is recognised for using Amazonian ingredients in his modern Peruvian cuisine and who talked viewers through how to make traditional ceviche and pisco sour. The series will include different Aqua chefs from different backgrounds and destinations so viewers can get an eclectic mix of recipes and stories. The upcoming shows will be broadcasted on Aqua's Facebook page (Aqua Expeditions Cruises), Twitter (@AquaExpeditions) and Instagram (@aqua_expeditions). The Nicaraguan Embassy in the UK recommends trying a hand at some traditional Nicaraguense dishes. We are Mitú's YouTube channel (youtube.com/wearemitu) has a heart-warming cookalong with a young women and her mother who helps her prepare Nacatamales over the phone. While the phone call is conducted in Spanish the onscreen recipe is in English with easy steps in a well presented way. Another option is YouTube channel Titotam (youtube.com/titotam) which sees Chef Tito host cookalongs of Latin dishes including Nicaraguan delicacies such as Gallo Pinto.
Amazon Adventure from an Armchair
The Amazon Rainforest is one of Latin America's biggest draws allowing visitors to get off grid and explore a magical world that is as old as time. While nature lovers are stuck indoors, Delfin Amazon Cruises has created a symphony of wind, water, weather and animals that recreates the unique sounds and sensations of the deepest parts of the jungle. There are two versions, one for daytime and another for night time in the Amazon which aim to accurately portray the difference before and after the sun goes down reflected in the nocturnal animals that come out at night. The rainforest symphonies can be listened to on Delfin's website (delfinamazoncruises.com). To really authenticate an armchair Amazon adventure, the symphonies can be paired with a virtual tour of the Napo Wildlife Center located in the Ecuadorian Amazon. The tour provides stunning 360 degree views of the Yasuní National park which is a UNESCO Biosphere Reserve and of the lodge's facilities including a 360 panorama from the observation tower high up in the tree canopy. The virtual tour can be found on the Napo Wildlife Center's website (napowildlifecenter.com/360).
Virtual Trek Latin America
With technology being as advanced as it is in this day and age, travellers can trek Latin America's natural wonders from the comfort of their own home. Peru specialist, SETOURS DMC (setours.com), recommends Prom Peru's (peru.travel) 360-degree virtual trek of Machu Picchu complete with audio guide and interactive features that allow the user to travel freely around the ancient Incan site. The tour can be taken via YouVisit and is available in VR format. Brazilian tour operator, Blumar (blumar.com.br), also recommends Google Earth's virtual Amazon Basin trek which allows users to explore the Amazon through images taken as part of a project to capture the landscape and local communities of the basin. The Google Earth team also produced an amazing virtual expedition through Ecuador's Galapagos Islands that allows armchair adventurers to dive below the waves in first person view to discover the fascinating marine life that call the islands home.
Tele Travel
Television programmes are our normal means of travelling to distant lands to learn about the culture, art, wildlife and many other things that make a destination special. The Galapagos Conservation Trust (GCT) has recommended the latest series of 'My Family and the Galapagos' which aired in February 2020 and sees the GCT's President, Monty Halls, travel to live and work on the Galapagos Islands with his young family. Episodes available on Channel 4's demand service 4OD.
Rainbow Tour's (rainbowtours.co.uk) product manager, Jack Brooker, says "the current pick has got to be BBC Two's Race Across the World which still has more episodes to air but all are available on BBC iPlayer. The series which sees contestants battle it out in a race from Mexico City to Ushuaia offers unique insight into the region and 'real' local life." Costa Rica specialist, Travel Excellence (travelexcellence.com), has suggested BBC Four's documentary Nature's turtle nursery: Secrets from the Nest which investigates the 'arribada' – the mass nesting phenomenon of olive ridley sea turtles in Costa Rica – as their boredom cure.
The Power of Podcasts
The Guyana Tourism Authority (GTA) has recommended the 'BBC Sound Odyssey:Loyle Carner in Guyana'  which saw UK hip hop artist, Loyle Carner, travel to Guyana to discover his cultural roots with legendary Guyanese flautist, Keith Waithe. The podcast explores Carner's cultural heritage on his father's side via the music and gastronomy of Guyana and also saw the pair work with local musicians to produce a new track. The podcast transports the listener to the deepest rainforests of Guyana on a cultural, gastronomical and musical voyage of one of South America's most undiscovered nations. It is available on the BBC Sounds website (www.bbc.co.uk/sounds) or app. LATA member, Colombian Journeys (colombianjourneys.com), highlighted The Colombia Calling which is a one-stop magazine-style podcast for all things Colombia. Hosted by Anglo-Canadian Richard McColl, the show interviews experts in the travel industry dealing with current challenges and explains the social and cultural nuances of this amazing destination. The podcast is readily available on the usual listening platforms (Apple Podcasts, Sound Cloud, Stitcher, etc.).
LATA's Ultimate Reading List
With the help of its members, LATA has compiled its ultimate Latin America reading list which takes travellers on an exploration of Latin America through its favoured literature:
| | |
| --- | --- |
| The Lost City of Z by David Grann (recommended by Aqua Expeditions) | A heart-pumping page turner that tells the story of British explorer Percy Fawcett's disappearance into the Amazon as he sets out to find a lost city in the sprawling jungle in 1925. |
| The Motorcycle Diaries by Ernesto Che Guevara (recommended by Llama Travel) | A memoir that traces the early travels of revolutionary icon, Ernesto 'Che' Guevara, on the back of his motorbike as he discovers Latin America. Guevara is transformed by his nine-month odyssey throughout the continent. |
| Selected Writings of Ruben Darío (recommended by the Nicaraguan Embassy to the UK) | Nicaraguan writer, Ruben Darío, is known as the 'Liberator of the Spanish Language' for his avantgarde style and refreshing new vision. This sweeping biographical introduction by distinguished critic Ilan Stavans places Darío in historical and artistic context, not only in Latin America but in world literature. |
| 100 Years of Solitude by Gabriel García Márquez (recommended by Metropolitan Touring Colombia) | A landmark novel by one of Latin America's most esteemed writers. 100 Years of Solitude tells the multi-generational story of the Buendía family whose patriarch, José Arcadio Buendía, founded the fictional town of Macondo. Written in rich, imaginative prose which came to define an entire genre known as 'magical realism' |
| The Kaywana Trilogy by Edgar Mittelholzer (recommended by Wilderness Explorers) | Kaywana Stock, Children of Kaywana and Kaywana Blood is a historical fictional saga that is the perfect history lesson of Guyana. Moving the reader through all the ages, it has been described as a racy saga full of blood and lust. |
| The Doctor by Andrew Downie (recommended by PASSION BRAZIL DMC) | Scottish journalist, Andrew Downie, tells the story of one of Brazil's most famous football players in history, Socrates. The biography of the larger-than-life sporting figure is contrasted against the backdrop of Brazilian politics and society at a time when both were changing rapidly. |
For more information on LATA, please visit www.lata.travel.
Editorial Notes:
For more information on visitor statistics from the UK to Latin America, please email latapr@wearelotus.co.uk or contact Kate McWilliams or George Leonard at LOTUS (020 7953 7470).
About LATA:
Follow and Share with Jetsettersblog.